We are pleased to introduce our 4-inch small electric chainsaw. A compact powerhouse. Designed to cater to your diverse needs, in a size you never thought possible.
With an impressive 30000 RPM for quick and efficient cuts, this small electric chainsaw has a 550W power output and a sturdy 21V DC voltage. Based on your demands, your battery's ability, that varies between 1500MAH to 4500MAH, may keep going for a maximum of forty minutes.
This 4-inch mini chainsaw is perfect for both professionals and DIY enthusiasts due to its lightweight design and simplicity of use. No more wrestling with unwieldy machines. It's a dream come true for your customers, especially those who are new to the chainsaw world or have limited physical strength.
Due to its powerful engine and compact design, our 4-inch chainsaw is a dependable choice for all of your requirements. A screwdriver, a small wrench, and safety gloves are included with the chainsaw.
So, don't miss out on the opportunity to expand your range with our 4-inch small electric chainsaw - the little tool that's making a big impact in the market. Together, let's bring the power of convenience, efficiency, and safety to the hands of our customers.
4 inch small electric chainsaw specification
| | |
| --- | --- |
| DC Voltage | 21V |
| Power | 550W |
| RPM | 30000r/min |
| Battery capacity | 1500,2000,3000,4500MAH available |
| Working time | 40M |
| Charging time | 4H |
| Tools | Gloves, wrench, screwdriver |
| Packing size(L*W*H) | 43.4*19*12.5CM |
4 inch small electric chainsaw features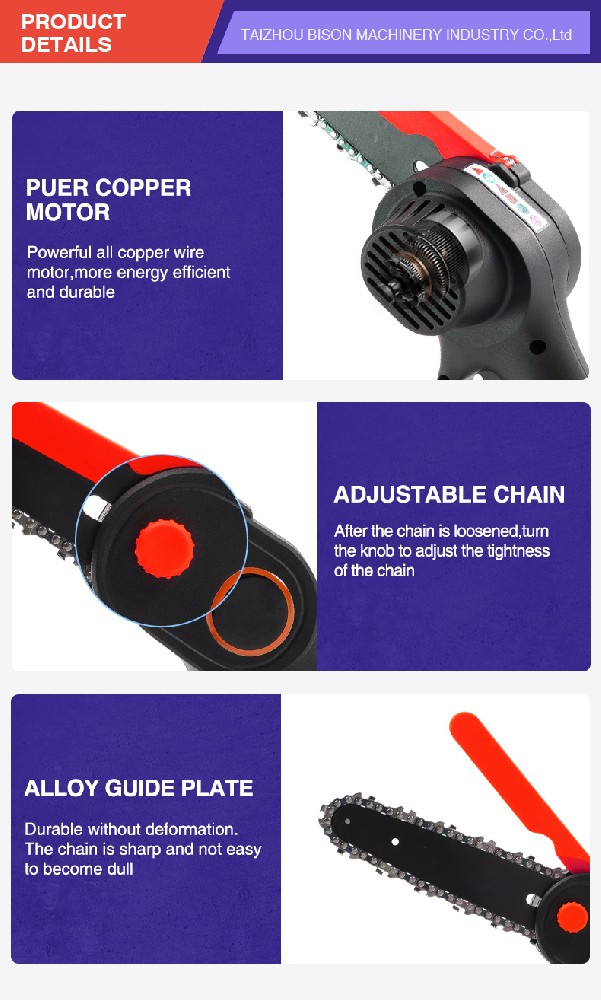 4 inch small electric chainsaw package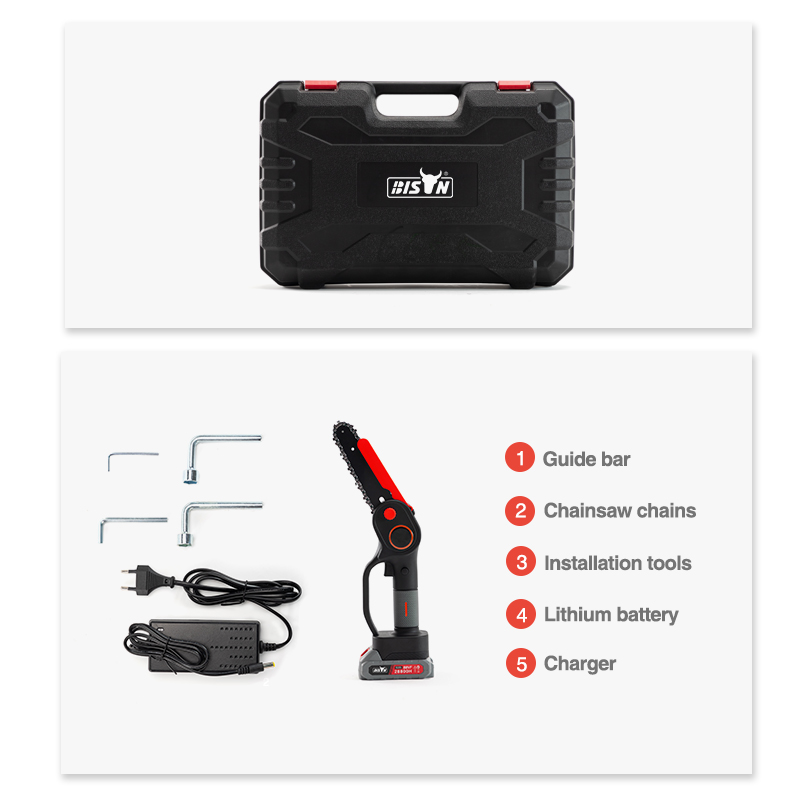 4 inch small electric chainsaw details