If you want to remove dirt and debris from hard surfaces such as cars, you should consider buying a pressure washer. They can also be used for various types of cleaning, whether it is to remove grease accumulated on outdoor grills, clean dirt on car wheel covers, or clean lawn furniture. If you think it's time to refresh some of your items through deep cleaning, then a high pressure washer is for you. This guide will give you an overview of the pressure washer.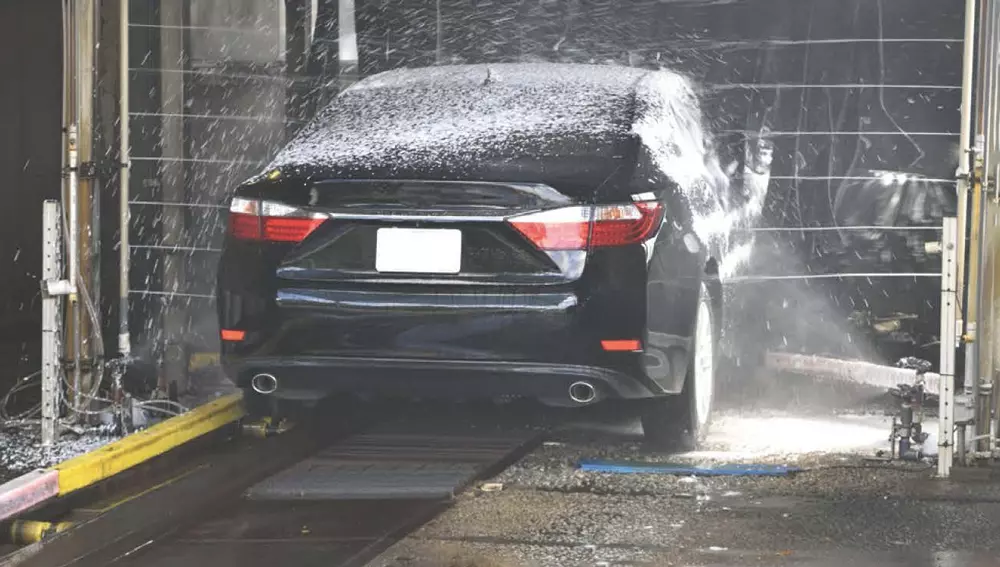 Special design of BISON high pressure washer:
Pump head: The pump head is made of special forged brass by BISON in its Chinese factory to ensure extremely long service life.

Stainless-steel plunger with ceramic coating: All high pressure washer are equipped with ceramic-coated stainless steel plungers. The combination of the good thermal conductivity of stainless steel and the high wear resistance of the ceramic coating can significantly extend the service life.

Bypass operation: All high pressure washers are designed to switch to decompress bypass operation when the trigger gun with safety lock is closed. The water circulates at a residual pressure of approximately is 10 bar.

Adjustable pressure and water volume control: For all machines, the pressure and spray volume can be precisely adjusted to suit the cleaning task.

Stainless steel pressure gauge: All high pressure washer are equipped with large, clearly visible stainless steel gauges.

Anti-corrosion protection: Pumps, safety devices and various parts in contact with water are made of stainless steel or special brass.
BISON cold water high pressure washer are ideal for cleaning dirt and debris. BISON high pressure washer can provide gasoline or electric, stationary and portable, each of which is designed with the end user as the concept.
High-pressure washers use different energy sources. They include the following:

Electric pressure washer: The high-pressure washing machine that runs on electricity is light equipment. They are also easy to operate. They are suitable for light work.

Gasoline/diesel high-pressure washer: These are ideal for cleaning large jobs such as decks and sidewalks. They are started manually, and some have automatic buttons to turn them on.

Hot water pressure water: BISON hot water high-pressure washers are designed to remove the most stubborn grease and stains on all types of surfaces.

Cold water high-pressure washer: BISON cold water high-pressure washers are ideal for cleaning dirt and debris. BISON high-pressure washer can provide gasoline or electric, stationary and portable, each of which is designed with the end user as the concept

Battery pressure washer: It is suitable for small cleaning tasks in any place where there is no power supply nearby. Cordless, convenient, mobile and flexible.

Wall mount pressure washer: The wall-mounted model provides on-site cleaning capabilities, keeping the machine away from the floor and permanently installed on the wall.
What tools do I need to use a high-pressure washer?
With matching special accessories, the device can be transformed into a true all-rounder: whether it is wet spray, pipe cleaning, terrace cleaning or gutter cleaning, the application possibilities are almost limitless. Most importantly, the water pressure near the nozzle is always the highest. This means that stubborn dirt can be removed more easily with a lower nozzle gap. So, for light dirt and sensitive surfaces, the gap will increase accordingly.
Extension rods and nozzles: These nozzles and nozzles help clean multi-storey buildings and hard-to-reach areas.

Angled wands: These wands are used to clean drains.

Surface washers: These accessories have rotating nozzles to help clean driveways and sidewalks.

Brushes: These brushes can help you apply scrubbing power to hard areas.

Hose reel: The hose reel makes it easier to store the hose, so it is always protected during storage and transportation.

Pressure cleaning chemicals: These chemicals are often used to clean small areas and surfaces made of specific materials. Make sure that the chemicals you decide to use are authorized.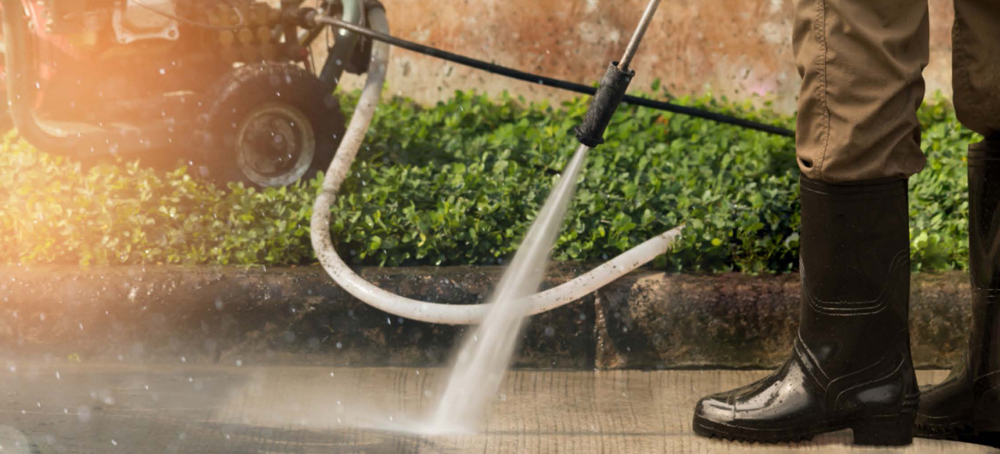 Experience has shown that common application areas for homes and gardens are:
Bike

Gardening machines and tools

Garden/terrace/balcony furniture

Motorcycles and scooters

Small car

Outdoor stairs and larger garden paths

Mid-sized and medium-sized cars

Garden wall and stone wall

Camper and SUV

Swimming pool and large terrace

All cleaning of houses and exterior walls
Say goodbye to scrub! Using the BISON high-pressure cleaner, the dirt and soil on plants and flowerpots, shovels, shovels, rakes, trolleys, etc. can be effectively removed almost immediately.
Safety first when high-pressure cleaning. Excessive pressure applied by an electric washing machine may create unnecessary holes in vinyl siding, marked concrete, or shredded wood. Unless you want to strip the paint, avoid using a high-pressure washer on any paint. Be careful when using more powerful high-pressure washers, they will spray water thick enough to cause injury.
How do you choose a pressure washer?
The BISON pressure washer will be powered in one of two ways - a gasoline engine or an electric motor-driven pump, thereby increasing the water pressure in the hose to which it is connected. We found that if your cleaning work is relatively light, it often takes 15 to 30 minutes to clean. This kind of work is great for small jobs like cleaning cars, but pumps and GFCI lines get hot, especially in midsummer. In addition, an electric pressure washer configuration such as wheeled carry-on luggage tends to tip over when you drag on its hose.
The power of the high-pressure washerwill determine the size of the work it can handle. You need to consider certain features to ensure that you choose a product that suits your needs:
Lightweight: For household use, car cleaning and other light tasks, you can use a light pressure washer. They are small, portable, and can generate pressures of 1300-2000 psi. This psi range is about the low-end models of gasoline or electric pressure washers.

Medium-sized: These electric washing machines are gasoline driven and can generate pressures of approximately 2000-2800 psi. They are best used in homes and small shops. They are sturdy and durable, suitable for cleaning home exterior walls and fences.

Heavy: These are usually used in business. The pressure generated by these gas-powered products is approximately 2900-3000 psi. They are very durable and easy to use. These high-pressure washers are used for large-scale cleaning tasks such as removing graffiti and removing paint from multi-story buildings.

Super heavy duty: These commercial pressure washers have a pressure of 3300 psi or higher. They are mainly used to clean other machines.
OR:

Electric Pressure Cleaner: For more than an hour of cleaning work, such as cleaning a tall building or a barn, you can use a gasoline engine pressure washer. When you need to get rid of hard soil, thick moss, or greasy agricultural machinery and heavy equipment, the power of a gasoline engine is more useful. But, the washer of the gasoline engine is very loud; They have a muffler and they need more maintenance than electric pressure washers.

petrol power washer: We hang them on the garden hose; We put them on the top and bottom of the pickup. Most importantly, we clean the surfaces you want to clean. With BISON pressure, we cleaned concrete and brick pavements, vinyl and cement panel siding, aluminium finishes and drains, artificial stones, vertical bricks, and wood finishes. We cleaned fences, cars, even three commercial trash cans, the bottom of which was soaked in disgusting summer stink soup. When we run out of them, they look and smell like new one.

Car pressure washer: is classified as a residential pressure washing machine, but it is a different category of machine, closer to the commercial end of the spectrum. Pick up the spray stick on this thing, it will soon become clear. The big engine and the same size horizontal shaft pump have enough charm to cope with the difficult cleaning work. We also like thermal relief valves, which drain water from the pump three to five minutes after the boom is out of service. The service life of the pump can be extended by helping the pump to cool down.
Belt vs Direct Drive Pressure Washers
Belt-driven high-pressure washers are most commonly found in commercial/industrial high-pressure washers. Belt driven pumps are ideal for cleaning applications that require more than 20 hours per week. On the belt drive unit, the high-pressure pump rotates at a low RPM, thereby minimizing the wear of the internal components of the pump and extending the service life.
Direct drive high-pressure washers are generally more compact and easier to transport, and also more cost-effective.