A water pump is a device used to move large amounts of water. This allows us to extract water from reservoirs, wells, swimming pools, and transport it from one place to another. Another application is to drain water in submerged spaces. China BISON provides pumps suitable for all occasions and specifications. Whether you are investing in a small residential enterprise or a large-scale work-related construction task, you can immediately find a pump that suits your needs on our website!
Types of water pumps by fuel
From old manual water pumps to water pumps that use electricity (AC and DC voltage), fuel (gasoline or diesel), and natural gas. But for our daily needs, the most common are the following:
Electric water pump: This type of electric water pump must be plugged into a socket or pre-charged to sufficient power before it can be used. Although not as powerful as gasoline-powered water pumps, electric water pumps require less maintenance because you don't have to worry about oil changes and other maintenance. You need to use water pumps in areas with electricity supply, so if you have outdoor pumping needs, please use gasoline or diesel water pumps.

Gasoline, diesel water pump: They have an internal combustion engine and can run even without electric. If you need to move a lot of water, such as a flooded basement, then a powered water pump is just what you need. These two types of pumps emit carbon monoxide when they work, so they cannot be used in closed rooms.
Types of pumps by purpose
Submersible pump: When submersible pumps are used, they need to be immersed in a liquid medium and transport water through the internal impeller. Depending on the model and manufacturer, it can even lift the water to more than 40 meters. They are designed with a special shell to prevent them from rusting and corrosion.

Clean water pump: If you need to lift water from the pipe network to the storage tank on the roof, this type of pump is your best solution. The advantage of these devices is that they are compact and, depending on their power, they can push water up to a height of 30 meters. They are designed for clean water and are also ideal for small spaces.

Chemical pump: Chemical pumps are the perfect solution for chemical transportation applications. Usually we use corrosion-resistant materials to make parts such as pump casings, impellers and volutes.

Sewage pump: used to quickly move large amounts of dirty water

Booster pump: used to increase the pressure of the water device

Irrigation pump: used to water lawn, garden or farmland

Well pump: used for household shallow and deep well systems

Trash pump: used to transfer solid waste
Water pump application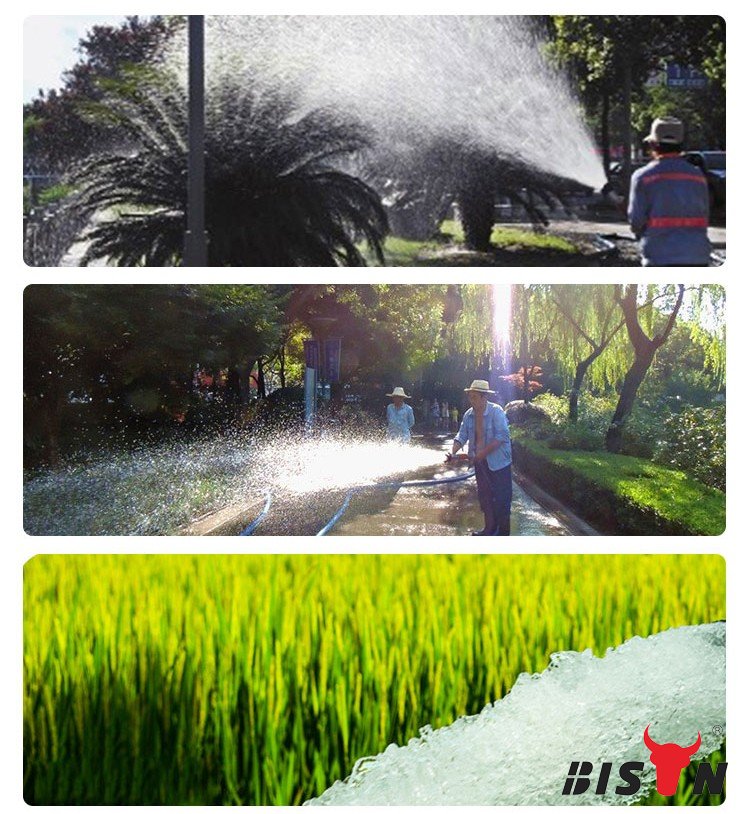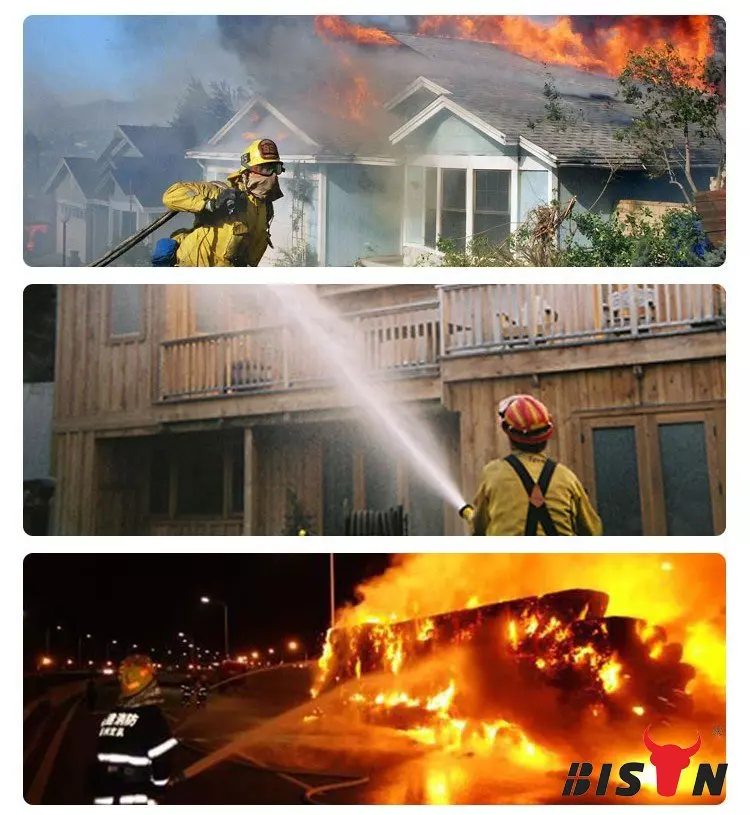 How to choose a water pump? - Water pump wholesale guide
Choosing the right pump is one of the most important ways to avoid failure of the pump system and prolong its service life. Each type of pump has its specific application environment. Most water pumps can only be used to transport clear water (drinking water, sea water, chlorinated water, etc.). In addition, there are sewage pumps for wastewater containing suspended solids, which usually come from sewers, septic tanks, etc. In addition, the pump installation location will help us choose what type of pump. For example, if the water comes from a well, the ideal choice is to choose a submersible pump whose diameter depends on the well. On the other hand, if the water comes from a reservoir, river or lake, we would choose a transfer pump.
The next step in choosing the right pump is to ensure that its specifications are correct. The most important factors to consider when determining a water pump boil down to the GPM/PSI rating, pump and hose size, and head.
PSI stands for pressure per square inch and GPM stands for gallons per minute. The higher the PSI, the greater the force of the water leaving the pump. GPM is related to the amount of water flowing out of the pump, not to the strength of the outflow.
Appropriate hose size: No matter what size your pump has an inlet, you must use that size hose. Hoses should not be reduced in diameter. The common hose size is 3/4 inch, which is usually suitable for cleaning, small maintenance work, etc. Although they look similar to ordinary garden hoses, they are more able to withstand higher pressures.
The total head (THL) is the total height from the water source to the final destination. The head includes suction head and pressurized water head. The suction head (SH) is the vertical distance from the water source to the pump. This number is particularly important for deep well systems or pond drainage.
Inlet and outlet size is closely related to the flow rate. The inlet size of portable water pumps is usually 1"-6" (sometimes larger). Centrifugal water pumps work in the same way - water is sucked in through the inlet valve and discharged from the drain valve. In this case, the larger the size of the inlet valve, the more water the pump can pump out, and the faster the work can be completed.
Water pump accessories
BISON provides many accessories for water pumps, no matter what your water pump may need, we can meet your needs. You can use our pump accessories to enhance the performance of the pump or extend its life. If you have a dehydration pump, you will need an inlet hose and a discharge hose as well as a filter to keep solids out of the pump. If you have a gasoline pump, you can put the pump outside and use it remotely Filter and suction hose. You may also want to wholesale impellers and a replacement wheel kit to improve the versatility and practicality of the pump.
Water pump maintenance
After choosing the right pump, some maintenance is required to keep it running normally. In order to better serve your customers, BISON provides some tips for pump maintenance. You can also refer to the pump manual.
Generally speaking, the maintenance of the water pump is very simple. Before proceeding, make sure to remove any visible debris from it. If you are using a submersible pump, there should be enough space around the mechanical float to float easily. Pumps equipped with backup batteries need to be replaced with new batteries every two to three years. The pump should also be flushed once a year, but if necessary, any blockages or shutdowns should be dealt with between flushes.