Lumberjacks aren't the only ones you sell chainsaws to, and cutting trees is not the only industry that requires chainsaws. Builders, gardeners and homeowners can also benefit from various chainsaws.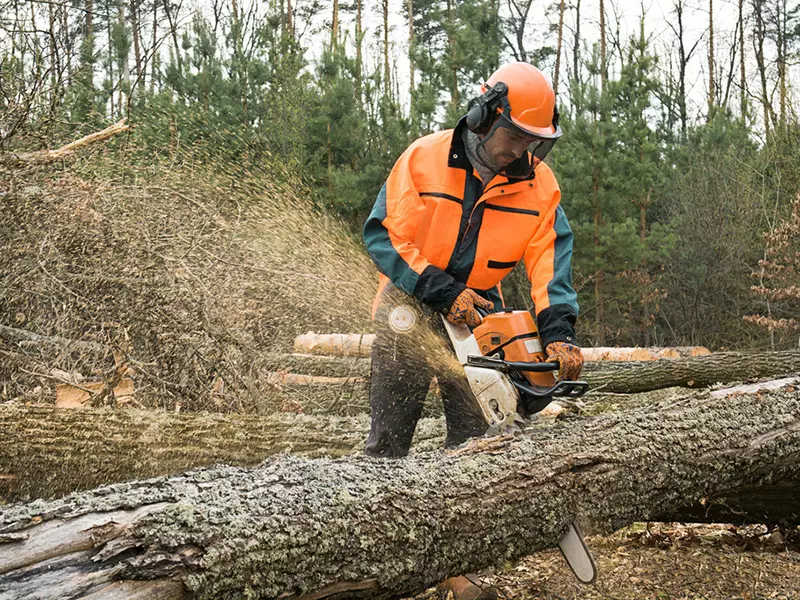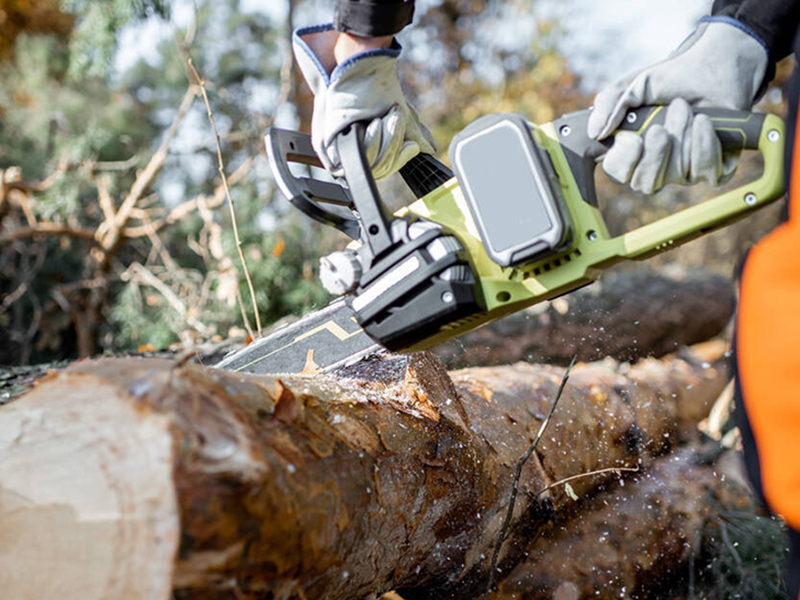 What type of chainsaws can you wholesale?
From heavy-duty gasoline-powered chainsaws to hand-held chainsaws, to cordless and electric chainsaws, or pole saws. Here, we have an in-depth look at each type of chainsaw. You can freely choose a variety of models.
Gasoline chainsaw
Gasoline chainsaws have more powerful power and can meet the needs of cutting big trees. The gasoline-powered chainsaw crank has a pull start function and a two-stroke engine that runs on a mixture of oil and gasoline. This gives you a lighter chainsaw motor and faster RPM acceleration. On average, the weight of a gasoline chain saw is usually heavier than an electric chain saw. In addition, they need regular maintenance. Like all other gasoline-powered tools, gasoline chain saws will also produce carbon monoxide and other exhaust gas when working, so please do not work in places with poor air circulation.
Electric chainsaw
Electric chainsaws are suitable for small jobs that require less power-trimming and small cutting jobs. They are quieter than gasoline chainsaws, easier to start, and require less maintenance. You will find both corded and cordless.
The vibration of a cordless chainsaw (or battery chainsaw) is smaller than that of a gasoline chain saw, and it tends to be more comfortable during use. The electric motor is also quieter and does not produce exhaust gas during operation. Some of the best battery powered chainsaws have brushless motors and large-capacity batteries to provide longer-lasting power. It is estimated that a single charge can cut continuously for about 30 to 40 minutes and charge the battery for about 60 minutes. In addition to pruning smaller branches, they can also handle larger tasks, such as cutting logs and tree trunks.
The weight of the corded electric chainsaw is the lightest of the three and does not require you to refuel or charge. However, it does require a suitable extension cord to reach the work area, so you may need to include it in the cost. Your work area is limited by the length of the wire, and you must put the wire aside while working.
Pole saw
The rod saw is installed on the extension rod. It increases the scope of pruning and removing small branches. They are available in gasoline-powered, cordless and corded models. Some models of the handle can be extended by attaching a sturdy extension, and some models have a telescopic rod that allows the operator to choose the desired length for maximum versatility.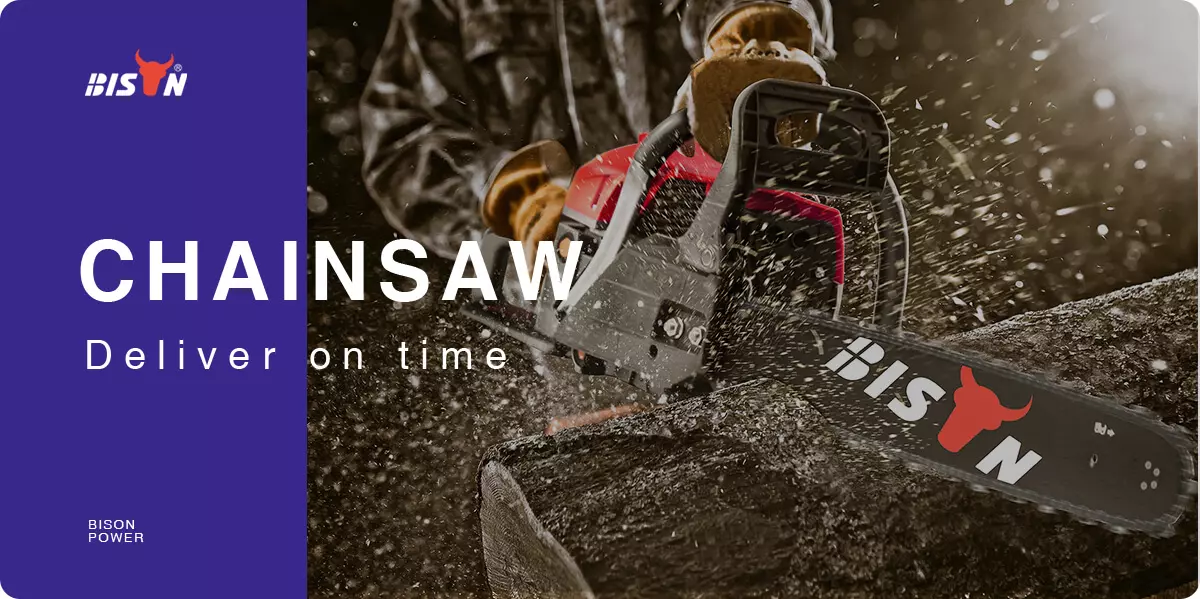 Chainsaw wholesale guide
Motor or engine power
The power of the chainsaw's motor (electric model) or engine (gasoline-powered chainsaw) has a lot to do with its intended function. For small gasoline-powered chainsaws, the most common displacement range on the market is 25 to 40 cc. For wireless chainsaws, please consider amperage. A 14 ampere chainsaw can meet the requirements of most households.
Pole length
The length of the chainsaw blade determines the type of work it is most suitable for, but there are some things to know. Longer rods (24 inches and longer) may seem intimidating, but in fact they are relatively easy to control. A pole saw with a short shaft (usually 10 inches) looks like a mini chainsaw. They are small and seem more approachable, but they can be more unpredictable and dangerous for new sawmillers.
6" to 8" inches-trim bushes.

10" to 12" inches-remove branches and cut smaller tree logs.

14" inch - small trees, cutting logs, and chopping wood.

Cutting firewood - 14" to 16"

Cut down medium-sized trees - 16" to 18"

Cut down a lot of trees - 20" inch or larger
weight
Weight is probably the most important consideration. Wire chainsaws and battery-powered chainsaws are usually the lightest chainsaws on the market. They don't need to endure the weight of a full tank of gasoline, and their motors are smaller, so they are lighter and easier to use in various scenarios.
noise
You may need to consider how much noise the chainsaw makes. Gasoline chainsaws can be deafening-100 decibels, so it is best to do logging operations in the morning and afternoon, as the number of people sleeping may be the fewest at that time. Even some electric and battery-powered chainsaws are a bit loud, anyway, the chain will make noise when tearing the wood.
chainsaw handle
The material of the chain saw handle is rubber. Some chainsaws has two handles, and the rear handle also contains a trigger to start the chainsaw and a safety switch. The front handle surrounds the electric saw, allowing you to stably control the electric saw for precise cutting.
Chain lubrication
Because of the high friction during cutting, the oiling system is one of the important features that need to be paid attention to. Most products have an automatic oiling system, and some models of chain saws have an oiling button, which you need to press before each cut. This adjustable oil injection system helps prevent the saw from being lubricated when it is idle, thereby saving a lot of lubricating oil.
Chain saw accessories
Our chain saw is one of the best in the world. At the same time wholesale BISON original chain saw parts and accessories, you will greatly increase the service life of the chain saw and increase your competitiveness in the chain saw market.
Chainsaw case can protect you from accidental scratches when carrying or storing the saw. At the same time, the chainsaw case can also container and prevent the lubricating oil on the connecting rod from staining your clothes.
Chain: There are three main varieties of chainsaw chains. They are available in full chisel, half chisel and thin chains, each of which is used for different tasks. Wholesale BISON chainsaw chains can increase the versatility of the chain saw
Bars: The cutting length of the standard guide rod ranges from 35 to 76 cm. Wholesale compatible BISON guide rods, you can freely replace the guide rods on the chain saw according to the work you are engaged in, when you are doing simple pruning or cutting thick tree trunks
Additional functions
Variable speed: Some low-end chain saws only provide a single speed, but higher-end chain saws provide variable speed control. The speed of these chainsaws is adjusted by a pressure-sensitive trigger to meet different types of cutting needs.

Anti-vibration: During cutting, some vibration is inevitable. BISON uses a special engine mount to reduce vibration as much as possible. The spring-loaded handle further protects the user from vibration.

Spring-assisted start: Some chainsaws have a spring-assisted start function, which can reduce the pulling force of the gasoline chainsaw and increase the success rate of starting.

Additional battery: Some chainsaws are equipped with a longer-life battery or an additional battery to extend the operating time (the battery can be replaced during use).

Safety functions: The chainsaw produced by BISON has many safety functions. For example, inertial chain brakes. The brake senses the rapid change in inertia caused by recoil and locks the chain. If recoil of the chain saw occurs, this function will ensure the safety of the user. In addition, the low rebound chain can also minimize the impact of rebound.