The welding machine is one of the most important things in the professional welder's tool library. With this machine, multiple metal parts can be welded together easily and easily. Electric welders use heat to melt metal parts and fuse them together.

Welding machine types
According power system, the two common classifications of welding machines in the market are electric welding machine and gasoline welding machine.
Electric welding machines use electric current to generate a lot of heat to melt metal parts. Keeping the current supply constant is an important part of keeping the welding work going smoothly. Electric welding machines use direct current or alternating current, and consumable or non-consumable electrodes for welding. The consumable electrode changes its structure during welding to form a weld.
Engine-driven welding machines connect gasoline, diesel or propane fuel engines with generators to provide power for rod welding, TIG (tungsten inert gas), MIG (metal inert gas) and flux-cored welding. They do not need to be plugged into a power source and can be mounted on a truck or trailer. They are most commonly used in construction, plumbing repairs, and other outdoor applications. When not used for welding, they can be used as independent generators to power tools and other site equipment. The higher-end inverter welding machine first rectifies the AC power from the mains to DC, and then inverts the DC into a step-down transformer to generate the required welding current. This portable welding machine is useful for homeowners, home renovation or repair or maintenance experts.
Argon arc welding machine: The tungsten inert gas welding machine is suitable for performing any precision work. Compared with other models, TIG welders help to weld a variety of alloys or metals. Suitable metals include nickel, magnesium, low carbon steel, stainless steel, and the like.
MIG welding machine: Metal inert gas welding machine is considered to be the most versatile of all welding machines. MIG welding machine is suitable for welding low carbon steel, aluminum, stainless steel and other materials.
Rod welding machine: The rod welder is very useful because it does not require any compressed gas and can work in an excellent manner in any windy, rusty or dirty environment. It has TIG function and can handle rods up to 1/8 inch.
Spot welding: It is considered to be an anti-corrosion technology that helps to join steel plates with a thickness of approximately 3 mm. Using a spot welder can easily join 2 or 4 steel plates with such a high thickness density.
Think about where your customers say the welding machine is used in, and what types of welding they need to perform. If you have questions about any of BISON products, or are not sure which product is best for your application, please contact us.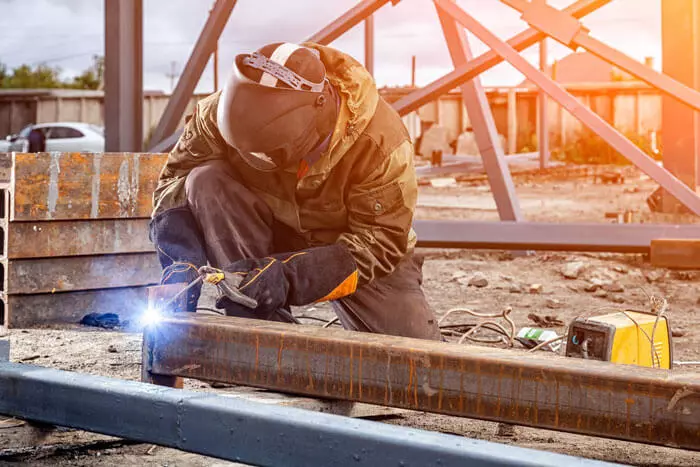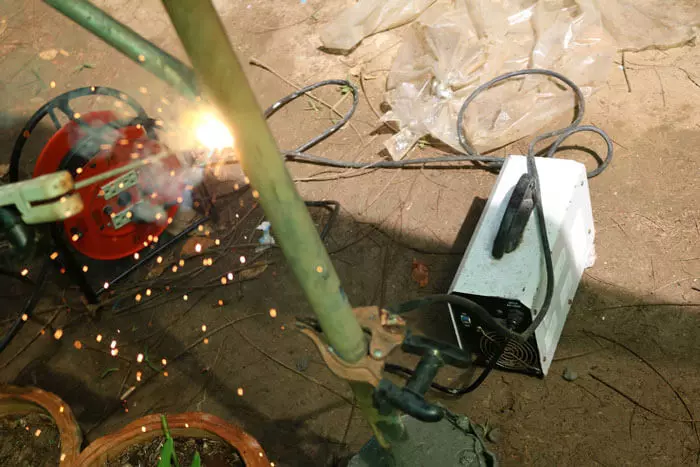 Welding machine wholesale guide
In addition, the appearance design of the welding machine will significantly affect portability, weight and size. There are generally two types of designs. The first is an open or tubular frame, and the second is a closed enclosure. Pipe frame welders are generally lighter than enclosed welders, and they are generally more compact. Enclosed enclosures provide better protection, and their noise levels tend to be lower.
power

You need to pay attention to different amperage (wattage) or welding machine type according to the purpose of the welding machine you want. Make sure that the amperage produced by the machine is sufficient to meet your needs. The higher the amperage, the thicker the board you can weld with it. The engine-driven welding machine can provide 5,000 to 20,000 watts of power. If you need to drive other outdoor power tools at the same time, you may need higher power. For example, to run an air compressor, you need at least 7,500 watts.

Weight and design

A common feature can be observed in almost every machine, that is, the more powerful the machine, the heavier it is. This is only the result of the additional components required to increase the welding power. The additional components can complete the work with higher precision and accuracy, because you can adjust the output according to your requirements and make the most of your machine.

Portability

If you are welding in different locations, portability is an essential purchase consideration. If you have to carry a powerful device around, it is best to install it on the back of the truck. Some machines have wheels to increase portability.

Duty cycle

The duty cycle of the machine means the time you can continuously run the welding machine at a certain power in a ten-minute period. A duty cycle of 60% means that you must let the welder rest for about 4 minutes after 6 minutes of continuous welding. In most cases, the duty cycle increases as the power decreases. In low power situations, you will be able to weld for a long time.

Noise level

Engine-driven welding machines are louder than electric welding machines. Loud noise is distracting and may cause hearing loss. Therefore, if you don't want your customers to be troubled by noise problems, choose a model with a silent design as much as possible.

special function

Most welding machines are designed for specialized welding projects, such as MIG, TIG and Stick. Most of my options provide you with bar welding because it is the easiest to set up and the welding is not very difficult. However, some welding machines allow the connection of accessories, such as gas valves, spool welding guns, or wire feeders for MIG, TIG, and flux-cored welding. Therefore, if you need certain features, be sure to purchase the corresponding accessories.

Fuel tank

One of the benefits of Welding Generator is its excellent flexibility. You can perform welding operations anywhere: on the roof, somewhere in the field, or even on the side of the road. Therefore, we strongly recommend that you also wholesale fuel tanks.

Welding fixture

Using welding jigs, you can fix the metal at a specific angle and in the correct position to ensure a clean weld. Welding fixtures and metal processing tools are very valuable accessories for multi-process welding.

Protective cover

You need to provide adequate protection for your welding during downtime. The protective cover can not only extend the service life of the equipment, but also avoid the reduced duty cycle of the equipment and the probability of failure due to aging.

Motor material

The core component of the electric welding machine is the motor. It is recommended to wholesale pure copper motors, because the conductivity of copper is second only to silver, the thermal performance is second only to silver and gold, and the plasticity, corrosion resistance and mechanical properties are very good.

capacitance

Generally speaking, the larger the capacitance, the more durable the welding machine.

Safety

Electric welding machine is a high-risk operation tool, safety first. Check to see if there is a ground screw on the product. The connection of the grounding screw should be free of paint and well grounded.
In addition to the accessories of the welding machine itself, do not forget to include the cost of the accessories and supplies needed to operate the new welding machine. This includes welding protection devices (helmets, gloves, jackets, etc.) and various consumables.
BISON is your one-step wholesale factory, from welding machine to welding machine accessories and various enhancement accessories. Whether you want to wholesale Chinese welding machine accessories to assemble your own welding machine, or want to wholesale our welding machine In retail, BISON can meet your needs, and we provide it at best price.