What is brush cutter?
The brush cutter is a convenient outdoor power tool, an ideal tool for accomplishing arduous pruning tasks in your yard. You can quickly trim grass, twigs, and shrubbery with the brush cutter steel blade or nylon cutter. The mower adopts an upright design with a long and straight handle for easy use.
There are many models of brush cutters to suit any yard. You can choose gasoline-powered or electric models. You can choose a multifunctional brush cutter with a detachable blade to complete a variety of cutting jobs in the yard.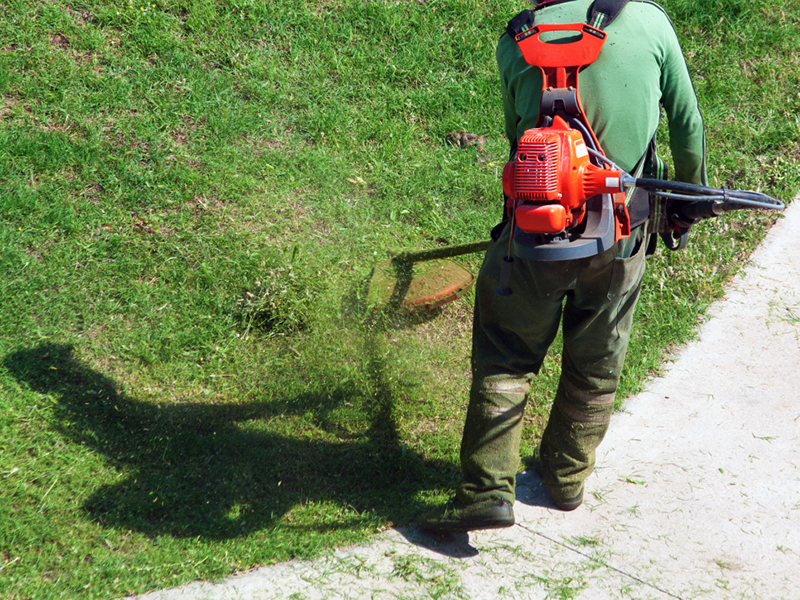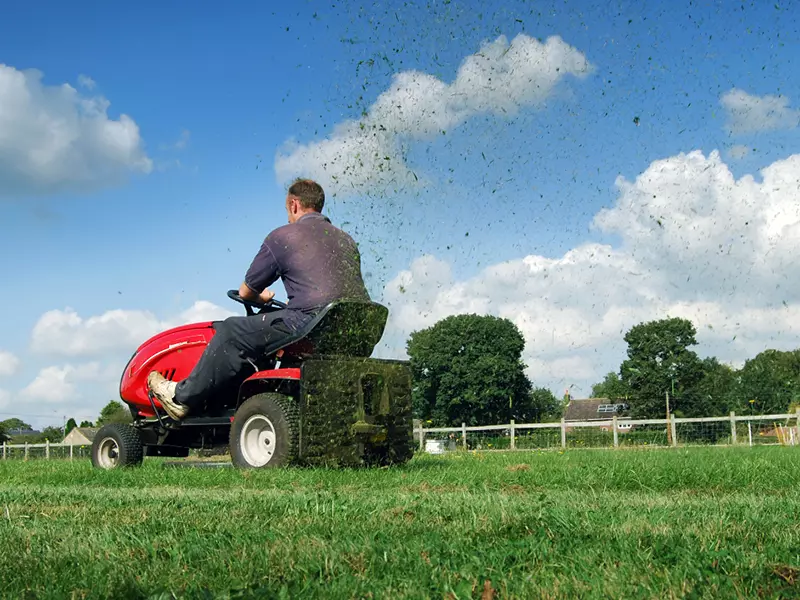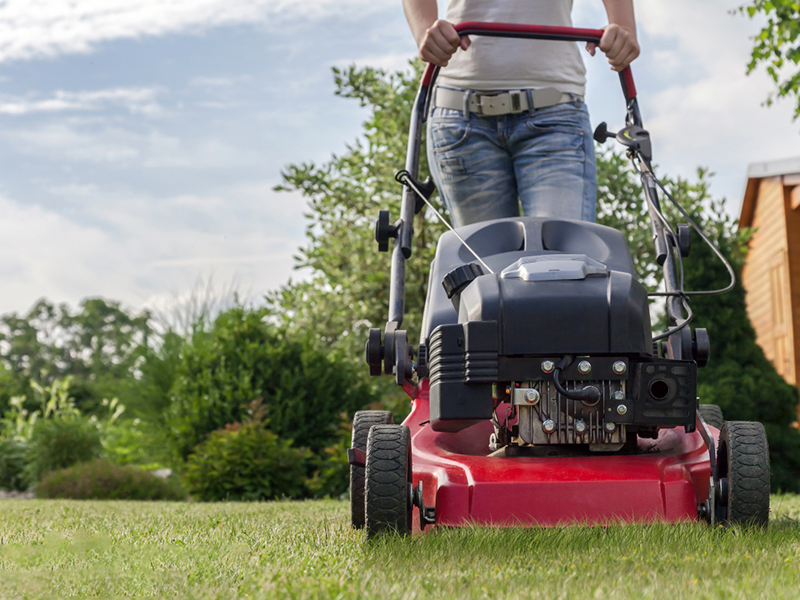 Gasoline and electric brush cutter
There are two types of brush cutters: gasoline and electric. Wholesale suitable models to meet your customer needs.
Gasoline powered brush cutter
Gasoline-powered brush cutters are the most popular type. This model is equipped with a fuel tank, which allows you to finish trimming a large piece of lawn at one time. Since there is no power cord, these machines are suitable for use in any work site.There are two different engine types for gasoline powered brush cutters, a two-stroke gasoline brush cutter or a four-stroke gasoline brush cutter. Two-stroke power will generate a lot of noise and smoke during operation. Please make sure you only use them in open areas and away from neighbours. These models require you to add mixed gasoline. The four-stroke engine is more efficient and runs quieter.
Cordless brush cutter
If you need a wholesale quiet brush cutter, then a cordless brush cutter is a good choice. Although you can choose a four-stroke gasoline-powered model. But they are often suitable for larger cleanup tasks, and they are quite expensive. So wholesale cordless brush cutters make sense to most of your customers. The brush cutter uses a lithium-ion battery pack as its power source. The electric model has almost no noise and does not produce any smoke. Therefore, they are the best choice for home brush cutters.
Corded electric brush cutter
Although corded garden tools may seem outdated, corded brush cutters perform very well for some homeowners. If you have a small yard and do not need to trim more than 100 feet from the socket, then these are ideal. Wired electric brush cutters are often the cheapest, and they can be started immediately and run indefinitely. You don't need to buy gasoline, oil, or charge batteries.
Other brush cutter types
In addition to the power source of the brush cutter, different brush cutters have different appearances. You can explore three main types of brush cutters. These options include
Hand-held brush cutter: This is the best choice for cutting dense grass and weeds. For smaller jobs, such as cleaning the vegetable garden at the end of the season, hand-held electric brush cutters or gas brush cutters with engines under 40cc are suitable. For larger areas, choose a gasoline-powered brush cutter with an engine displacement greater than 40cc. These heavy-duty models can cut saplings up to 2 inches thick. These brush cutters can also be used in 2-stroke and 4-stroke engines.

Walk-behind brush cutter: The push brush cutter is the perfect choice for occasionally maintaining fields and pastures under one acre. Hand-push brush cutters are ideal for cutting and pruning areas that do not require frequent maintenance. These machines can cut tall, thick, dense grass, weeds and overgrown shrubs. Some can cut saplings up to 2 inches in diameter or larger.

Tow-Behind brush cutter: If you have a larger field that needs to be cut, towed brush cutters are suitable because they can be connected to a tractor or all-terrain vehicle. They are easy to use and can effectively cut thick bushes and weeds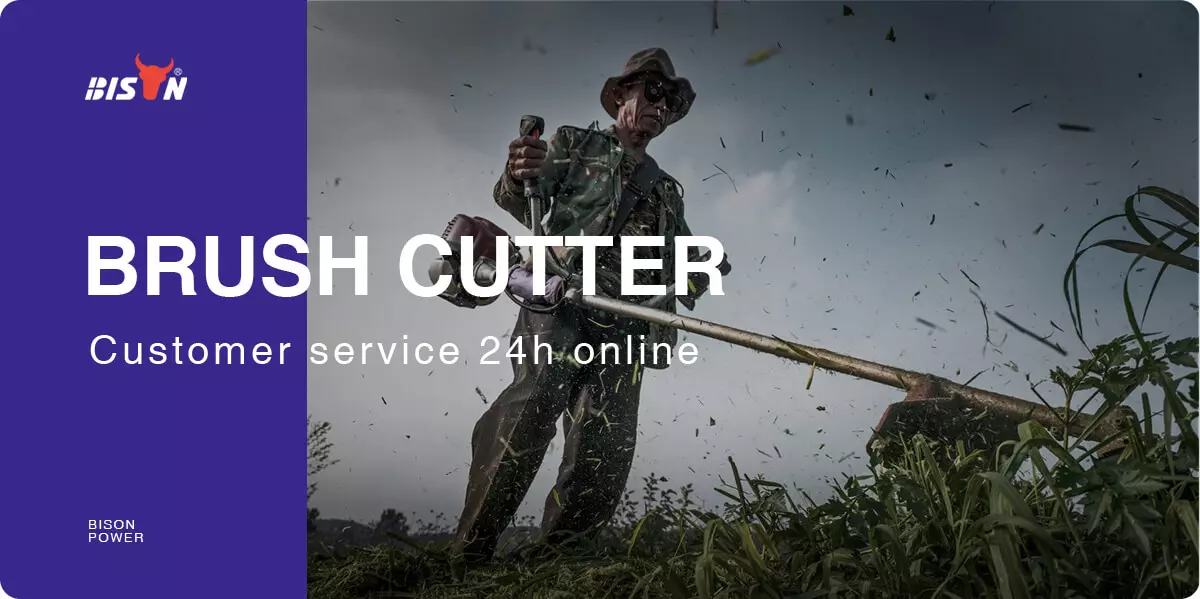 What to consider when wholesale brush cutters?
Straight shaft and crankshaft
The first thing you have to decide is whether to buy a straight shaft or a bent shaft model. Both options have their own advantages. Straight shafts are the more common of the two. Straight shaft models provide greater reach, and they are better suited for tall users and for reaching under shrubs. In general, models with curved shafts are lighter and easier to handle. So you can enter hard-to-reach places, it also provides you with the right balance
Engine power
When choosing the ideal brush cutter, check the power output of the machine. You will need a powerful brush cutter if you are engaged in heavy yard work. The voltage rated for cordless electric brush cutters ranges from 18 to 84 volts (V). Gasoline-powered brush cutters are measured in cubic centimetres (cc). The range of hand-held brush cutters is from 24 to 50cc. Hand-held brush cutter whose power exceeds 35cc is classified as heavy-duty.. Push-type brush cutters and trailed mowers usually list engine sizes in horsepower (HP), and most push-type mowers have power between 11 and 20 HP.
Cutting width
The brush cutter cutting width determines how it will perform and how much space it will require on the site. Handheld devices range from 9 to 18 inches, handheld devices range from 24 to 26 inches, and drag cutters range from 4 to 15 feet. Based on experience, if the lawn or garden is larger, we recommend choosing 17 inches or higher. For a small yard, a 10-inch brush cutter is sufficient
Ergonomics
The handle should have a soft, sponge-like handle to reduce operator fatigue and easy operation and control. Also look for models that provide you with low vibration during operation, as they contribute to comfortable use. In addition, if your sales target is the first-time user, it is best to choose a lightweight brush cutter. If you want to buy a more powerful handheld lawn mower, you can choose backpack brush cutter. This avoids using your arms to bear all the weight.
Durability
Walk-behind and towed brush cutters are equipped with a heavy-duty steel casing, durable pneumatic tires and a powerful engine that can operate under harsh working conditions.
Versatility
Convert the rope trimmer to a brush cutter by changing the cutter head. The cutting head can be rotated to a vertical position for trimming. This feature is especially useful for your customers.
Easy start technology
The stop switch at your fingertips allows you to quickly stop the engine or motor when needed.
General accessories
Look for a brush cutter with universal accessories. In order to better serve the households, BISON garden tool series uses a variety of accessories with the same interface. Some models can use other batteries such as chain saws, leaf blowers, and hedge trimmers.
Operating tips and safety
Always use the wire size recommended by the trimmer manufacturer, as thicker wires will put extra stress on the motor.

Be careful when pruning trees. Flying bark can be dangerous, and trimmers can damage young trees.

Please be sure to use the necessary protective equipment when using the brush cutter. It is recommended to wear goggles, gloves, safety shoes and hearing protection.

Check to make sure all loose parts are tightened, that fuel is full (for gasoline engines), and that the muffler is in good shape.

Before starting to cut, wear sturdy shoes to protect your feet and tell others to leave the work area.

If you need to refuel before the job is completed, wait for the engine to cool down before refueling. If your device is cordless and needs to replace the battery, follow the manufacturer's instructions.