If you want to camp anywhere where you can drive, having a portable inverter generator for RV can provide you with all the luxury experience of an electric campground.
Some motorhomes have a built-in generator that you can use for these purposes, while other motorhomes require a portable motorhome generator.Choosing the right RV generator can be a daunting task because there are many different brands, features, power ratings and noise levels to choose from.
Comprehensive consideration, my first suggestion is 2000-3000 watt inverter generator
It can be used to power multiple small appliances such as mini refrigerators, microwaves, small TVs, laptops, and hair dryers. It can even be used to power small air conditioners below 13,500 BTU.
The small size and lower power rating mean that these inverter generators are also quieter than larger generators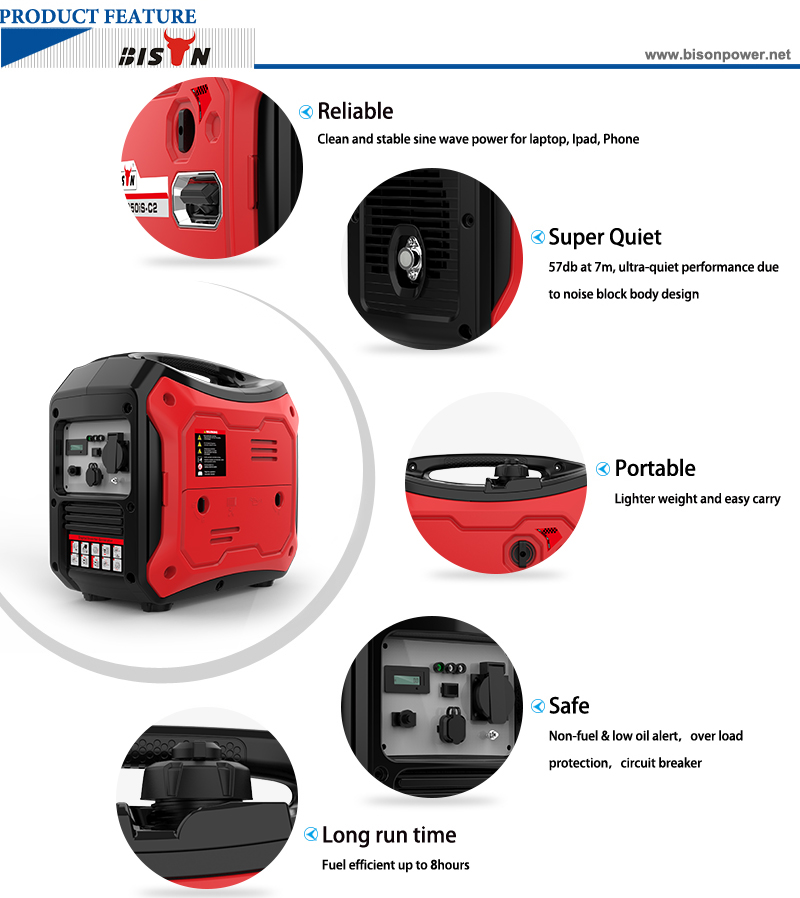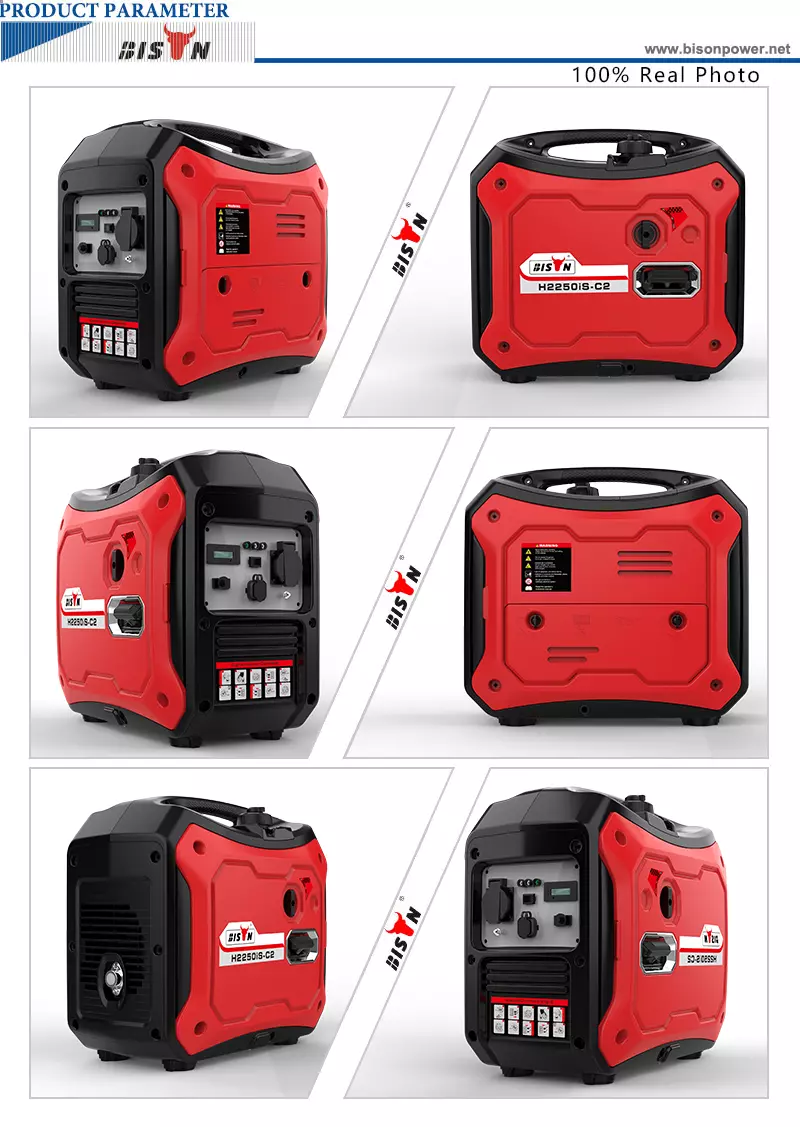 inverter generator for RV specification:
| | |
| --- | --- |
| Model | BS3150iS |
| Engine type | Single Head、4-Stroke、Air Cooling |
| Power model | 175 |
| Displacement (CC) | 120 |
| Oil volume (L) | 0.4 |
| Fuel tank volume (L) | 6 |
| Continuous running time (h) | 7 |
| Frequency (Hz) | 50/60 |
| Rated voltage (V) | 120-240 |
| Rated power (Kw) | 2.5 |
| Maximum power (Kw) | 2.8 |
| Waveform distortion rate (%) | <2 |
| Noise (dB) 7m 50% load | 65 |
| Dimensions (mm) | 560x350x550 |
| Packing box size (inner diameter) | 560×350×550 |
| Net weight (Kg) | 22.5 |
Do I really need an inverter generator for my RV?
The RV lifestyle is self-reliant and efficient, and inverter generators are the key to achieving this goal. When you want to be truly independent and operate RV lights and appliances without connecting to a campsite power base or shore power, bring an RV generator.
Can an inverter generator power an RV?
The inverter generator provides the electricity you can use in the RV, so you can take advantage of the RV AC and other important functions. You can buy a non-inverter generator, but the power source is not the kind you want to use for RV appliances and household electronics. Make sure it is an inverter generator and you will be fine.