Keeping the car clean will keep your car in better condition. Ordinary garden hoses cannot remove really clumped dirt and accumulated dirt. One tool that can be cleaned faster, easier, and more economically is a high-pressure washer. These electric pressure washers are cost-effective and versatile. Electricity means they are more environmentally friendly. However, due to the need for a power supply, it is not as flexible as other types.
This electric car pressure washer is equipped with a three-phase 4.0KW 380V 50Hz motor and BS-PE250 pumps that work together to generate a rated pressure of 186 and a maximum pressure of 200. With a flow rate of 12.6 LPM, it can tackle even the toughest grime and dirt with ease.
BISON electric car pressure washer comes with a car maintenance kit, use the included foam pot, nozzle, soft brush and other car pressure washer accessories to make the car shine. The set of four nozzles at 0°, 15°, 25°, and 40°, allows you to adjust the pressure and flow according to the task at hand. Multiple nozzles allow quick adjustment between low pressure and high pressure. For stubborn stains, the patented BISON high-pressure water gun can remove the most stubborn stains. If you want to raise the cleaning ability to a new level, you can also consider using a soft brush attachment driven by water.
In addition to its powerful performance, this pressure washer is also designed with convenience in mind. The 10M hose, quick connecter, and compact size make it easy to transport.
This ET4-4B pressure washer is manufactured at the factory, using the latest technology and the highest-quality components. The factory implements strict quality control measures to ensure that each machine is built to meet or exceed industry standards. From the assembly line to final testing, every aspect of the production process is carefully monitored to ensure that each electric car pressure washer meets the highest standards of performance and durability. BISON electric car pressure washer has passed CE safety standard certification.
Overall, this machine has the power to get the job done quickly and easily. It is an excellent choice for anyone who needs a powerful, reliable, and easy-to-use machine for cleaning their vehicles. With its combination of performance, versatility, and convenience, it's sure to exceed your expectations.
electric car pressure washer specification
| | |
| --- | --- |
| Model | ET4-4B |
| Rated Pressure | 186 |
| Max Pressure | 200 |
| LPM | 12.6 |
| Type | Three phase 4.0KW 380V 50Hz |
| RPM | 1450 |
| Pump model | BS-PE250 |
| Lance | G01 Length: 0.75-1M |
| Nozzle | 4 nozzles 0° 15° 25° 40° |
| Hose | H03 Length: 10M |
| Quick connecter | 2.0M |
| Gross Weight | 68kg |
| Dimens | 700*410*470cm |
| Container 20'/40' | 220/460sets |
electric car pressure washer details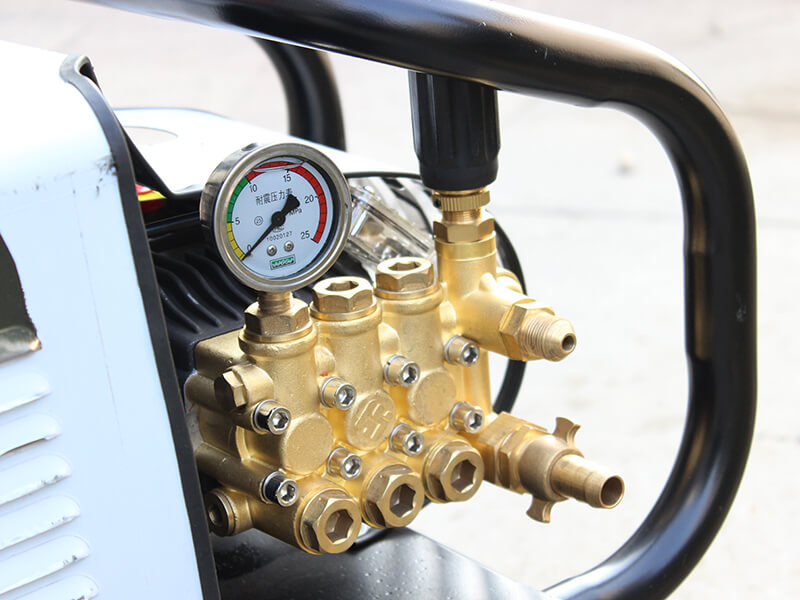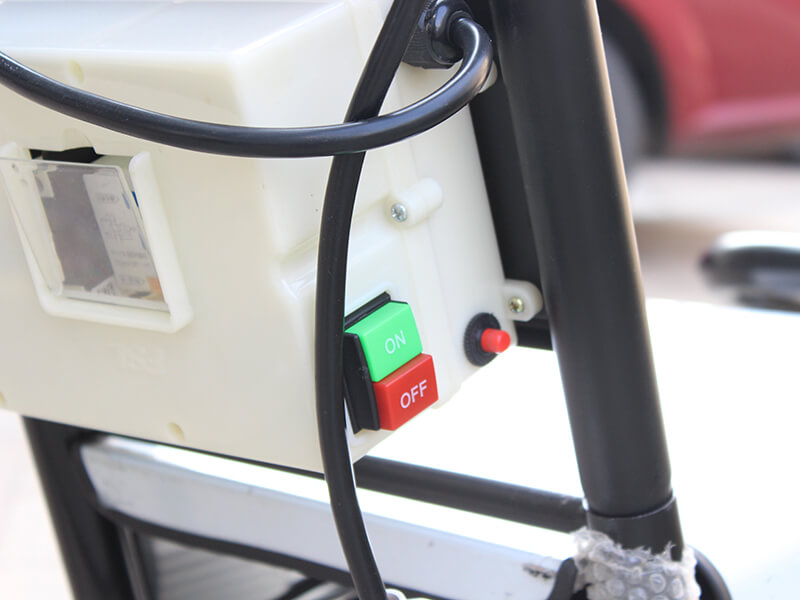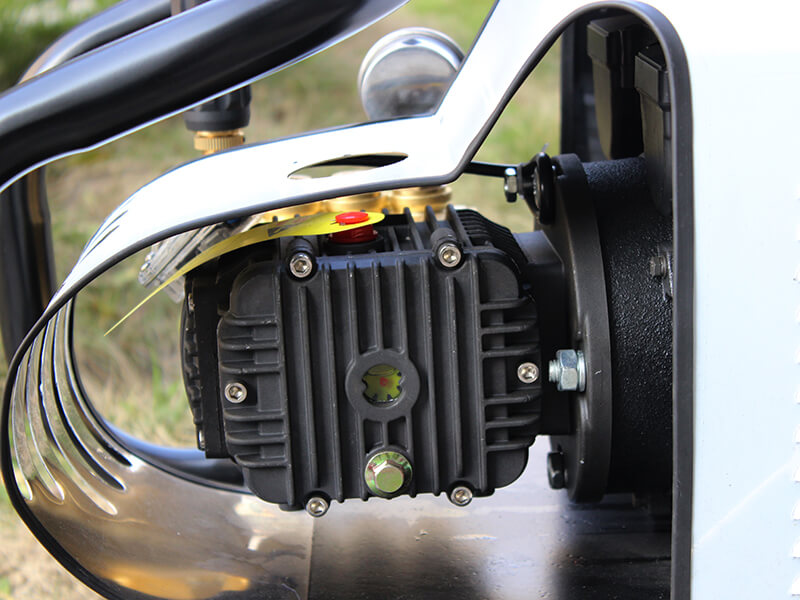 Can you use a pressure washer on a car?
You should use a pressure washer with a 1200 to 1900 PSI setting. It's the safe PSI for car wash, which won't damage the paint on your car's surface. GPM refers to the water flow of the pressure washer. A higher GPM would mean a greater amount of water would be released from the pressure washer.
How long can you run an electric pressure washer?
You should not run a pressure washer (except professional equipment) for more than five minutes. While the duration may vary from model to model, it should be between 3 and 5 minutes. Leaving your pressure washer running for more than five minutes can result in overheating.