To clean equipment, exterior walls or any other surface regularly and intensively, there is nothing better than a gasoline high-pressure cleaner. Equipped with a four-stroke engine, hot or cold water, multiple nozzles or other accessories. The gasoline pressure cleaner is powerful and can be used to clean dirty decks, fences and other difficult tasks. This makes them an essential choice for outdoor equipment to keep the exterior surfaces of your house clean.
Gasoline pressure washers offer several advantages over other types of pressure washers:
They are much more powerful than electric models. This means they can remove dirt and grime from surfaces faster than similar products.

Gasoline pressure washers also last longer than electric models because they don't require any batteries or cords that can break down over time.

Gasoline pressure washers are also easier to use than electric models because no extension cords or plugs are required; just fill up the tank with gas, connect it to your garden hose, and turn it on!

They are more powerful, easier to use and require no maintenance.

They can be used for a variety of purposes such as cleaning cars, washing walls, and removing paint from walls and floors.
Powerful performance and maximum flexibility! Generally, the PSI of a gasoline pressure cleaner is higher than electric type. But gasoline cleaners are heavier and make more noise. However, to perform heavy work, you should always choose gasoline-powered equipment. The BISON high-pressure cleaner equipped with a gasoline engine is completely independent of any power source. With their powerful BISON engine and a capacity of 2.6 to 18 horsepower, they can handle almost any cleaning challenge.
Gasoline pressure cleaner details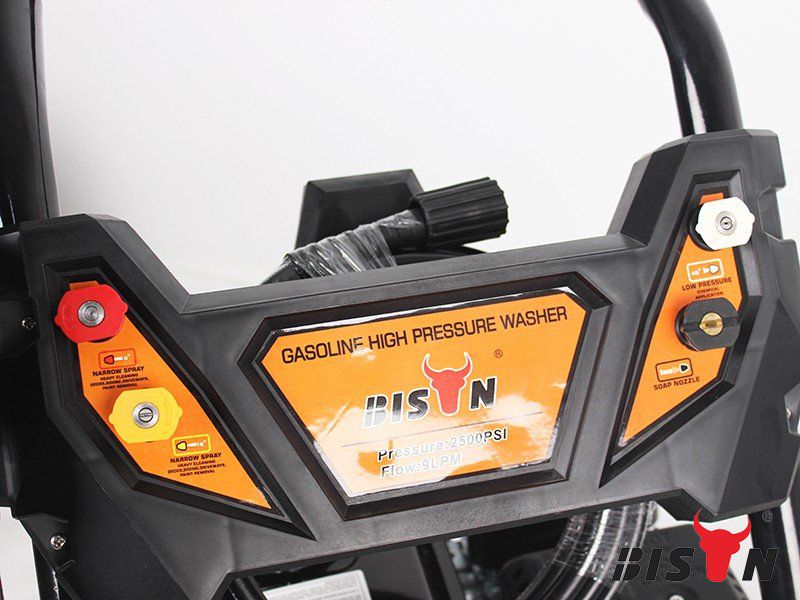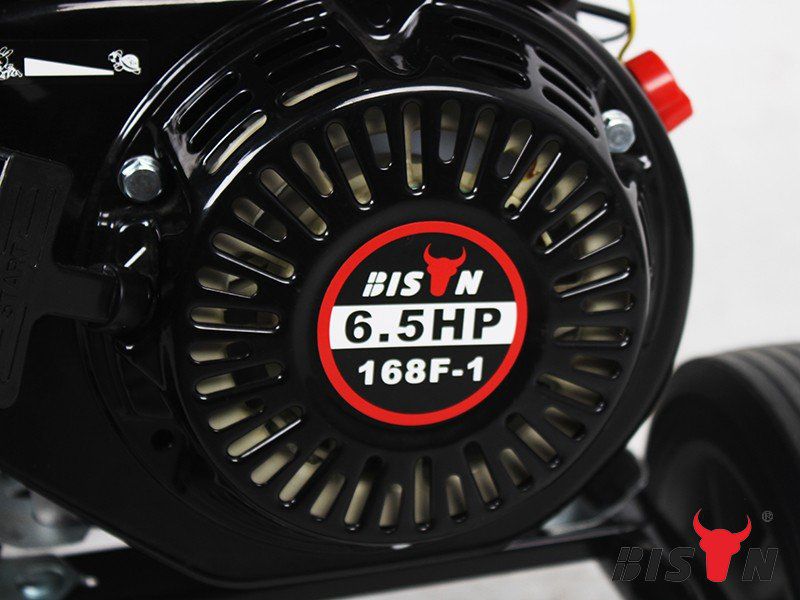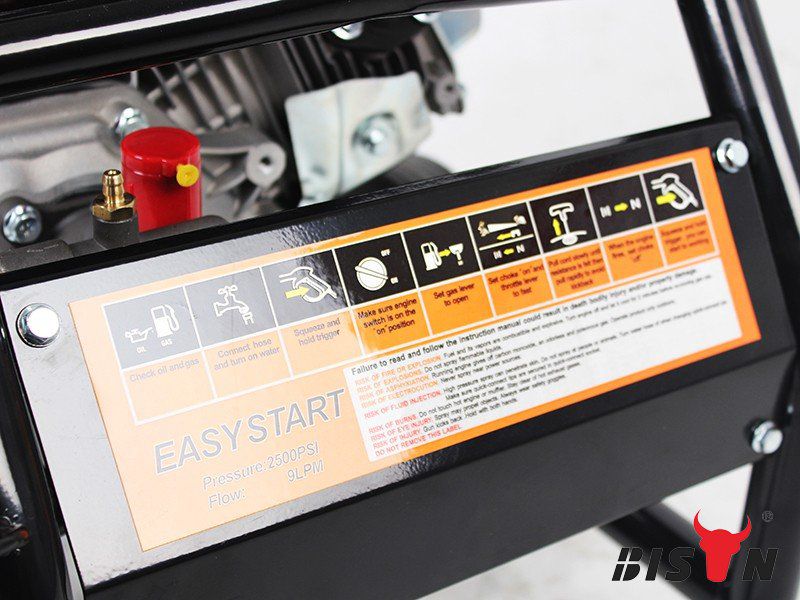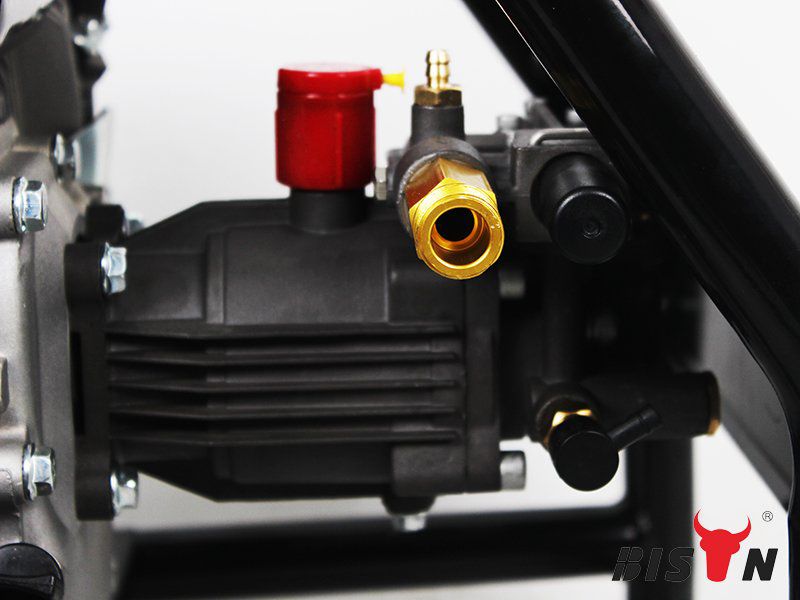 gasoline pressure cleaner specification
| | |
| --- | --- |
| Model | BS170NA |
| Continuous/Max Bar | 154/170 |
| Continuous/Max PSI | 2200/2500 |
| LPM | 9 |
| Type | 168F-1 6.5HP |
| Displacement | 196cc |
| RPM | 3000/3600 |
| Type | BS-P170 |
| Lance | G02 |
| Nozzle | 5 nozzles |
| Hose | H01 Length: 8M |
| Quick connecter | 2.0M |
| Foaming bottle capacity | / |
| Gross Weight | 30kg |
| Dimens | 530*465*530mm |
Q: Electric VS gasoline pressure cleaner
A: If you are considering the pros and cons of gasoline and electric high pressure washer, you might consider what makes gasoline pressure cleaner a better choice. In fact, these two types of pressure cleaners have their advantages.
Fuel: The electric pressure washer is operated by electricity, and you can use it wherever electricity is available. Gasoline pressure washer needs to be filled with fuel before use.

Water pressure: Generally, gasoline pressure washers are more powerful and provide higher PSI.

Noise: Like other machines, high-pressure cleaners also generate noise. The noise generated by the electric pressure washer is lower than that of the gasoline pressure washer.

Weight: Gasoline pressure washer is heavier.

Price: If you have a small budget, you will not be able to buy gasoline pressure washers because they are more expensive than electric washers.
Q: What can you clean with a gasoline pressure cleaner?
A: The gasoline pressure cleaner is very useful for all types of cleaning tasks. You can use them for residential or commercial purposes. Although, for commercial use, it is recommended that you choose a more powerful machine than the ones in our list. So, what can you clean with a gasoline pressure device?
Lane: Dirt, fallen leaves, cut grass or cuttings after hedge trimming, all of which can be easily cleaned with a standard pressure cleaner.

Furniture: Garden furniture usually resists rain, so pressure washing will not hurt. But be sure to test the pressure before use, because you may damage the paint layer. Be sure to read the instruction manual before use.

Car: Make your car as good as new by adjusting the pressure.

Paint removal: You can even use a heavy-duty gasoline pressure cleaner to remove the paint layer. Please check PSI output and GPM, and engine power before wholesale.