To clean equipment, exterior walls or any other surface regularly and intensively, there is nothing better than a gasoline pressure cleaner. This BS170NA gasoline pressure cleaner is a top-of-the-line machine designed for heavy-duty cleaning tasks. With a maximum bar of 170 and maximum PSI of 2500, this pressure cleaner packs a serious punch. It can be used to clean dirty decks, fences and other difficult tasks. This makes them an essential choice for outdoor equipment to keep the exterior surfaces of your house clean.
At the heart of the bs-p170 is a powerful 6.5HP engine with a displacement of 196cc. The engine runs at a smooth and efficient RPM of 3000/3600, providing reliable power for even the toughest cleaning tasks. The 168F-1 engine type is built for durability and longevity, making it a reliable choice for frequent use.
This pressure cleaner comes equipped with a range of useful features to make cleaning easier and more efficient. The G02 lance is adjustable and ergonomically designed for maximum comfort, while the 5 included nozzles allow for a variety of cleaning tasks, from light surface cleaning to heavy-duty grime and dirt removal. The 8-meter H01 hose provides plenty of reach, making it easier to access hard-to-reach areas. The 2.0M quick connecter ensures fast and easy setup, while the 30kg gross weight makes it easy to transport the machine from job to job.
Whether you're a professional cleaner or simply someone who needs to clean large, dirty surfaces, the bs-p170 cleaner is an excellent choice. With its powerful engine, adjustable lance, and variety of nozzles, this machine is built for maximum efficiency and ease of use. The lightweight and portable design makes it ideal for both commercial and residential use, and the durable construction ensures that it will provide reliable cleaning power for years to come.
Powerful performance and maximum flexibility! You should always choose gasoline-powered pressure cleaner. The BISON high-pressure cleaner equipped with a gasoline engine is completely independent of any power source. With their powerful BISON engine and a capacity of 2.6 to 18 horsepower, they can handle almost any cleaning challenge.
Gasoline pressure cleaner details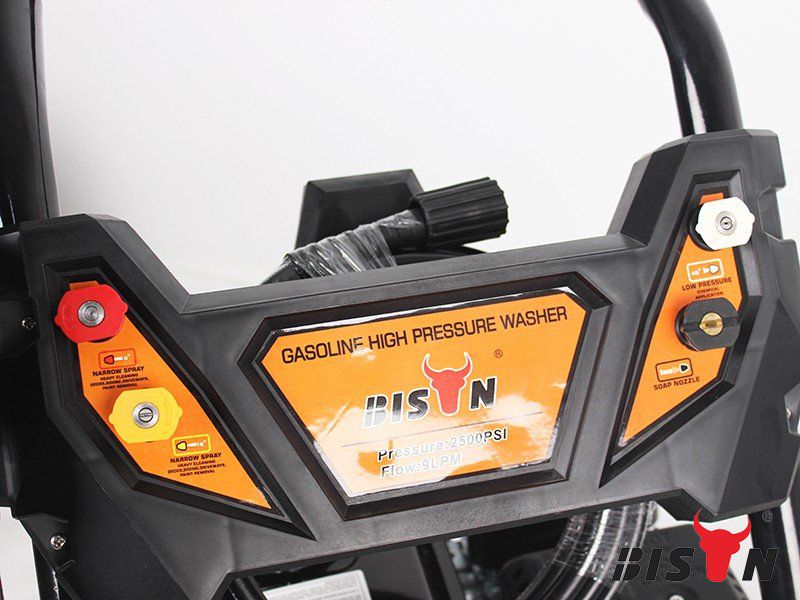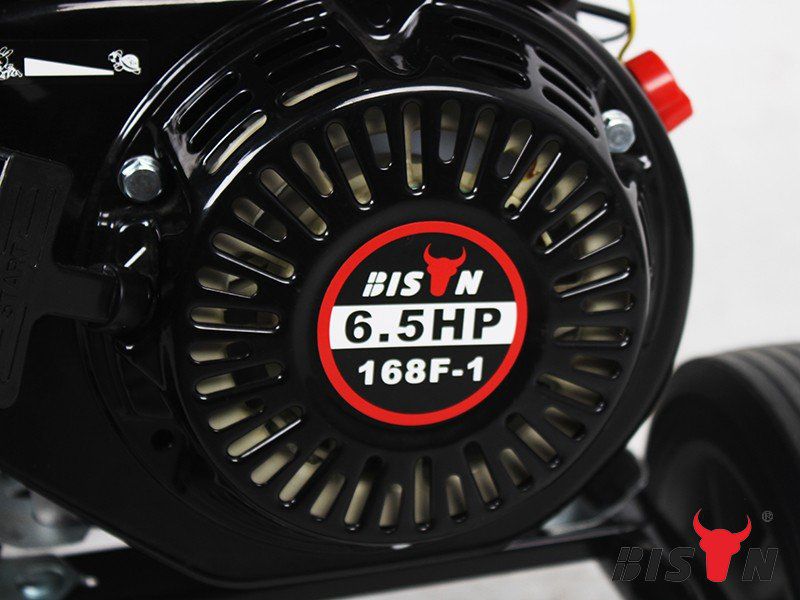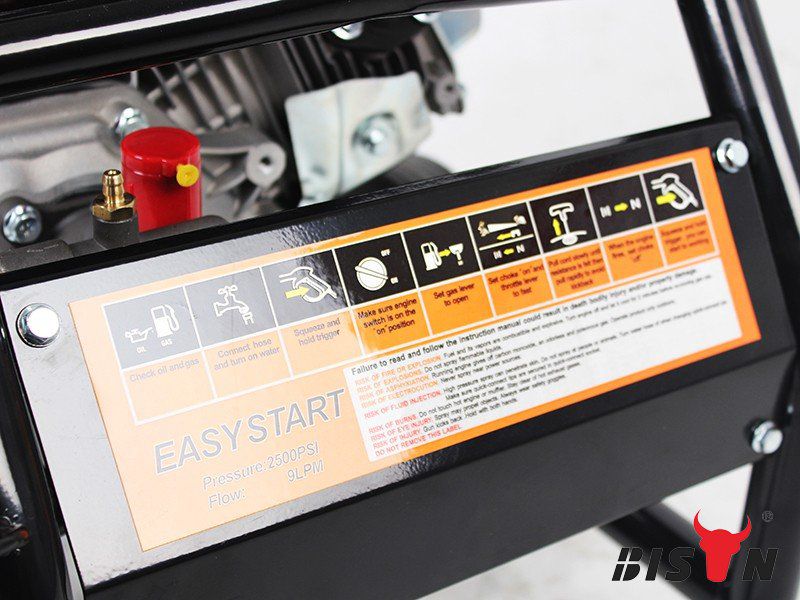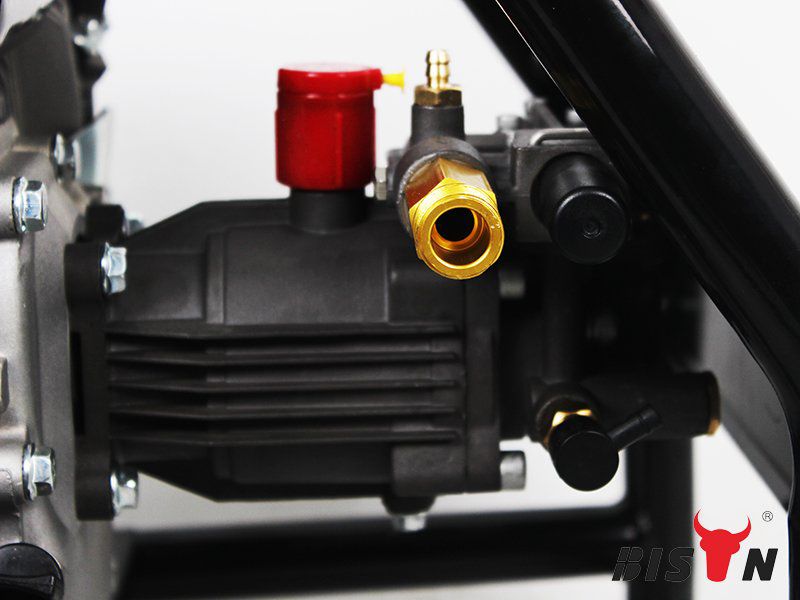 gasoline pressure cleaner specification
| | |
| --- | --- |
| Model | BS170NA |
| Continuous/Max Bar | 170/190 |
| Continuous/Max PSI | 2200/2500 |
| LPM | 9 |
| Type | BS-P170 7HP |
| Displacement | 196cc |
| RPM | 3600 |
| Lance | G02 |
| Nozzle | 5 nozzles |
| Hose | H01 Length: 8M |
| Quick connecter | 2.0M |
| Foaming bottle capacity | / |
| Gross Weight | 32.5kg |
| Dimens | 520*520*535mm |
| 20GP(Set) | 175 |
| 40HQ(Set) | 440 |
Q: What can you clean with a gasoline pressure cleaner?
A: The gasoline pressure cleaner is very useful for all types of cleaning tasks. You can use them for residential or commercial purposes. Although, for commercial use, it is recommended that you choose a more powerful machine than the ones in our list. So, what can you clean with a gasoline pressure device?
Lane: Dirt, fallen leaves, cut grass or cuttings after hedge trimming, all of which can be easily cleaned with a standard pressure cleaner.

Furniture: Garden furniture usually resists rain, so pressure washing will not hurt. But be sure to test the pressure before use, because you may damage the paint layer. Be sure to read the instruction manual before use.

Car: Make your car as good as new by adjusting the pressure.

Paint removal: You can even use a heavy-duty gasoline pressure cleaner to remove the paint layer. Please check PSI output and GPM, and engine power before wholesale.