Petrol power washer have many uses for everyone, from cleaning floors and siding, car washing, mould removal, lawn cleaning equipment and so on. These power washers are available in both electric and petrol models. Petrol power washer is usually more powerful and has a variety of sizes.
All petrol power washer work on the same principle. Water enters the machine at low pressure, and then an electric or petrol engine pumps the water out at a higher pressure. It is recommended to use a petrol power washer for more regular and professional use. Petrol power washers also provide more mobility because they do not need to be near an electrical outlet.
Advantages of petrol power washer
Ultimate power: Use petrol power washer, you can get powerful power. They usually reach 4000 PSI. This allows heavy-duty petrol power washer to meet commercial and industrial tasks.

You may not need detergent: due to the high water pressure, you can reduce the amount of detergent as much as possible.

Save time: Thanks to the powerful power, you can clean the surface three times faster than using an electric power washer.

Portable: Although petrol power washers are heavier, they usually use a sturdy steel frame with wheels. This allows you to easily move it on the job site.
Disadvantages of petrol power washer
Heavy and noisy: Gasoline pressure washers are heavy, and they are noisy when they work.

More dangerous: They are more dangerous than electric power washers due to the burning of fuel, exhaust emissions and greater power. Therefore, please make sure you know how to use it to ensure your safety.

Expensive: These petrol power washer are not cheap. If your budget is limited, you can choose an electric power washer to save some costs.
petrol power washer specification
| | |
| --- | --- |
| Model | BS170A |
| Continuous/Max Bar | 154/170 |
| Continuous/Max PSI | 2200/2500 |
| LPM | 9 |
| Type | 168F-1 6.5HP |
| Displacement | 196cc |
| RPM | 3000/3600 |
| Type | BS-P170 |
| Lance | G02 |
| Nozzle | 5 nozzles |
| Hose | H01 Length: 8M |
| Quick connecter | 2.0M |
| Gross Weight | 30kg |
| Dimens | 530*465*530mm |
Real photo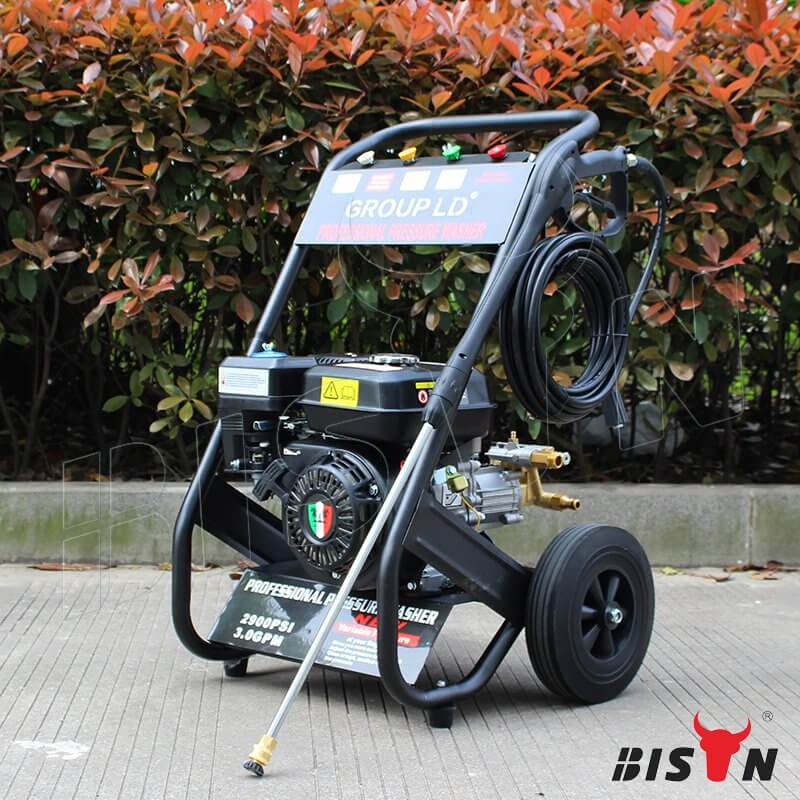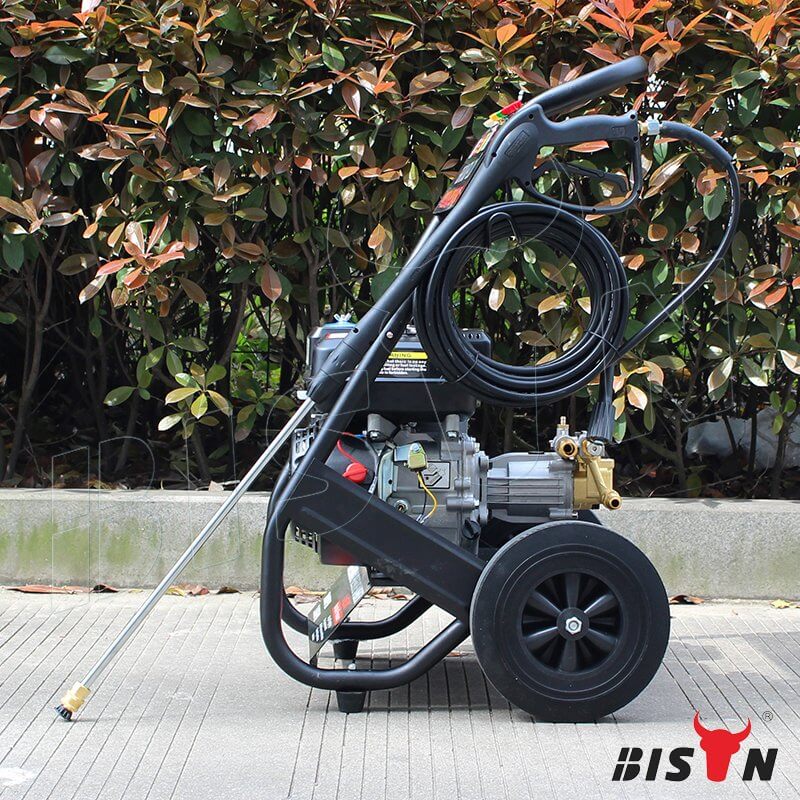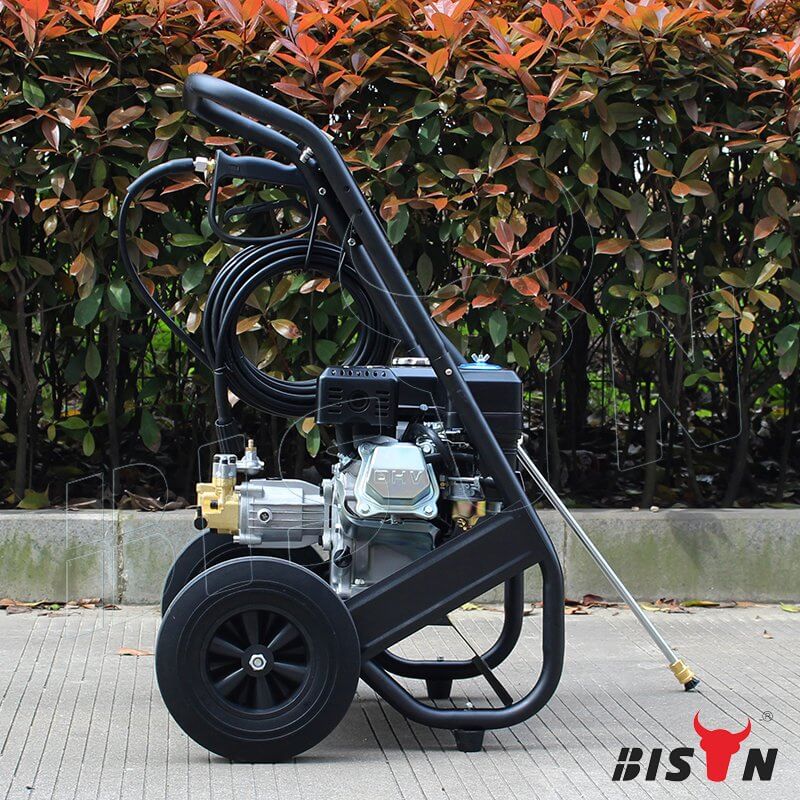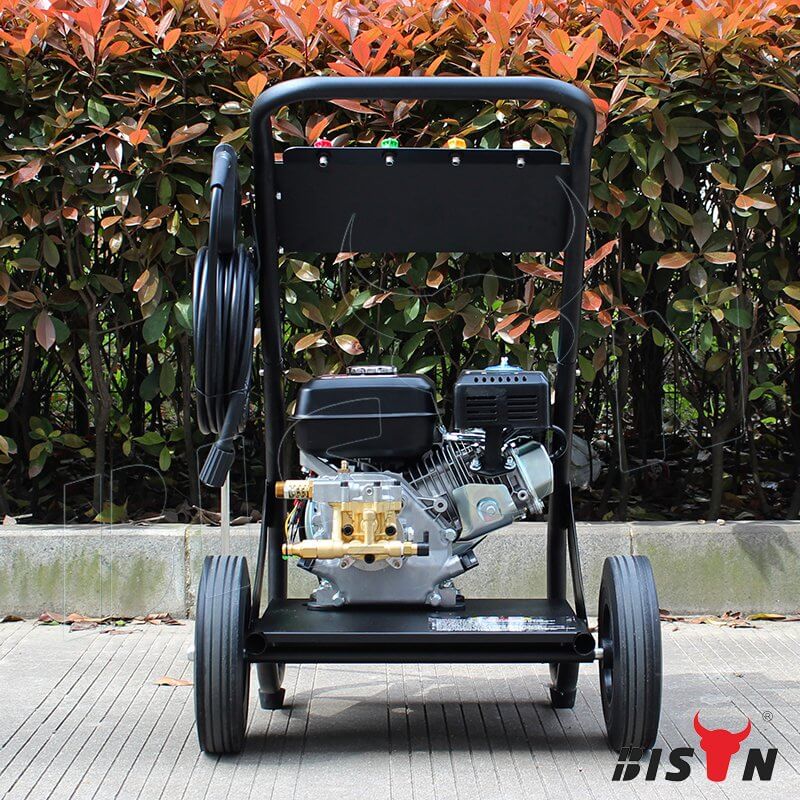 petrol power washer details