Gasoline generators have many advantages over other types of generators. The first advantage is that they are lightweight and portable, so you can easily move them from place to place as needed. Additionally, they are relatively quiet compared to other types of generators such as diesel powered or natural gas powered generators. They also produce less carbon monoxide than other types of generators, making them safer for use indoors or near people living in a house or apartment, and in vehicles such as cars and RVs (recreational vehicles). Another advantage is that petrol engines are easy to maintain as they do not require any special tools or knowledge to repair or replace parts such as spark plugs, carburetor etc.
The BISON 6.5HP 196cc gasoline enginehas a fuel-efficient overhead valve, which can achieve cooler, cleaner performance and longer service life. The horizontal shaft is mounted with ball bearings, making this gas engine an ideal replacement for most standard engine configurations. The powerful gas engine has durable cast iron cylinders, making it a perfect replacement engine for lawn mowers, fellers and many other machines.
6.5HP Horizontal engines have several advantages over vertical engines. The most important advantage is that this type of engine allows you to use more power than other types of engines. In addition, they offer excellent cooling performance and operational reliability. These engines are also very quiet during operation and do not require much maintenance.
Advantages of BISON 6.5hp Horizontal Gasoline Engine:
Upgrade engineering and structure to extend service life

Durable cast iron cylinders can withstand wear and abuse

User-friendly control for easy start-up and operation

When the oil level is too low for safe operation, the low oil level sensor will shut down the engine

Turn off fuel for safe transportation
For use on: pressure washers, cement mixers, compressors, mowers, log splitters, vacuums, tillers, water pumps, chipper/shredders, generators, blowers
6.5hp horizontal gasoline engine specification:
| | |
| --- | --- |
| Model | BS168F-1 |
| Type | Single Cylinder, Air cooled, 4 Stroke, OHV |
| Displacement(cc) | 196 |
| Output(HP) | 6.5 |
| Max power(kw) | 4.8 |
| Rated power(kw) | 4.3 |
| Rated speed(RPM) | 3000/3600 |
| Bore*stroke(mm) | 68*54 |
| Compression ratio | 8.5 |
| Ignition system | T.C.I |
| Starting system | Recoil / Electric Starting |
| Fuel tank volume(L) | 3.6 |
| G.K.(kg) | 16 |
| Dimenesion(mm) | 390*330*340 |
| 20GP(set) | 630 |
| 40HQ(set) | 1505 |
horizontal gasoline engine details: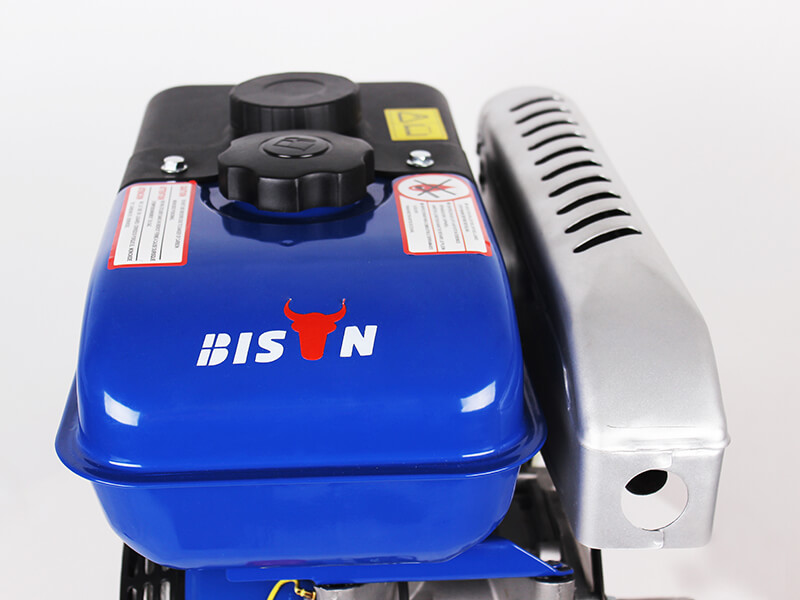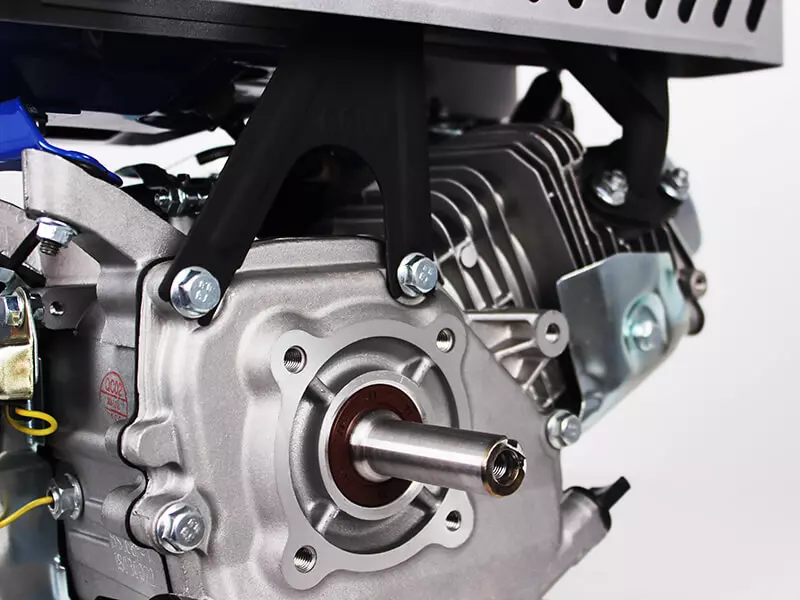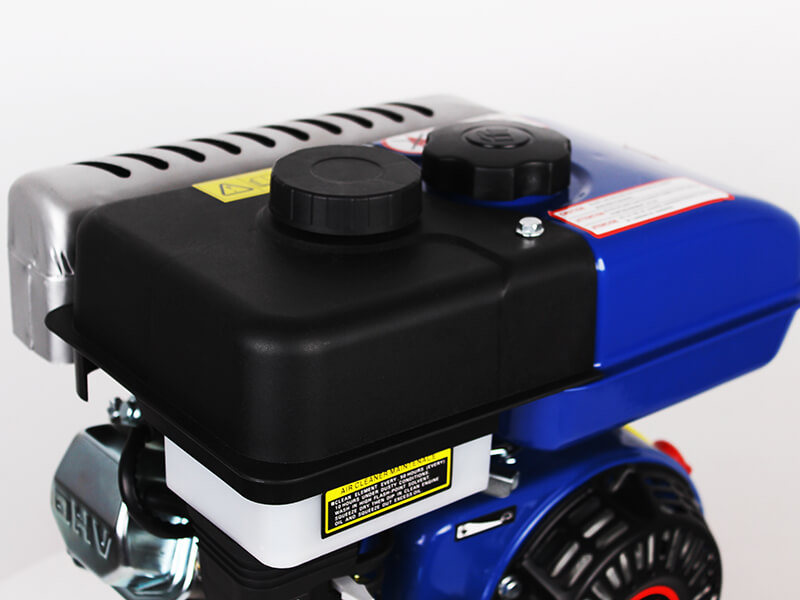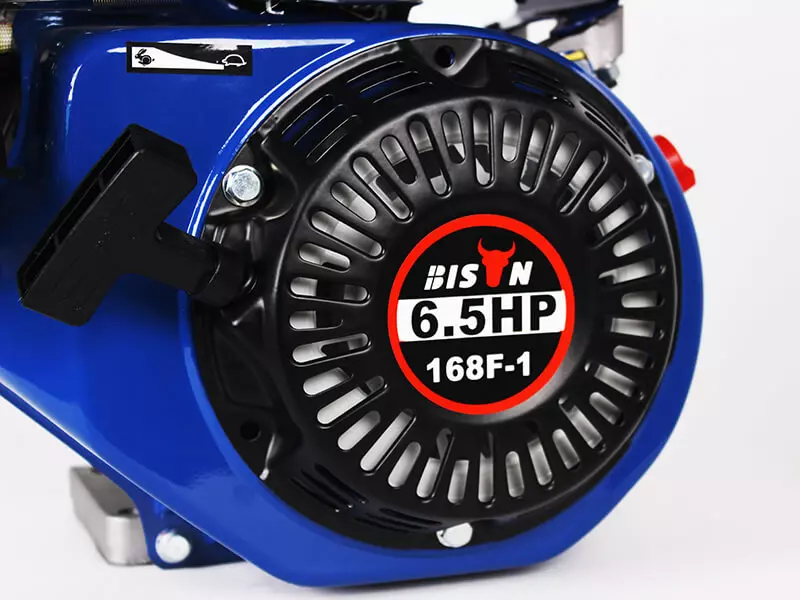 Q: Are horizontal engines better?
A: Horizontal engines have a lower center of gravity compared to vertical engines. A lower center of gravity provides greater stability for horizontal engine vehicles. Also in a horizontal engine, the piston reciprocates in the same direction as the vehicle is moving. Vertical generators are more difficult to install because they need space above them for the exhaust pipe. If you don't have enough room above your garage, then you may want to consider a horizontal model instead.
Q: Does BISON sell gas engines?
A: You will not find a better gasoline engine option anywhere else. From a single-cylinder 3-horsepower engine to a 22-horsepower V twin-cylinder engine. BISON engines are suitable for a wide range of applications and provide unparalleled value.