Storms can cause power outages, especially in rural areas. If there is a sewage pump in the basement of the house, or there is water in the basement, it may cause more trouble to your life. Installing the home backup diesel generator correctly and ensuring ventilation will allow you to maintain your daily life.
The different fuel options for home backup generators are propane, natural gas, gasoline and diesel. Among the four, the cheapest option is diesel. This is mainly because it is the most effective fuel. In other words, you can get more power while using less fuel. Diesel is both readily available and cheap. Most commercial diesel generators are backup generators. Purchasing home backup diesel generators can provide important protection against utility power outages. When deciding to buy a household generator, it is very important to choose a model that can meet the basic needs of the family.
Generators are usually rated in units of power, such as watts (W) or kilowatts (kW). Watt is the amount of power consumed by a device and is related to the voltage and current used to power the device. Electrical appliances such as stoves or refrigerators require a lot of watts to run, while light bulbs and fans are rarely used. Your heating and air conditioning will consume the most.
BISON 3KW home backup diesel generators are manufactured in accordance with world-class standards, featuring high efficiency, low fuel consumption, and meeting the requirements of global emission standards. Of course, a 3kw household backup generator may not be enough to run all household appliances. So you can choose to use BISON commercial and industrial diesel generators to meet your power needs. Contact us for wholesale generators specially designed to meet your needs.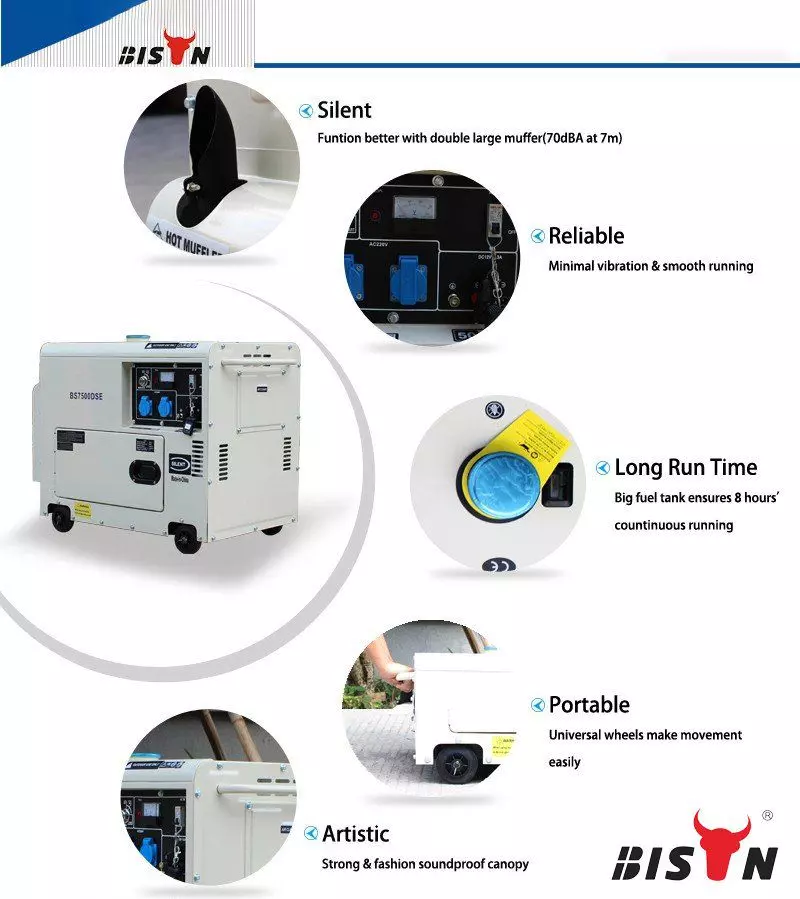 home backup diesel generator specification
| | |
| --- | --- |
| Model | BS3500DSE |
| Rated frequency (HZ) | 50/60 |
| Rated Output (KW) | 2.8 |
| Max. Output (KW) | 3 |
| Copper of alternator | 100% |
| Rated voltage (V) | According to country |
| DC output (V) | 12/8.3A |
| Rated rotation speed (r/min) | 3000/3600 |
| Phase | Single Phase |
| Power factor (cos?) | 1 |
| Engine model | BS178F |
| Engine type | single-cylinder |
| Bore×Stroke(mm) | 78*62 |
| Combustion System | Direct Injection |
| Fuel | Diesel |
| Displacement | 296cc |
| Starting system | Electric |
| Lubrication Oil Volume (L) | 1.1 |
| Fuel tank capacity (L) | 16 |
| Fuel consumption (g/KW.h) | ≤295 |
| Continuous running time | 13/11.8 |
| Cooling system | Air-cooled |
| Noise level (7m, dB) | 68-72 |
| Overall dimensions, L*W*H, mm | 840*525*680 |
| Net weight / Gross weight (kg) | 136 |
| Loading qty (20GP) | 72(20GP) |
| Warranty(Year) | 1 |
3kw home backup diesel generator real photo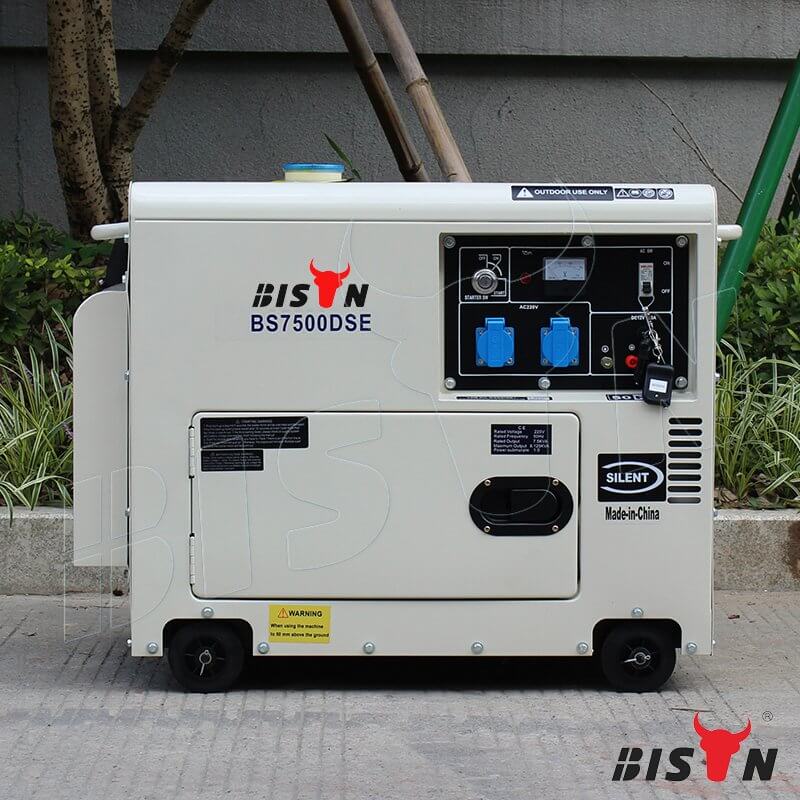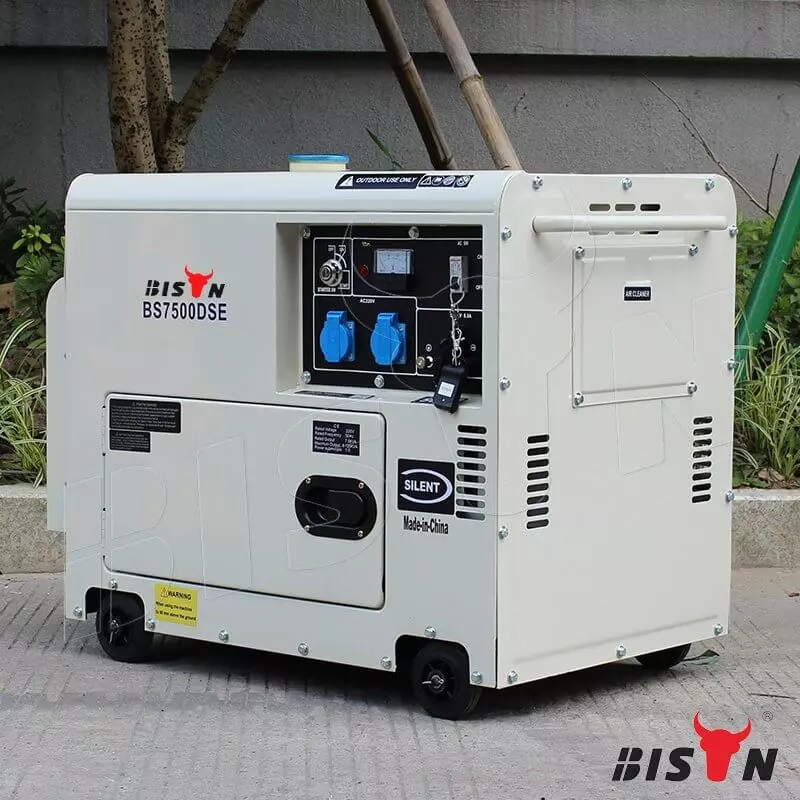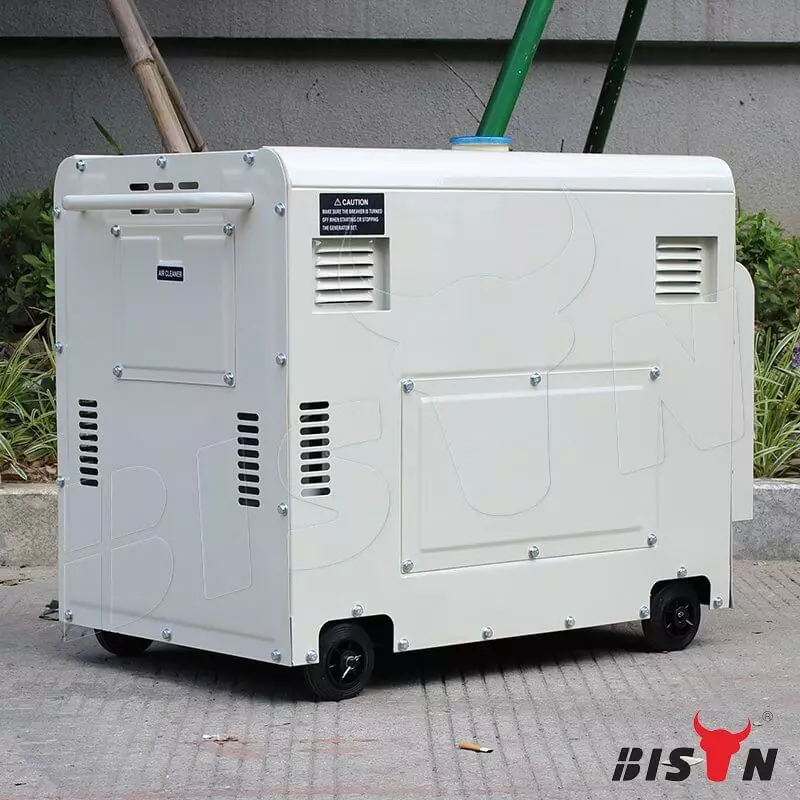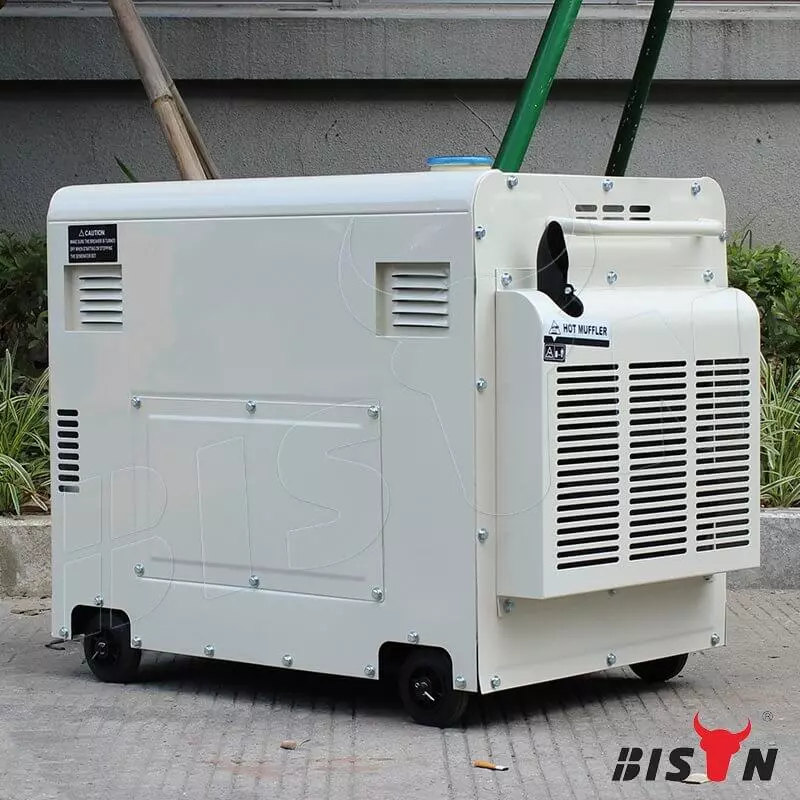 Can a diesel generator power a house?
Yes you can use home backup diesel generators to provide the electricity you need and keep the electrical appliances running. Diesel generators have different power sizes and you can buy them according to the total power in the house.
What diesel generator does the house need?
A good choice is a 3000 rpm single-phase diesel generator for installation in small and medium-sized households. If we want to use it in a large family we should consider buying a diesel generator three-phase with a speed of 1500 rpm.
Generators used for home backup must have the function of automatically starting due to mains failure and must have ATS. When the power grid fails the generator will automatically start and once the voltage and frequency are reached it will be connected to the house.