BISON are thrilled to introduce you to our latest innovation - gasoline engine generator.
Engineered with precision, this generator delivers outstanding performance and reliability. Its compact design makes it an ideal solution for those tight on space, while still providing robust power output. Our gasoline engine generator is appropriate for a variety of applications thanks to its 3.0kw maximum output power.
BISON has worked tirelessly to ensure that this generator is easy to operate. Moreover, BS3500's fuel efficiency is unmatched in the industry, resulting in significant cost savings in the long run. The generator provides you with more than enough power to complete the task with a fuel tank capacity of 15L and a rated output power of 2.8kw.
BISON understand the importance of safety, and our gasoline engine generator is no exception. With its built-in safety features and high-quality components, you can trust that this generator will protect both users and equipment from potential hazards.
This gasoline engine generator is made to manage even the most difficult tasks. Its 210cc displacement enables it to deliver steady power, guaranteeing that you always have the energy you need to finish the work.
In addition to its exceptional performance, our gasoline engine generator boasts a sleek, modern design. It is a product that you can proudly showcase to your customers, knowing that it meets their needs while reflecting the high standards of your business.
Overall, this generator is a top choice for all of your power requirements and is built to withstand the most extreme weather conditions for a very long time. The durability, efficiency, and low maintenance requirements of BISON gasoline engine generator make it a worthwhile investment.
gasoline engine generator specification
| | |
| --- | --- |
| Model | BS3500 |
| Engine Model | BS170F |
| Engine Output | 7.0HP |
| Bore x stroke | 70 x 56mm |
| Displacement | 210cc |
| Compression ratio | 8.5 |
| Rated rotation speed | 3000 / 3600rpm |
| Oil capacity | 15L |
| Rated frequency | 50 / 60hz |
| Rated voltage | 110 / 220v |
| Rated output power | 2.8kw |
| Max output power | 3.0kw |
| Alternator | Aluminum / Copper |
| Starting system | Recoil start(Manual) / Key start(Electric) |
| Fuel tank capacity | 15L |
| Noise level (7m) | 85db |
| Net/Gross weight | 45kg |
| Overall dimension | 605 x 470 x 435mm |
| 20GP | 235set |
| 40HQ | 585set |
gasoline engine generator details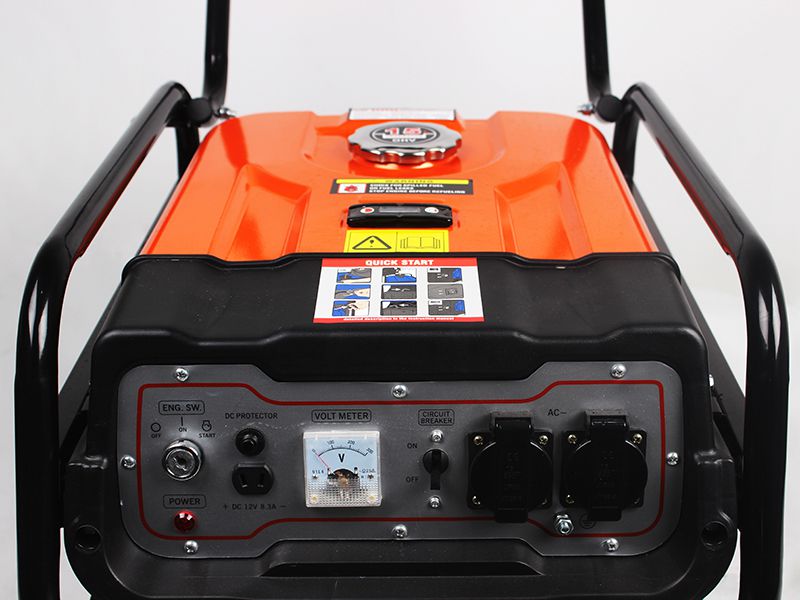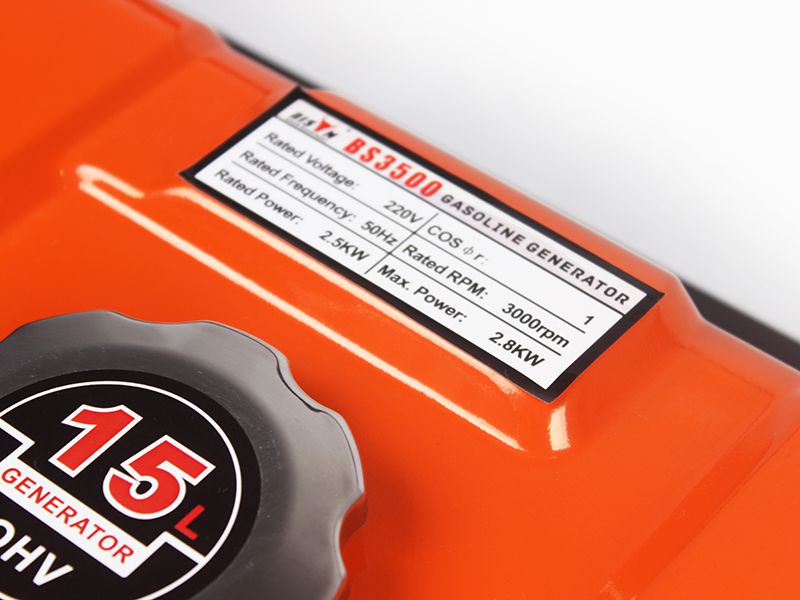 gasoline engine generator application