Inverter generators run on either gas or diesel fuel and are designed to provide clean, stable power to small appliances and electronics. With an inverter generator, you can enjoy the convenience of using your laptop or tablet while camping or at home during a power outage.
If you want a gas generator with no noise, a variable frequency generator is an ideal choice. They are quieter, more fuel efficient, and can run on gas and electricity.Inverter technology can switch between AC and DC power, which enables them to be used in many different applications.
Inverter generators are generally smaller than traditional models, which makes them easier to move, store and transport. making them a good choice for camping or tailgating.
BISON fuel-efficient Inverter generator make them ideal for homeowners who want quiet backup power without messy refueling. Most consumers choose gas-powered inverter generators because they have the largest capacity and the longest run time per tank of gas.
Inverter generators use sine waves instead of square waves to generate electricity. This allows them to operate at higher frequencies than conventional generators without overheating or damaging sensitive electronics such as computers and televisions. Inverters also produce less noise than conventional generators, making them ideal for areas where noise pollution is a concern.
Compared with traditional portable generators, inverter generator units have the following advantages:

Due to the cleaner voltage, there is less distortion.

Due to lower fuel requirements, higher fuel efficiency.

Reduce carbon emissions and make them more environmentally friendly.

Smaller size, lighter weight, easy to transport.

It runs more quietly. Ideal for use in densely populated areas such as residential areas or campgrounds

Fewer parts than conventional models for easier handling
In terms of procurement costs, variable inverter generators are often more expensive than traditional generators in the same power range because their technology is more complex.But this can be offset by its lower operating costs and other benefits
Inverter generators are great for offices, farms and homes that use small amounts of power throughout the day. They can also be used on RVs or boats because they run quietly and efficiently.
fuel-efficient inverter generator specification:

| | |
| --- | --- |
| Model | BS2800i |
| Output Power | 2.0kva~2.3kva |
| Voltage&Frequency | 220V/50Hz |
| Engine Type | 152F |
| Displacement | 100cc |
| Fuel tank | 4.2L |
| Alternator | Copper Wire |
| Start System | Recoil Start / Electric Start |
| Length*width*height(mm) | 510*280*455 |
| Weight(kg) | 22 |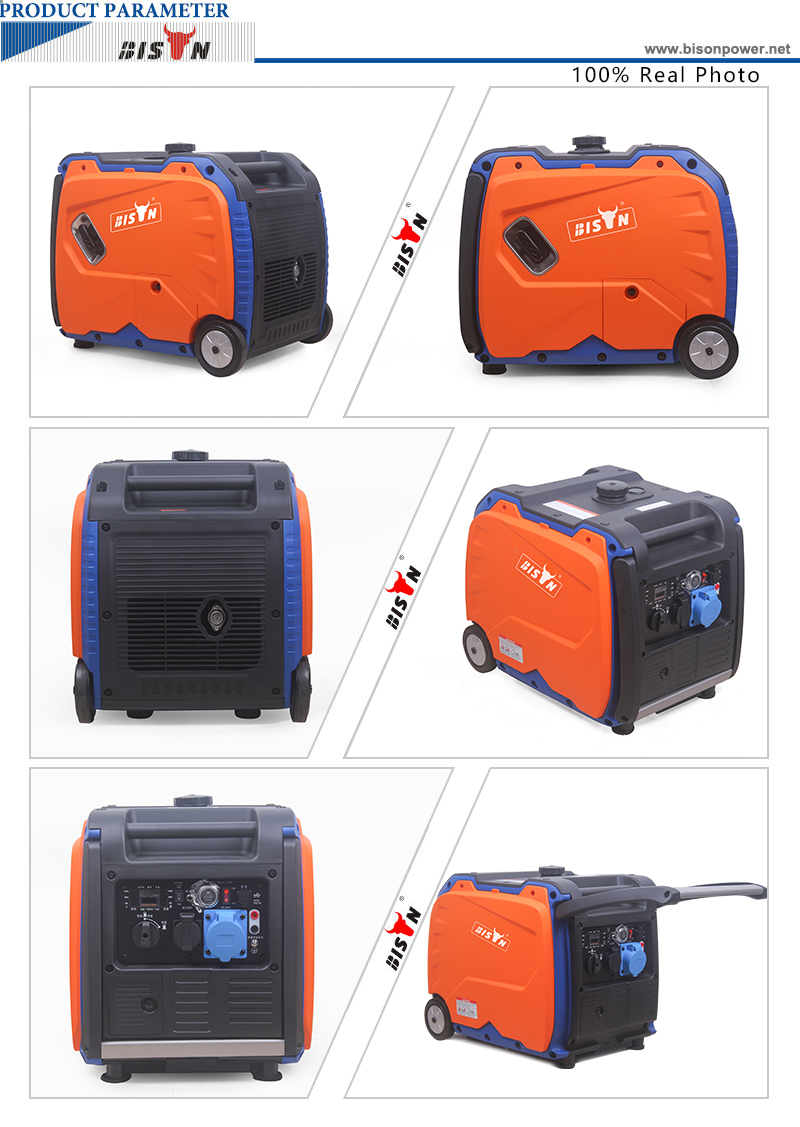 Q: When will you use an inverter generator?
A: In the case of relatively low power requirements and high requirements for quiet operation and portability, inverter generators are usually a popular choice.
In addition to being very suitable for charging your laptop or mobile phone, inverter generators may also be suitable for:
Camping trip

Fishing trip

Outdoor Adventure

Caravan air conditioning

And any other types of activities that require portable, reliable, stable, and quiet power sources.
Q: How much gas does the inverter generator use?
A: Usually a tank of fuel, which may only be 1-2 gallons, will last 8-10 hours. Therefore, running two inverter generators (typically 2,000-4,000 watt power supplies) is usually more efficient than running a larger 5,000+ watt open-frame generator.