BISON understand the importance of manoeuvrability and ease of use for both the seasoned professional and the enthusiastic gardener. Our engineering team took this to heart, working tirelessly to create a product that boasts the perfect balance of power, efficiency, and a lightweight design.
Boasting an impressive fuel tank capacity of 0.6 litres and a recoil starter start method, this trimmer is ready to take on the toughest hedges and shrubs with ease. The astonishing 0.6 kilowatts or 0.8 horsepower that its 22.5cc single-cylinder, 2-stroke, air-cooled gasoline engine can produce is remarkable.
With a maximum cutting capacity of 22mm, you can effortlessly trim even the thickest branches and foliage, leaving a perfectly manicured hedge every time. Plus, with its low-vibration technology, your customers will enjoy a smoother, more enjoyable trimming experience without the stress on their hands and wrists.
This petrol trimmer is going to last for many upcoming years without compromising the quality. Invest in the hedge trimmer today and experience the unparalleled power, precision, and convenience of this exceptional tool.
BISON invite you to be among the select dealers. This lightest petrol hedge trimmer is poised to revolutionize the industry, and we believe it will be a valuable addition to your product line-up.
lightest petrol hedge trimmer specification
| | |
| --- | --- |
| Engine: | 2-stroke air cooled, Single cylinder Gasoline engine |
| Displacement: | 22.5cc |
| Output Power | 0.6kw/0.8Hp |
| Fuel tank capacity | 0.6L |
| Start Method | Recoil starter |
| Ldling Speed | 2800-3200rpm |
| Max Cutting Capacity | 22mm |
lightest petrol hedge trimmer features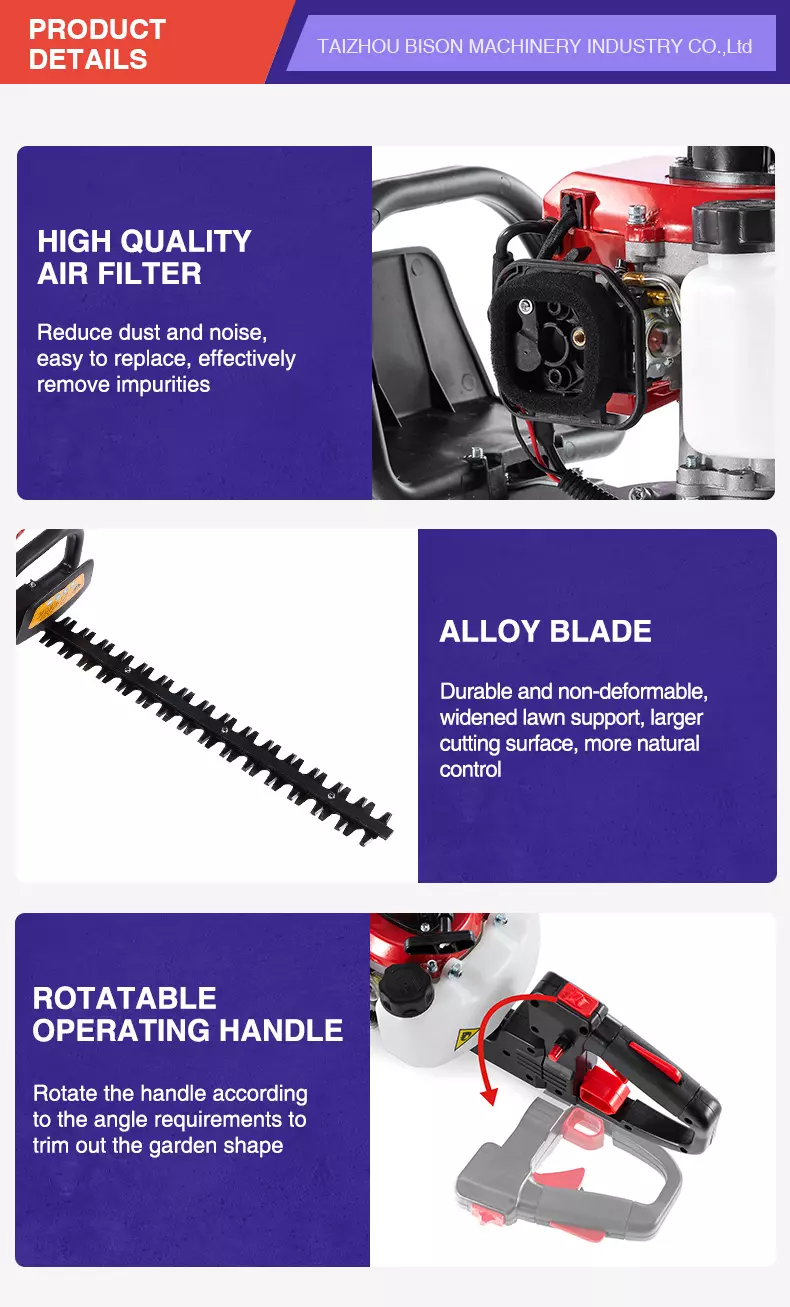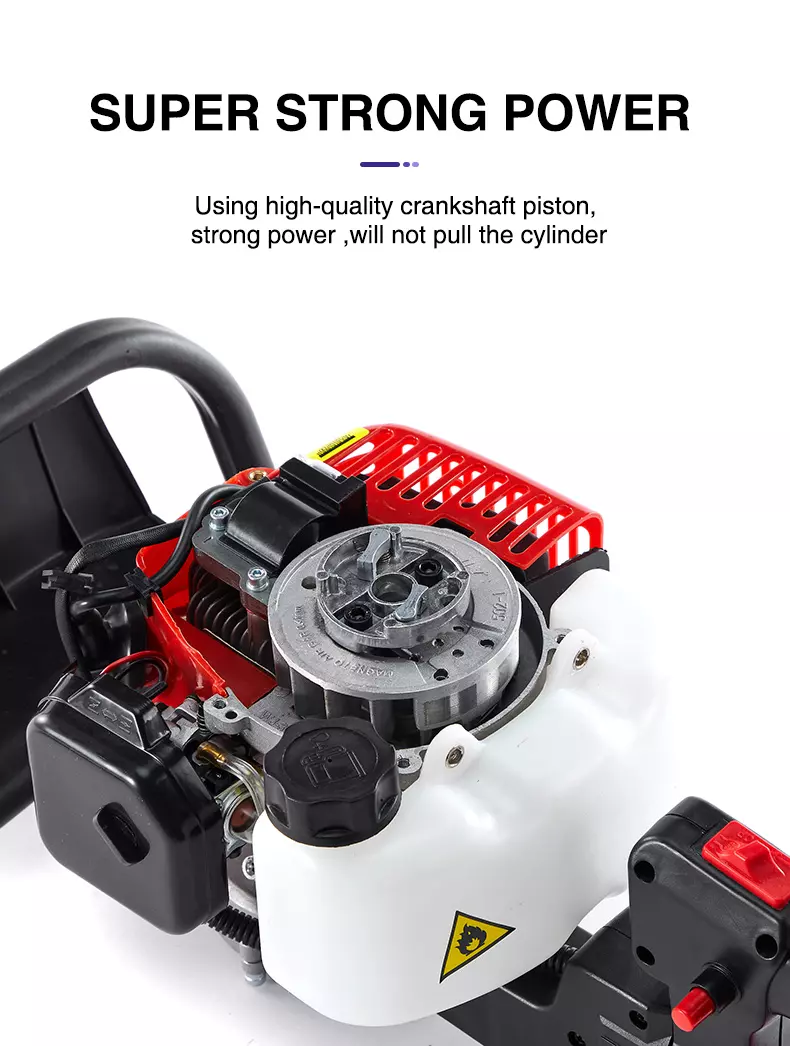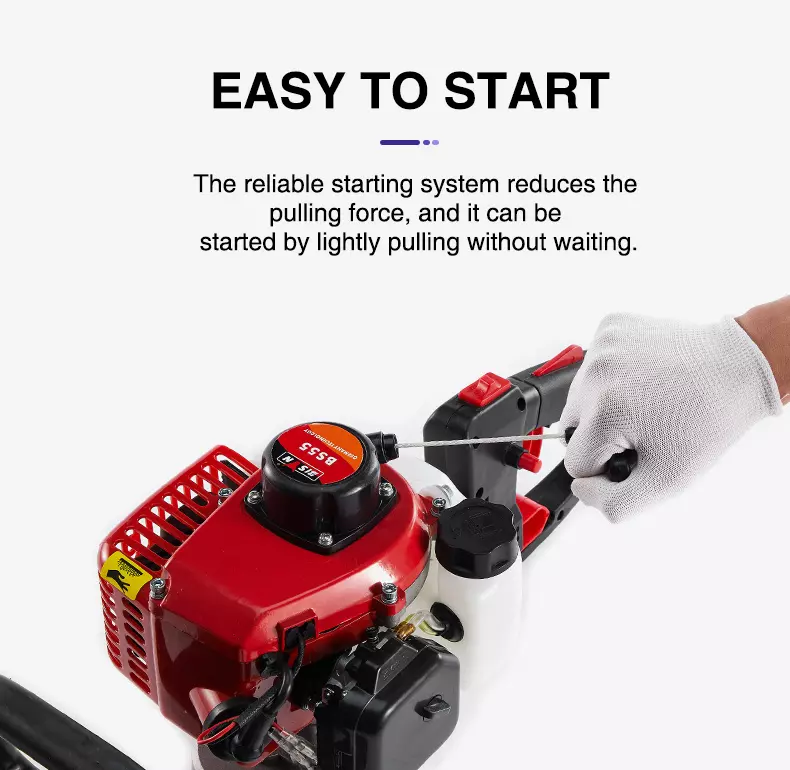 lightest petrol hedge trimmer package