If you need a strong external surface cleaning capability, there is nothing like the highest rated gasoline power washer. From cars and greasy driveways to moldy decks, balconies and aisles, you'll be surprised at how fast you can make them look new with BISON gasoline power washer.
Gasoline power washer is the first choice of contractors and professionals. The main advantages of gasoline washer:
More powerful

More durable

Suitable for work sites and remote areas

No wires required, higher mobility
There are two common starting methods of gasoline power washer, one is recoil start, the other is electric start. It's easy to set up and start the gasoline power washer, no tools are needed.
How to start the gasoline power washer?
Before you want to start cleaning, you need to check the oil level. And put the gasoline power washer on a flat and open ground, away from the building. Then connect your power washer to the faucet with a garden hose. Next, connect the high-pressure hose to the water outlet and select the appropriate nozzle type. With these completed, you are ready to start the gasoline high pressure washer.
Turn on the water and exhaust the air before starting the machine.

Make sure that the fuel valve is open.

Move the choke to the closed position.

Move the throttle to the open position.

Turn the engine switch to the "ON" position.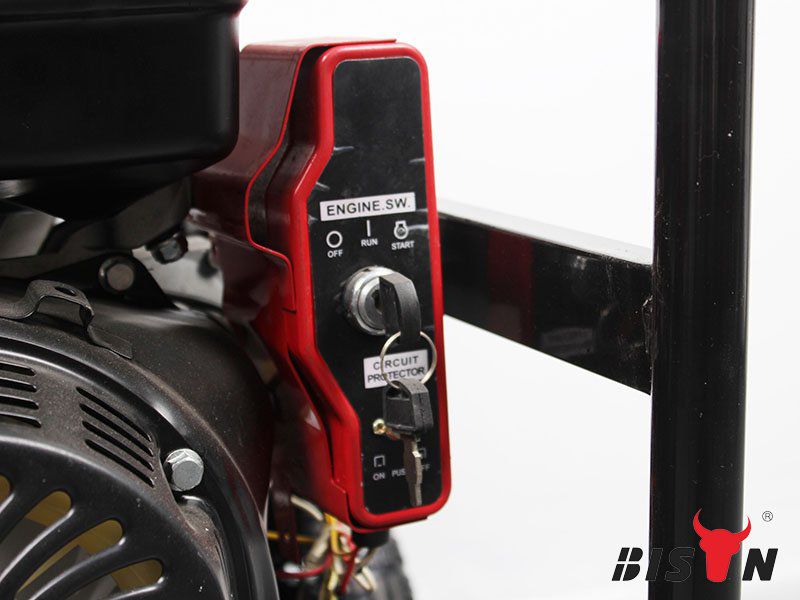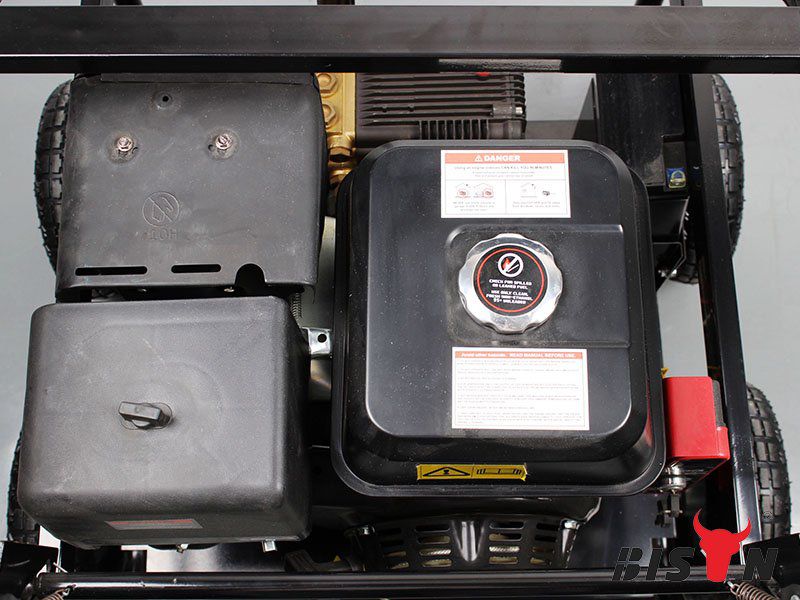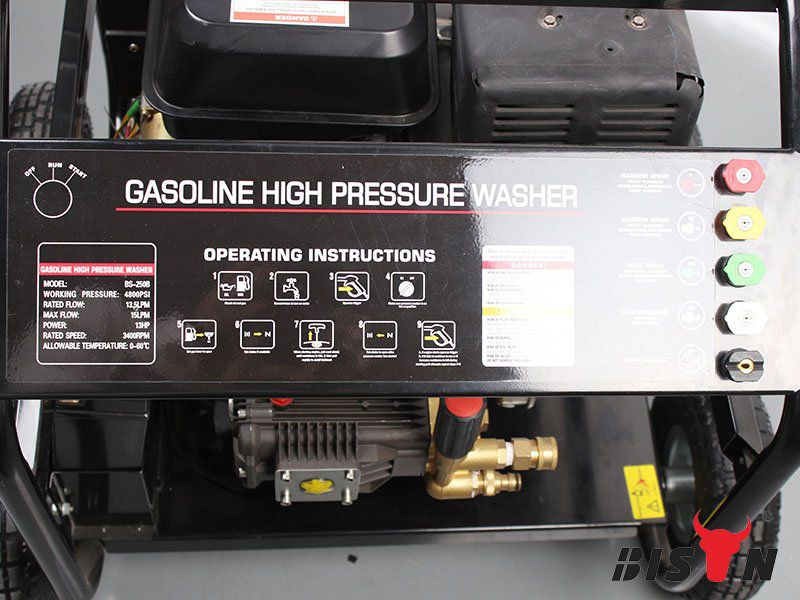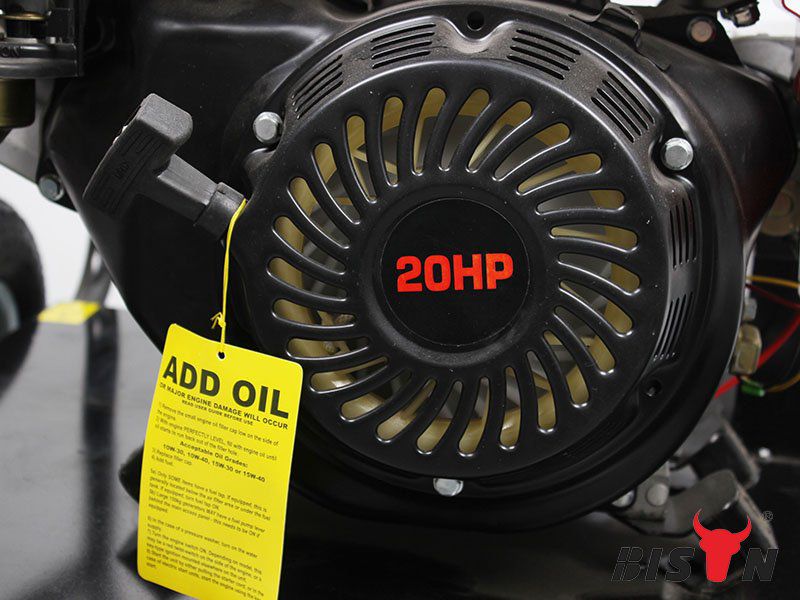 gasoline power washer specification
| | |
| --- | --- |
| Model | BSGE-250B |
| Continuous/Max Bar | 230/250 |
| LPM | 15 |
| Type | 188F 13HP |
| Displacement | 390cc |
| RPM | 3000/3600 |
| Type | BS-PG250 |
| Lance | G01 |
| Nozzle | 5 nozzles |
| Hose | H04 Length: 10M |
| Quick connecter | 2.0M |
| Gross Weight | 71kg |
| Dimens | 770*530*600 |
How long do gas pressure washers last?
Less Durable. When it comes to durability, gas pressure washers trump electric pressure washers. Gas-powered units can last for ten years, easy. Electric pressure washers, on the other hand, tend to only last 3 to 5 years, depending on the maintenance.
Do you turn water on before starting pressure washer?
Turn on the water. The pressure washer and hose will fill with water, so it is important to purge the system of excess air before starting the unit.