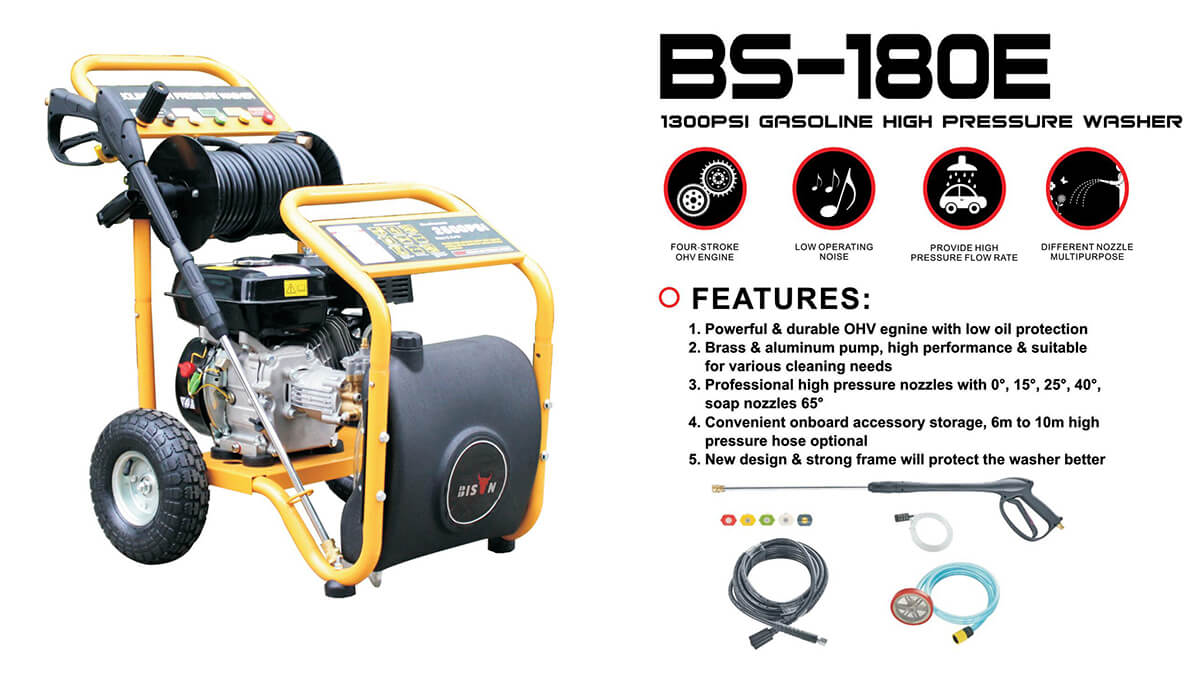 Introducing the electric start gasoline pressure washer which is the perfect solution for those tough cleaning jobs. With an impressive engine output of 6.5HP, this pressure washer is a powerful and efficient tool for removing stubborn dirt and grime from any surface.
Manufactured with an air-cooled, single-cylinder, four-stroke engine, this pressure washer is designed to withstand the toughest of cleaning challenges. The electric start feature ensures quick and easy start-up, without the hassle of manual recoil starting.
We understand the importance of reliability. That's why we built this washer with a durable frame and high-quality components. With a gross weight of 40kg, making BS180E ideal for both residential and commercial use.
This pressure washer can clean effectively and efficiently thanks to its maximum pressure of 180 Bar / 2600 Psi. Water is delivered at the ideal pace for the task at hand thanks to the flow rate of 9 Lpm/2.4 Gpm.
Electric start pressure washer will speed up and simplify the cleaning process whether it be for your patio, car, or driveway. It is made to resist the roughest conditions and is extremely safe to operate because a team of experts tests each generator unit in the factory before it leaves.
Backed by our commitment to excellence, you can trust Electric Start Gasoline Pressure Washers to meet and exceed customer expectations.
Don't miss this opportunity to expand your product line with a truly innovative and easy-to-us electric start petrol pressure washer.
electric start gasoline pressure washer specification
| | |
| --- | --- |
| model | BS180E |
| Engine Model | BS168F-1 |
| Engine Output | 6.5HP |
| Type | Air Cooled, Single Cylinder, 4 Stroke |
| Rated rotation speed | 3000/3600rpm |
| Max pressure | 180 Bar / 2600 Psi |
| Flow rate | 9 Lpm / 2.4 Gpm |
| Starting system | Recoil start |
| Gross weight | 40 kg |
| Overall dimension | 830 x 440 x 580mm |
BS180E Real photo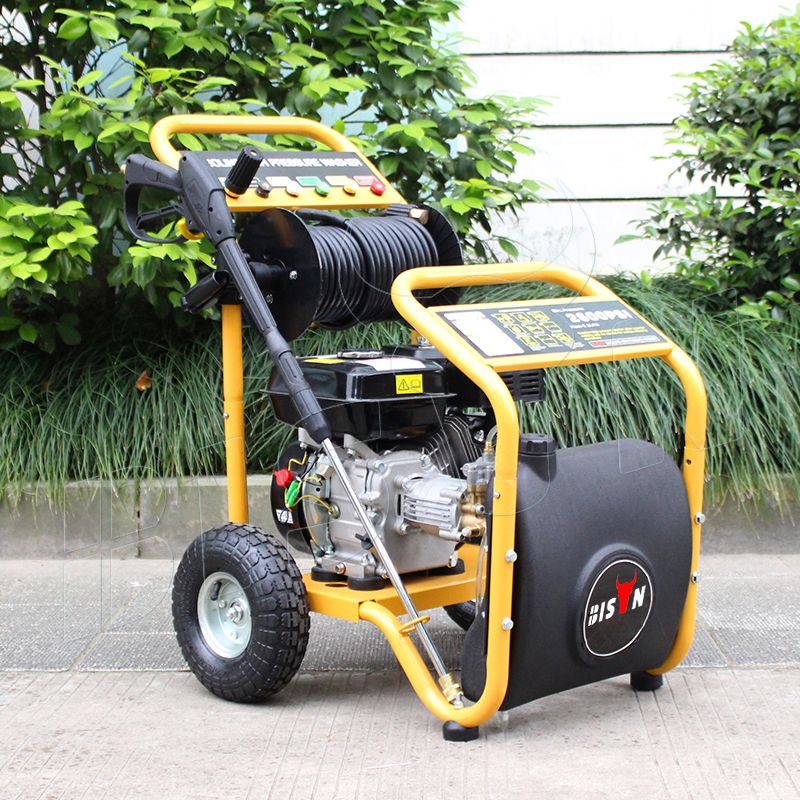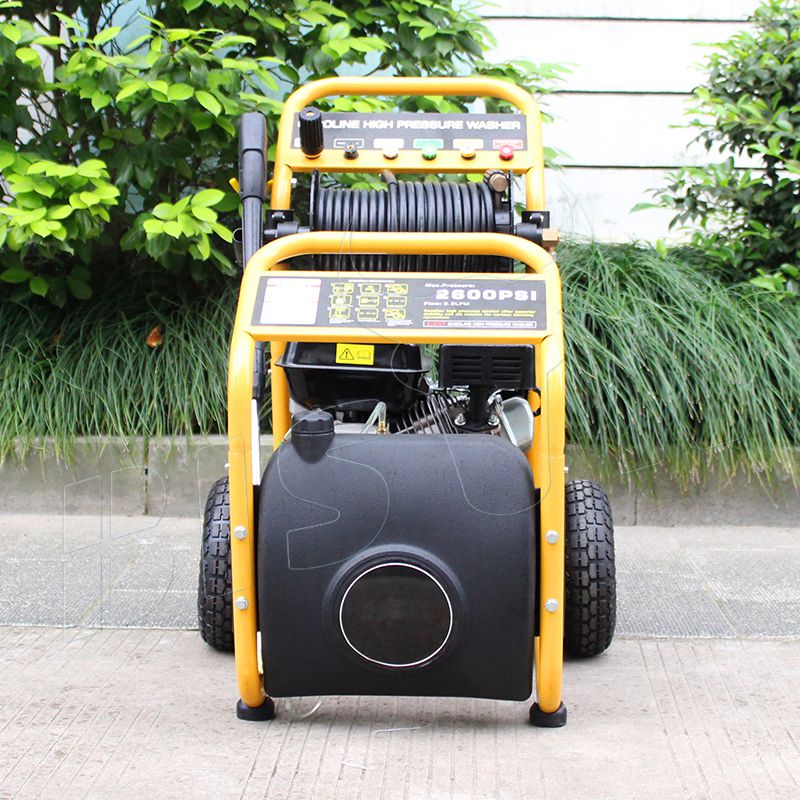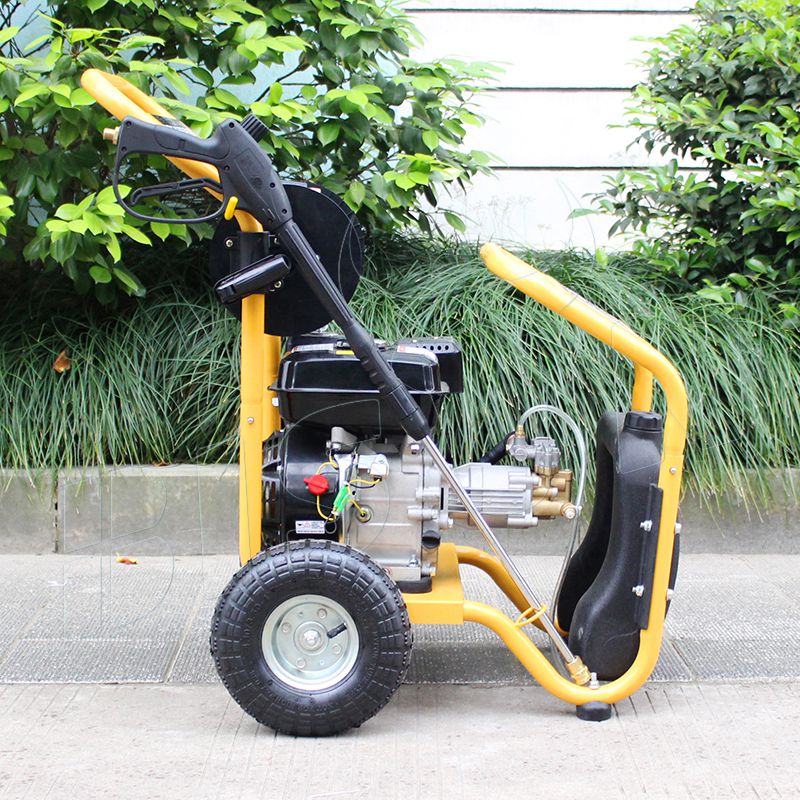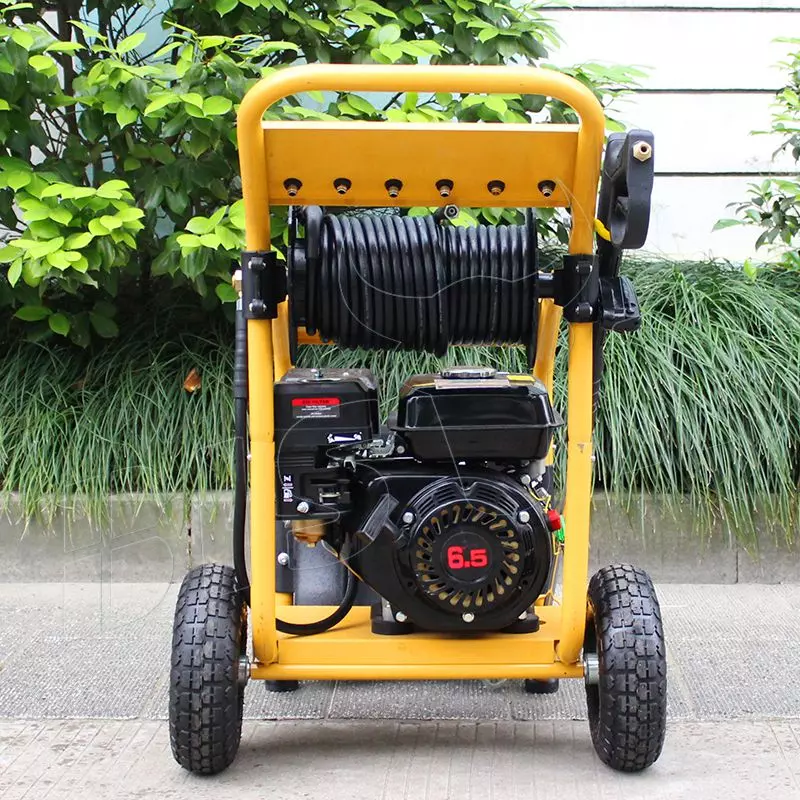 electric start gasoline pressure washer details