This gasoline powered water pump can quickly transport clean water. This pump is equipped with a powerful and reliable BS168F-1 engine, which features a single cylinder, air-cooled, 4-stroke design, and a displacement of 196 cc. With a rated power of 4.7 kW and a maximum power of 5.2 kW, this pump can handle demanding tasks with ease.
It has a 40 mm (1.5 inch) inlet and outlet, and it can pump water up to 55 meters in height with a suction height of 6 meters.

The engine is equipped with a T.C.I ignition system and has a compression ratio of 8.5, which helps to deliver reliable and consistent performance. The fuel tank capacity of 3.6 litres provides ample fuel for extended use, making it ideal for outdoor and industrial applications.

BISON can provide you with gasoline water pumps and all the essentials, including pipes, fittings and pump accessories
At the factory this water pump undergoes strict quality control procedures to ensure that it meets the highest standards of performance and durability. The pump is made with quality materials and advanced manufacturing techniques, which ensure that it can handle tough conditions and provide reliable performance for years to come.

This powered pump is an ideal solution for a wide range of applications that require a powerful, reliable, and efficient pump. With its powerful engine, large fuel tank capacity, and high-performance features, it is the perfect choice for anyone who needs a pump that can handle demanding tasks with ease.

Gasoline-powered water pump advantages:
Extend the life of the engine-the low fuel alarm will stop the engine when the oil is low to avoid damage to the engine.

Low vibration and low noise are installed in a protective tubular steel frame that is easy to carry. These devices have 3 anti-vibration installation points.

The BISON engine on the pump makes it very suitable for use in power outages and remote construction sites.
Gasoline powered water pump specification
| | |
| --- | --- |
| Model | BS15H |
| Inlet/Ourlet(mm) | 40 (1.5 inch) |
| Pump Lift (m) | 55 |
| Suction Height (m) | 6 |
| Flux (m3/h) | 35 |
| Impeller | Single |
| Engine Model | BS168F-1 |
| Engine Type | Single Cylinder, Air Cooled, 4-Stroke |
| Displacement(cc) | 196 |
| Rated power(kw) | 4.7 |
| Max power(kw) | 5.2 |
| Rated speed(RPM) | 3000/3600 |
| Bore x Stroke(mm) | 68*54 |
| Compression Ratio | 8.5 |
| Ignition System | T.C.I |
| Fuei Tank Capacity(L) | 3.6 |
| Dimensions(mm) | 488*390*408 |
| G.W(KG) | 26 |
| 20FT Quantity Set | 385 |
| 40'HQ Quantity Set | 900 |
Gasoline powered water pump details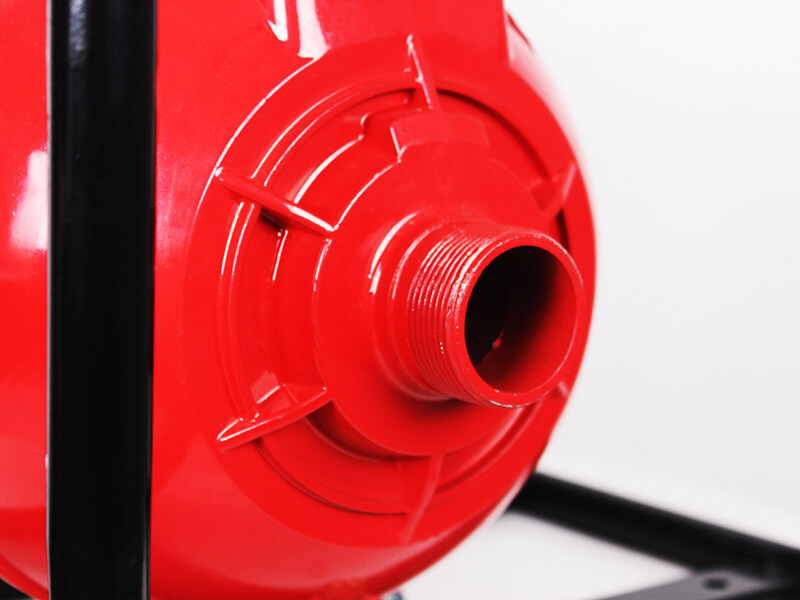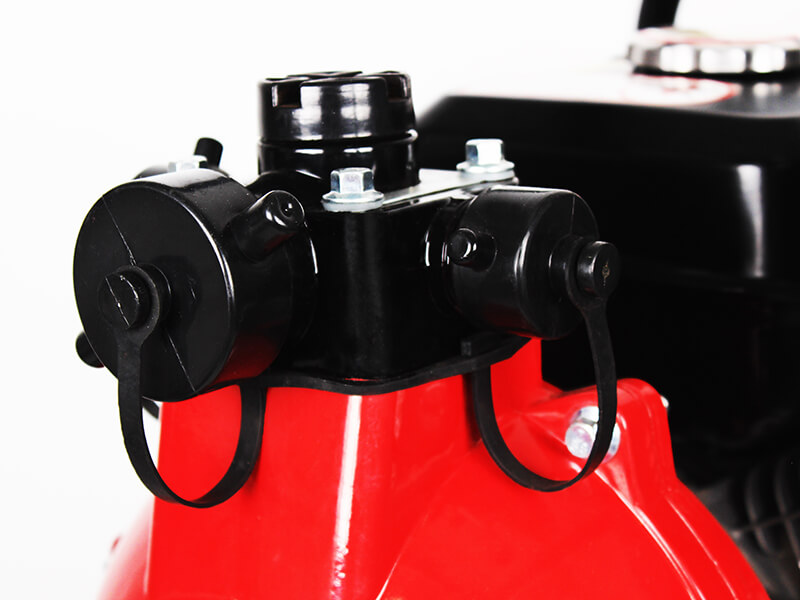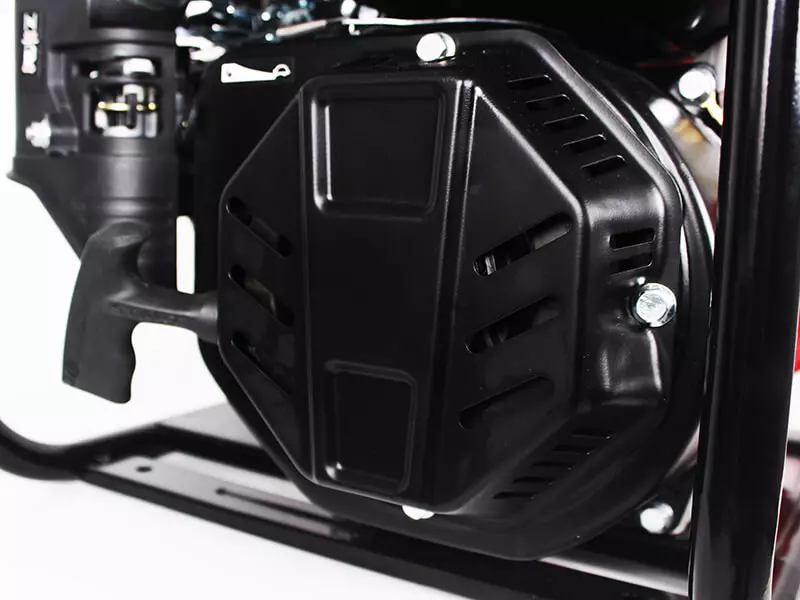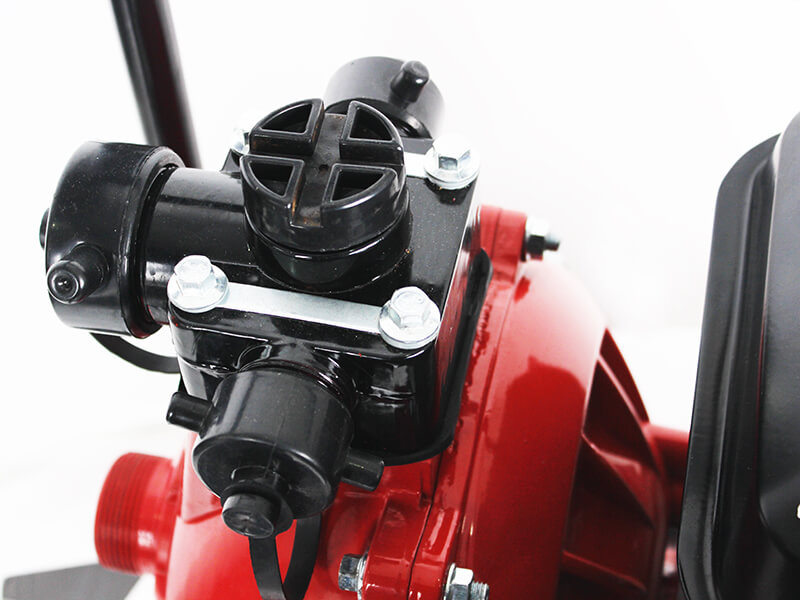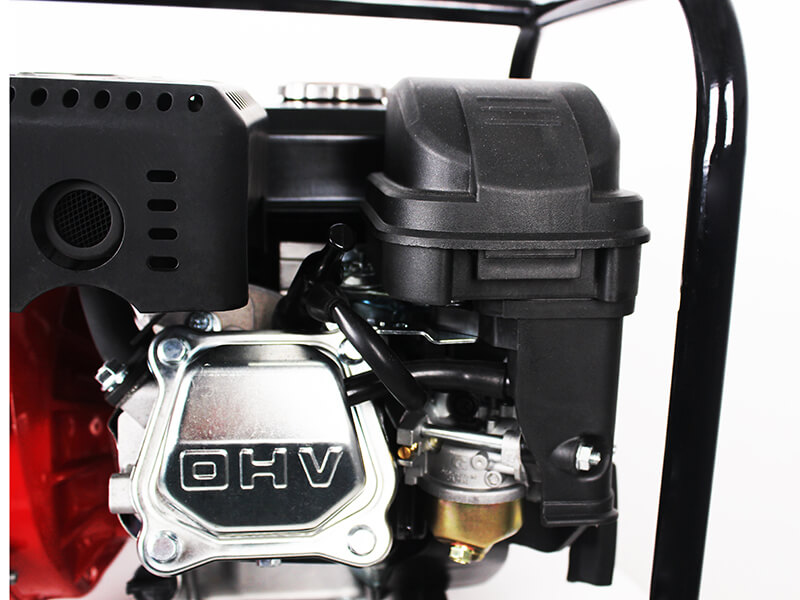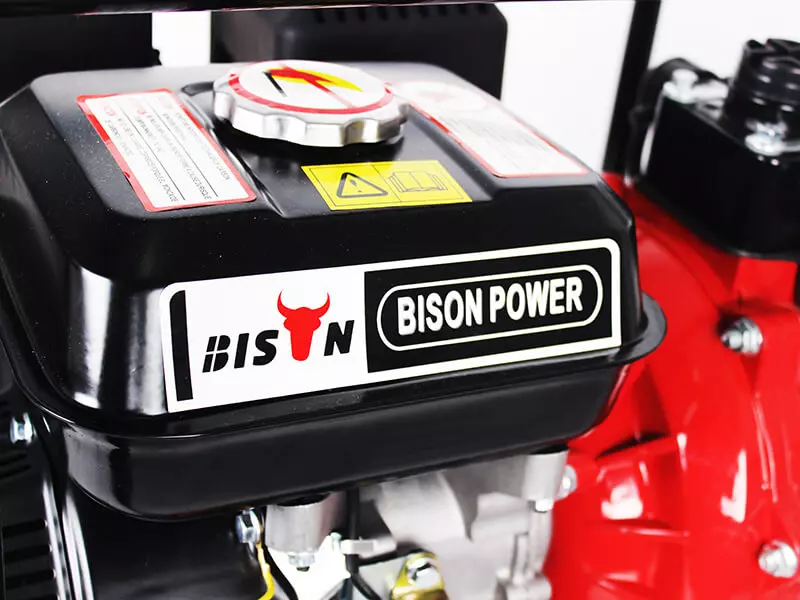 Can you run a gasoline water pump without water?
Before the gasoline water pump starts, if it is not filled with water, the impeller can only drive the air to rotate. Due to the small mass of air per unit volume, the air in the pump and the drain line cannot be discharged. A vacuum cannot be formed in the pump, and water cannot be sucked up.
How do gasoline pumps work?
Slanted blades on the rotating impeller push the water the way the blades on an electric fan push air. A suction pump moves the gas using the principle of unequal pressure. A pipe is inserted in the water. A motor above the fluid level removes enough air from the pipe to decrease the air pressure above the gasoline.