An open frame generator is the most popular type of portable generator because it provides the most flexibility with regard to installation locations. These generators can also be used as backup power sources during emergencies, which makes them an excellent choice for homeowners.
As an emergency power source, open diesel generators can help quickly solve power outages. The lightweight 4 wheels are the best choice for outdoor work. These units can be easily transported, are relatively small and lightweight, and can produce power for your home or business in the event of a power outage.
Diesel generators are portable fuel-powered generators that can be used to power commercial and industrial applications. Popular with homeowners and businesses because they are relatively affordable, easy to maintain, and widely available from many manufacturers. Diesel generators can also provide reliable backup power in the event of an emergency or natural disaster.
As an alternative to gasoline-powered generators, there are many advantages to using a diesel generator. Diesel is more efficient, so you get more power for your money. Diesel engines are also more durable and last longer than gas models. But just because the engine is a diesel doesn't mean that you can't find portable units that are small and lightweight enough to move around easily.
Open diesel generators are usually quieter than other types of generators because they don't run on gasoline or natural gas.

Powerful alternator


Fuel-efficient and durable

Stable performance

Efficient power

100% copper winding

Low oil warning system

Low oil level operation will greatly increase the chance of damage. Once the oil level is low, an alarm will be activated and the engine will be started as soon as possible.

Full operation without filling

Practical 12.5 liter fuel tank, allowing the generator to work for a long time, fuel consumption can be as low as 1.0-1.5 liters/hour, running all night

Automatic voltage regulation system
open frame diesel generator specification:
Model
DG2500E A/B
DG6000E A/B
DG8000E A/B
DG9000E A/B
Max.output (KW)
2
2.2
5
5.5
6.5
7
7
7.5
Rated output (KW)
1.8
2
4.6
5
6
6.5
6.5
7
Rated AC Voltage (V)
120, 220, 230, 240, 120/240, 220/380, 230/400, 240/415
Frequency (HZ)
50
60
50
60
50
60
50
60
Engine Speed (R.P.M)
3000
3600
3000
3600
3000
3600
3000
3600
Power Factor
1
DC output (VIA)
12V/8.3A
Phase
Single phase or Three phase
Alternator Type
Self-excited,2-pole, Single alternator
Starting System
Recoil/Electric start
Noise Level (dB at 7m)
80-85dB
Fuel Tank Capacity (L)
12.5
Continuous Work (hr)
17
14.5
7.7
7.1
5.9
5.5
5.7
5.3
Engine Model
173F
186FA
1 92FD
195F
Engine Type
Single-cylinder, vertical,4-stroke air-cooled diesel engine
displacement (cc)
246
418
498
531
Bore * Stroke (mm)
73x59
86x72
92x75
95x75
Fuel Consumption rate (g/kwh)
≤295
≤280
≤280
≤280
Fuel Type
0# or -10# light diesel oil
Lubrication Oil Volume (L)
0.75
1.65
1.65
1.65
Combustion System
Direct Injection
Standard Features
Voltmeter, AC Output Socket, AC Circuit Breaker, Oil Alert
Optional
Four Sides Wheels, Digital Meter, ATS, Remote Control
Net Weight (kgs)
A:62 B:70
A:100 B:108
A:110 B:118
A:117 B:122
Gross Weight (kgs)
A:65 B:73
A:110 B:118
A:113 B:121
A:119 B:124
20FT loading pcs
123
105
102
102
40HQ loading pcs
332
288
280
280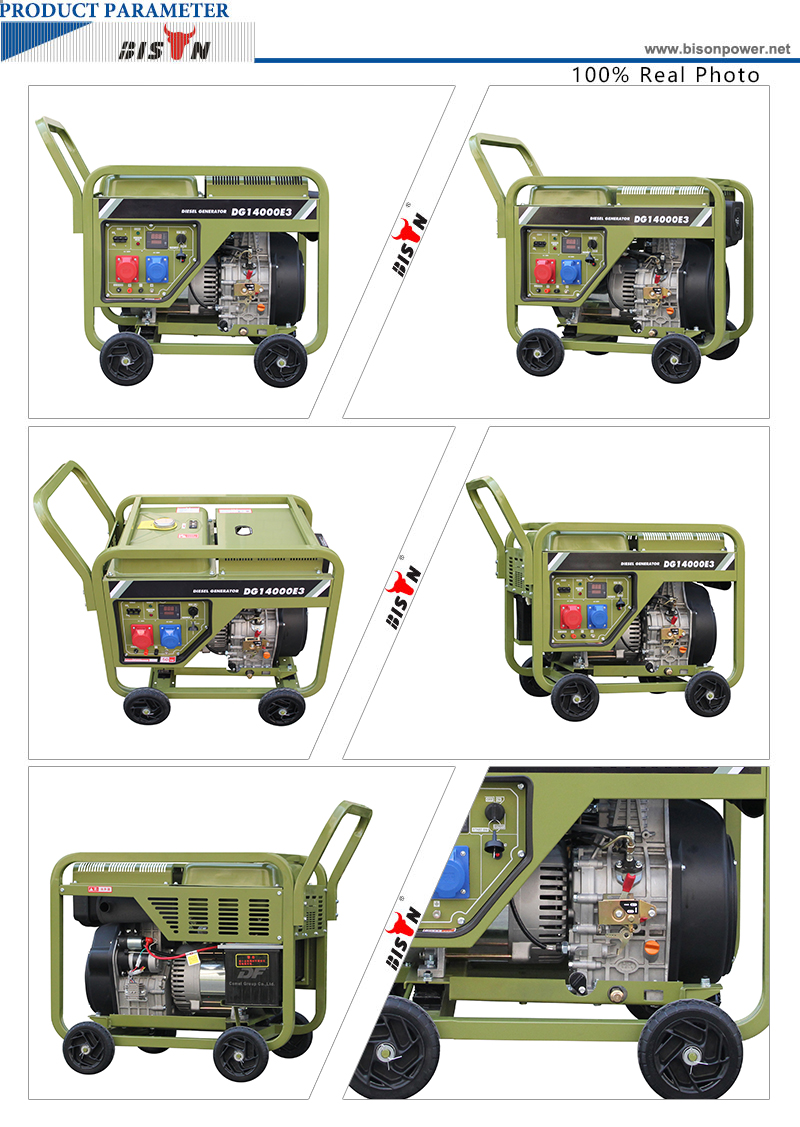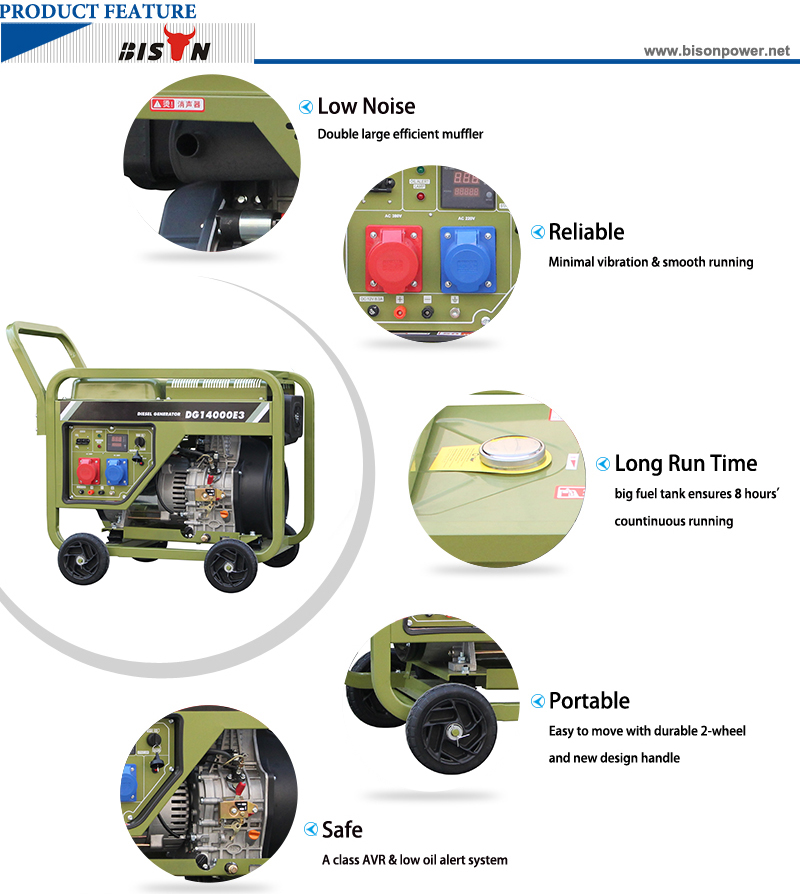 Q: What is an open diesel generator?
A: pen Diesel generator. This diesel generator is equipped with oil protection. This prevents damage to the engine. If the oil level is too low, the engine will automatically shut down. Also, the red light on the control panel is flashing.
Q: Diesel VS Gasoline Generators
A: Diesel generators are more expensive than gasoline-powered generators but they last longer and have more power. They are also quieter than gasoline-powered generators which makes them ideal for residential use as well as commercial use. Diesel generators run off on diesel fuel instead of gasoline and they produce cleaner emissions than gas-powered models making them ideal for indoor use in homes with sensitive respiratory systems like asthma or allergies.