In industry, 4.5 kilowatts is usually referred to as "rated power" and the advertised unit is watts or kilowatts (kW). Not just 4.5kW gasoline generators, BISON's output ranges from less than 1KW for the smallest portable generator to 15kW for the largest industrial generator. Knowing the power rating of a generator can help your customers choose the right size generator for a particular electrical load, such as power tools, household appliances, or recreational equipment.
Because all gasoline or diesel generators burn fossil fuels and produce carbon monoxide. Therefore, the portable 4.5kw gasoline generator must always be fully ventilated during operation. Unless the garage can be fully opened for ventilation, it is not safe to run the generator indoors or even in the garage. Think of it this way: If a space is not suitable for running a gas lawnmower, it is also unsafe for a gasoline generator.
BISON 4.5kw gasoline generator features
BS5500 provides higher power and fuel efficiency in a quiet, portable generator.

The running time of a full tank at a quarter of the rated load is up to 15.2 hours.

Optional wireless remote control to start and stop the generator up to 66 feet away.

Optional electric start, easy to turn the key to start.

Low oil warning system, if the oil level drops, the engine is automatically shut down to protect the engine. Minimize downtime and improve long-term durability.

Power meter, an easy-to-read meter indicating the power being used and the power available.

A chronograph displays the accumulated running time to indicate maintenance or refueling intervals.

Fuel gauge for easy monitoring of fuel level.

Sturdy wheel kit with folding lock handle for easy transportation and safety.

Ground fault circuit interruption (GFCI) detects ground leakage to reduce the risk of electric shock.
BISON 4.5kw gasoline generator specification
| | |
| --- | --- |
| Model | BS5500 |
| Max.A.C.output | 4.5kw |
| Rated.A.C.output | 4.0kw |
| Engine Model | BS188F |
| Model | 13.0HP |
| Igniting System | CDI |
| Starting System | Recoil/Electric start |
| Displacement | 389cc |
| Fuel tank capacity | 25L |
| Continuous operating time | 13h |
| A.C.frequency | 50/60Hz |
| Rated Voltage | 110/220V |
| Packing Dimension(mm) | 710*530*550 |
| Net weight | 80kg |
| 20FT Quantity | 136 |
| 40'HQ Quantity Set | 292 |
4.5kw gasoline generator details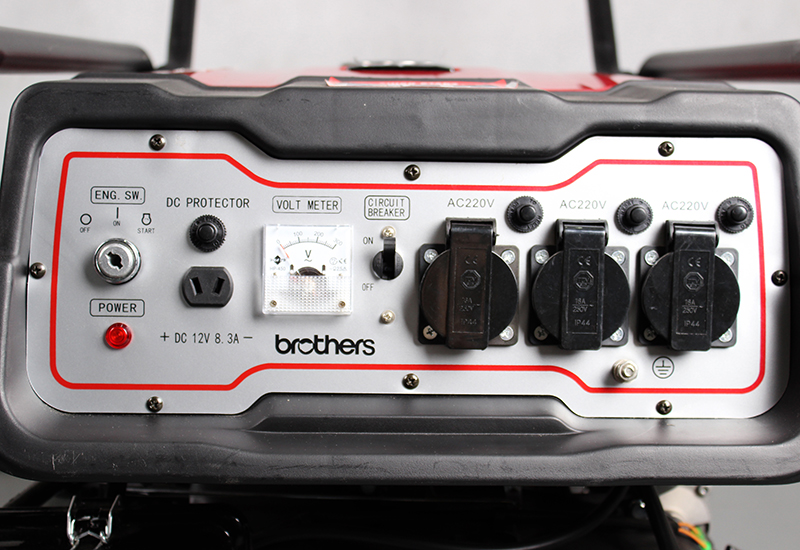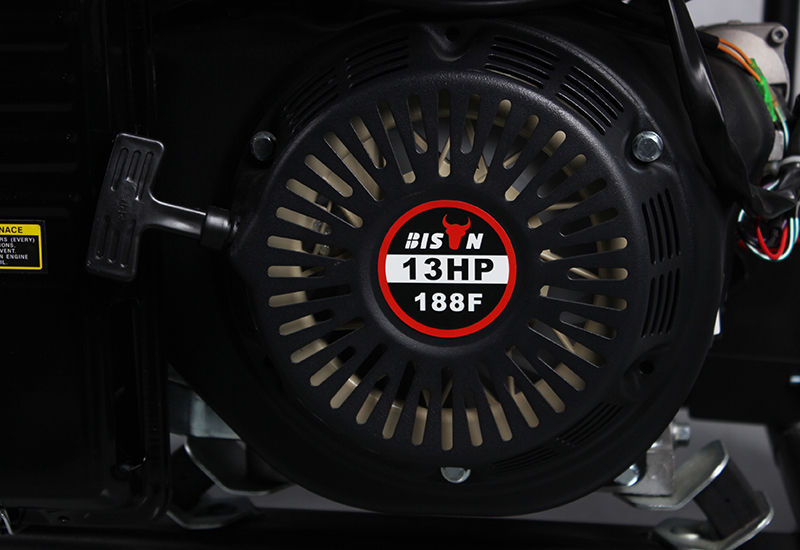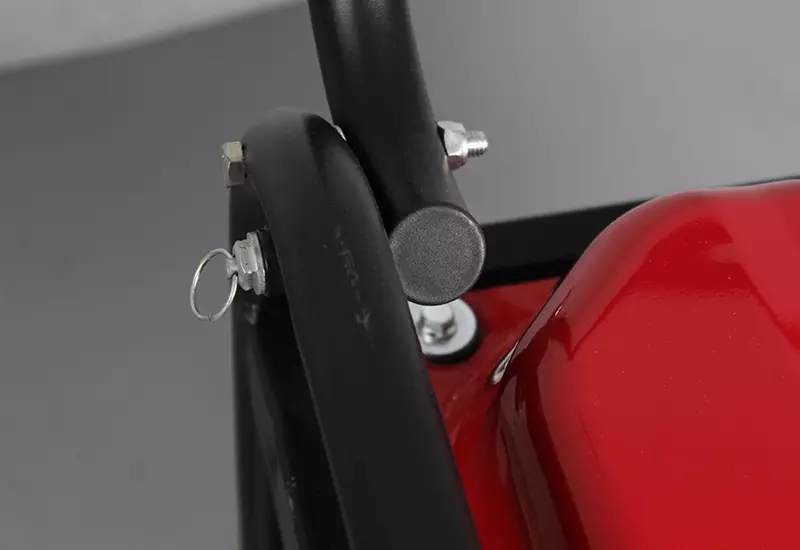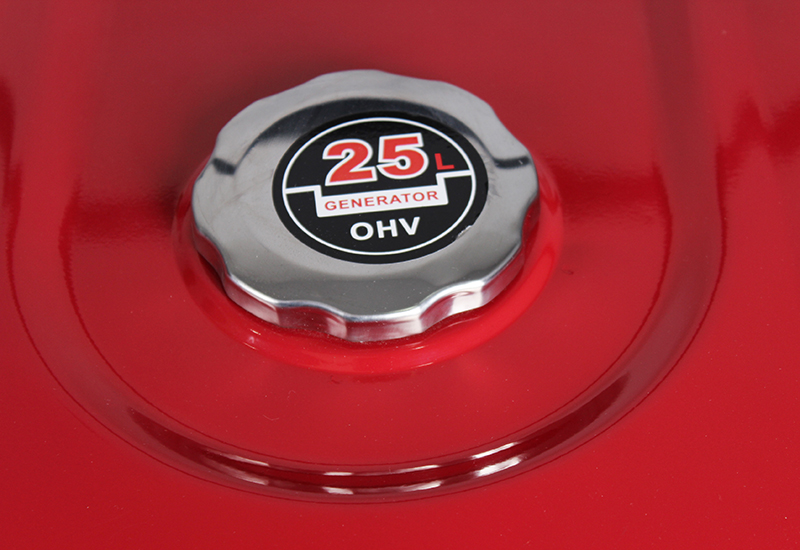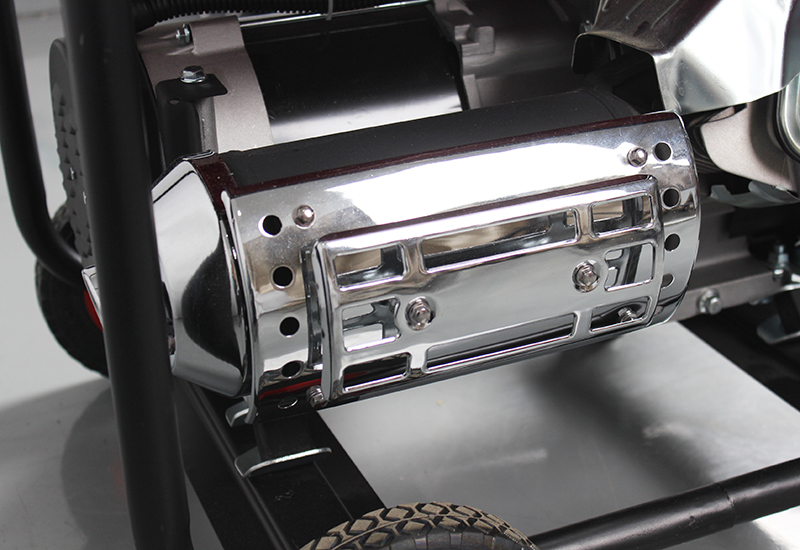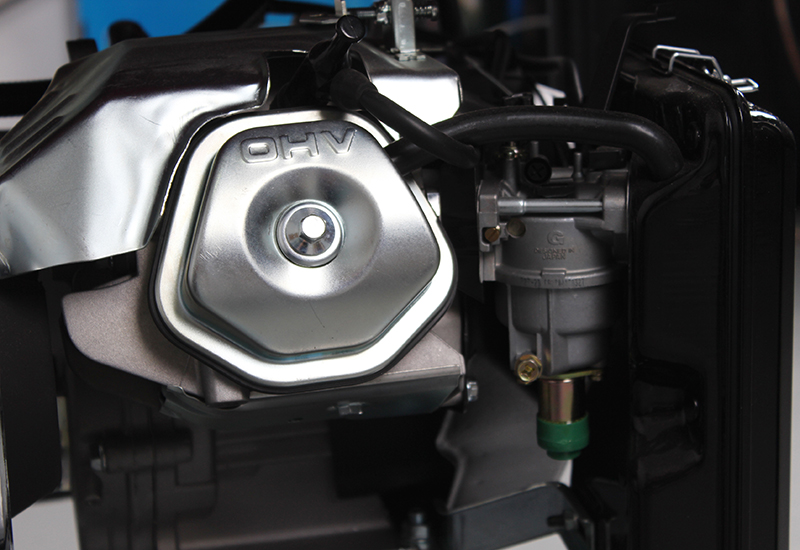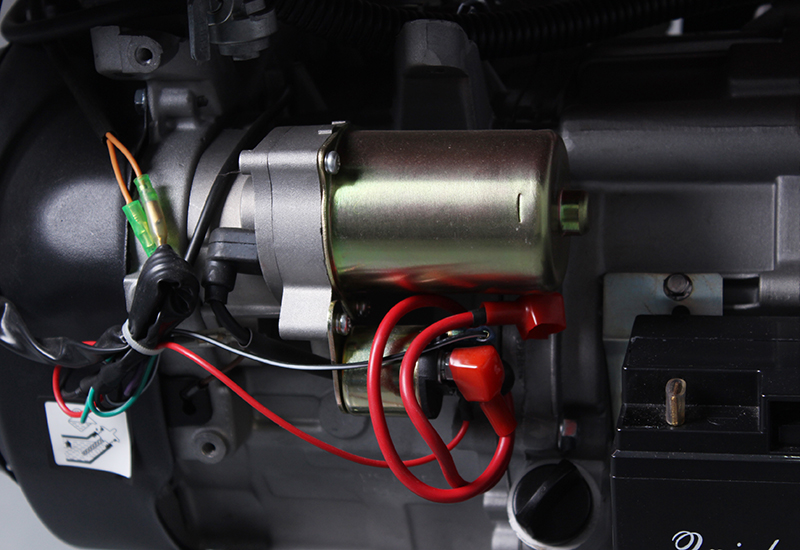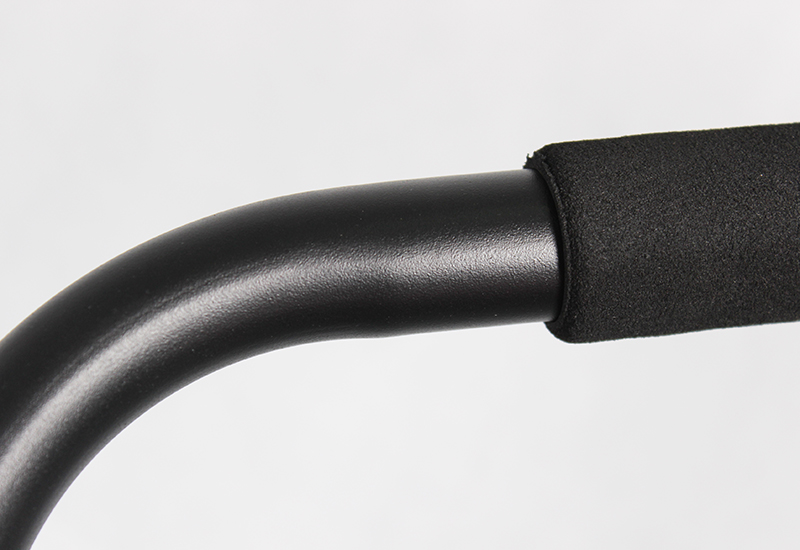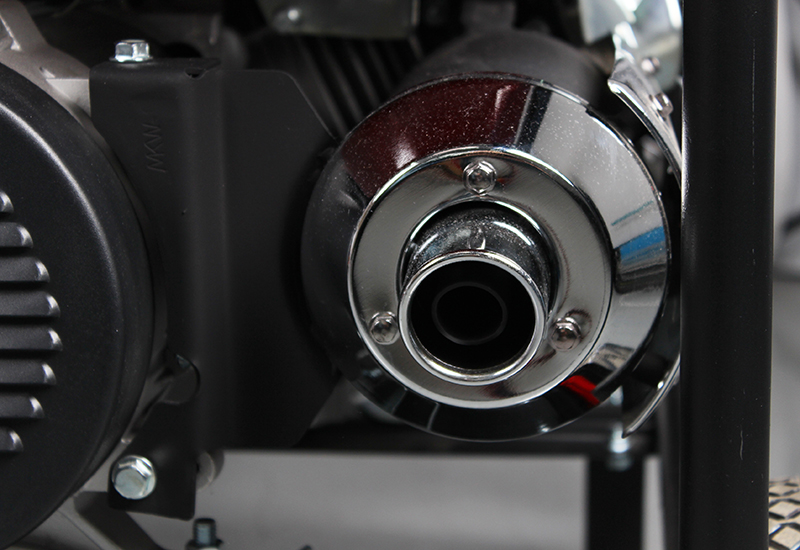 Q: What is a gasoline generator?
A: A gas generator is a device for generating gas. A gas generator may create gas by a chemical reaction or from a solid or liquid source, when storing a pressurized gas is undesirable or impractical. The term often refers to a device that uses a rocket propellant to generate large quantities of gas.
Q: Are gas generators efficient?
A: Natural gas generators are more efficient and cost-effective than other generators running on fossil fuels. According to the U.S. Energy Information Administration, natural gas generators accounted for 43% of the U.S. electricity generation capacity in 2019.
Q: Do you have to turn off your main breaker when using a generator?
A: You typically will need to turn the circuit breaker off and turn the fuel valve on before starting it up. Give the machine a few minutes to warm up, then flip the circuit breaker on. Use long, heavy-duty extension cords made for outdoor use to connect appliances to the generator one by one so as not to overload it.