Modern leisure inverter generator series (commonly known as suitcase generator) is an ideal power solution for caravans, RVs and camping enthusiasts. BISON gasoline inverter generators are compact, portable, affordable and quiet, with power ranging from 1kW to 6kw.
For this gasoline power inverter generator,the power output is considerable 3100 watts of operating power and 3300 watts of surge power. This power output is clean, that is, it is safe to connect your sensitive devices, such as an SLR camera or laptop.
Portability is the advantage of BISON gasoline inverter generator, which can be easily transported to campsites. Noise is not a problem. The operating sound of the BISON gasoline inverter generator is about 56 decibels, which is quieter than normal conversation.
BISON gasoline inverter generator can run for quite a long time, up to 8 hours, at a quarter load. Customers will be surprised to know that it has such a long-running time and impressive power with a small fuel tank of the only 7L.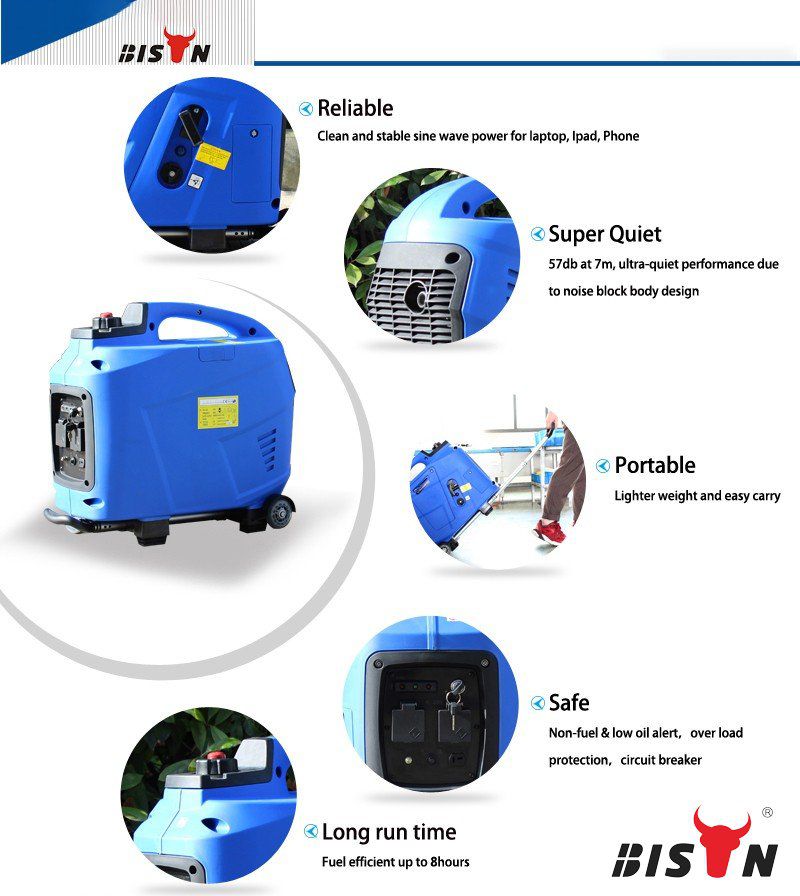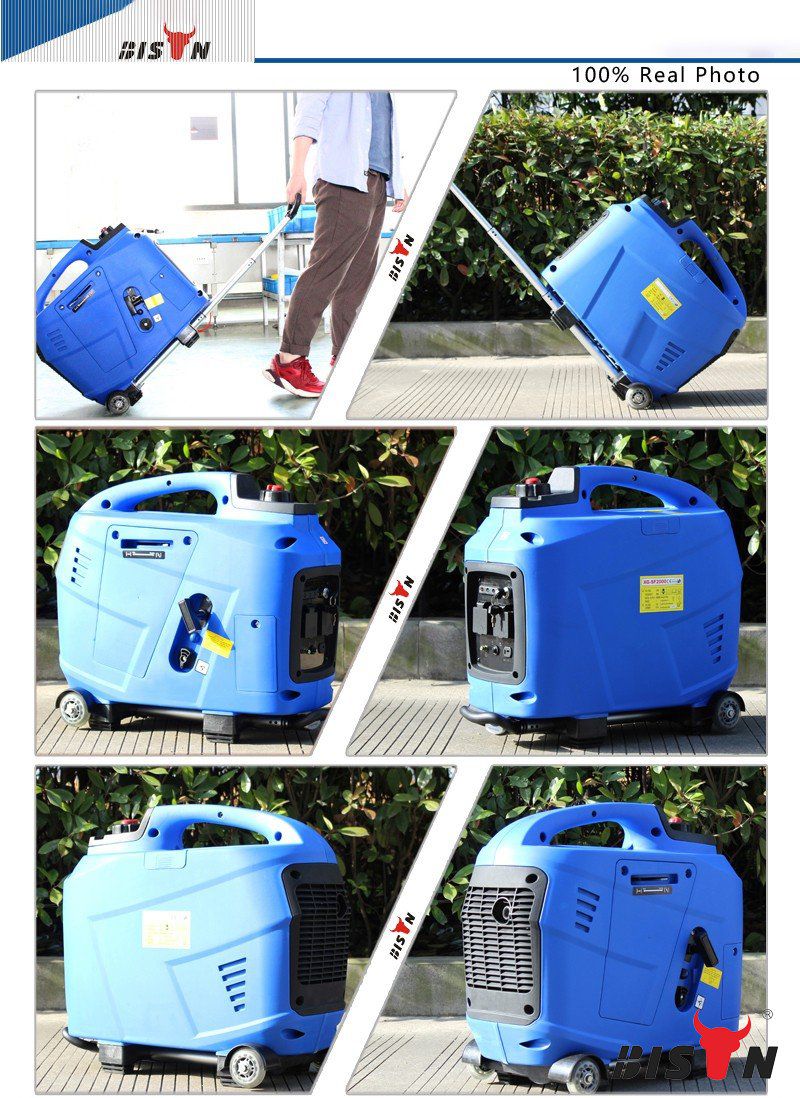 gasoline inverter generator specification
| | |
| --- | --- |
| Model | BS3600 |
| Rated voltage | 100V/110V/120V/220V/230V/240V |
| Frequency | 50Hz/60Hz |
| D. C. Output | 12V 8.3A |
| How Many Output | 120V:2 230V:2(only 1 if with LCD) |
| Rated power output(KVA) | 3.1 |
| Max. power output(KVA) | 3.3 |
| Engine Model | 157F |
| Displacement | 149cc |
| Bore*Stroke(mm) | 57.4×57.8mm |
| Ignition system | T.D.I |
| Recommend Fuel | Unleaded Gasoline |
| Fuel tank capacity | 7L |
| Continous operating hour | 5 |
| Noise (7m away) | 58dba |
Q: What is a gasoline inverter generator?
A: Inverter generator is a generator that can process unprocessed electricity into a generator similar to ordinary household electricity. Inverter generators usually use gasoline engines.
Q:
What is better inverter or generator?
A: Due to how the AC current is generated, inverter generators are more efficient than other types of generators, even if they produce less power. The smaller the fuel tank and the less gasoline consumed by a generator, the more efficient it is.