A cold water diesel pressure cleaner is a powerful and efficient cleaning machine that is designed to tackle even the toughest outdoor cleaning tasks. This type of pressure cleaner is powered by a diesel engine, making it a more cost-effective and eco-friendly option compared to gasoline-powered machines. The BS-P250A model has a displacement of 296cc and an RPM of 3000/3600. The engine provides ample power to blast away dirt, grime, and other stubborn stains from a variety of surfaces, including concrete, asphalt, wood, and more.

Advantages of the diesel pressure cleaner
Maximum mobility - with its compact size and ergonomic design, transport your pressure cleaner quickly and safely with minimal effort, whether it is loaded into a car or transported. The H03 hose, with a length of 10 meters, provides ample reach to clean large areas without the need to constantly move the machine.

Completely independent - can be used even without a power source, the BISON diesel pressure cleaner is perfect for those who work outdoors. These machines are very suitable for agriculture, construction or the public sector.

Customized solutions - specially designed and customized according to your requirements, BISON provides machines for various industries, from the strict hygiene requirements of the food industry to use in harsh environments. In addition to diesel pressure cleaners, BISON also offers gasoline, cordless and electric models.

powerful - High pressure and high flow rates are essential to effectively remove large amounts of dirt, animal manure and other contaminants from horizontal and vertical surfaces and machines. It can provide cleaning capabilities up to 5000 PSI. Which helps loosen the debris, pushing it at high speed along the surface.

Easy to use - This diesel pressure cleaner comes with a G01 lance and 5 nozzles, giving you the flexibility to adjust the pressure and spray pattern to suit your specific cleaning needs. The quick connecter, with a length of 2.0 meters, makes it easy to attach and detach the hose, saving you time and effort.

The starting system of this diesel pressure cleaner is a recoil start, making it easy to get up and running. The gross weight of 60kg provides a solid and sturdy base for the machine, ensuring stability during use.

BISON cold-water diesel pressure cleaner is designed to extend the life of the engine and can handle the toughest jobs. The BSD-200A cold water diesel pressure cleaner is designed with precision and manufactured to meet the highest standards of quality and performance. The machine features robust construction, advanced engineering, and innovative design, making it a durable and reliable option for contractors, landscapers, and homeowners alike.
Because there is no need to heat cold water, cold water pressure cleaner uses less fuel than hot water washing machines. Want to choose between a diesel hot water pressure washer and a cold water pressure washer? Click here to visit BISON hot water pressure washer series.
Cold water pressure cleaner details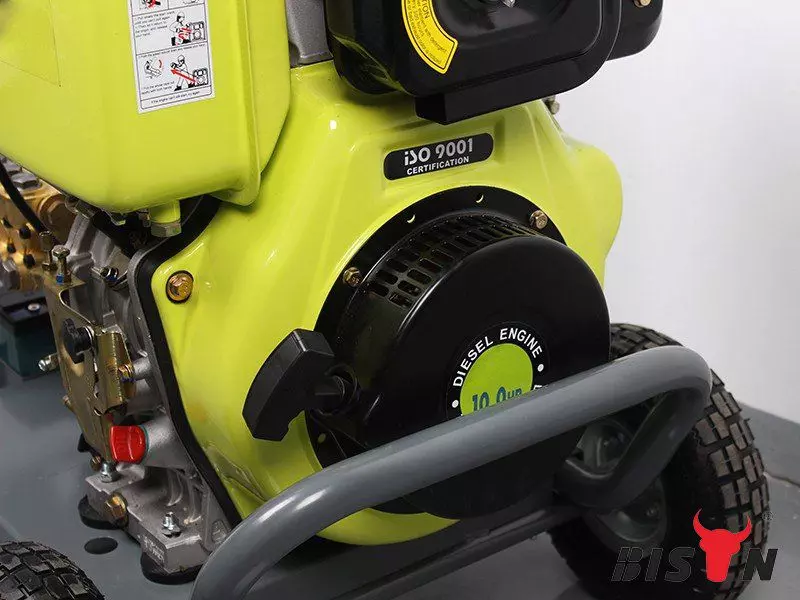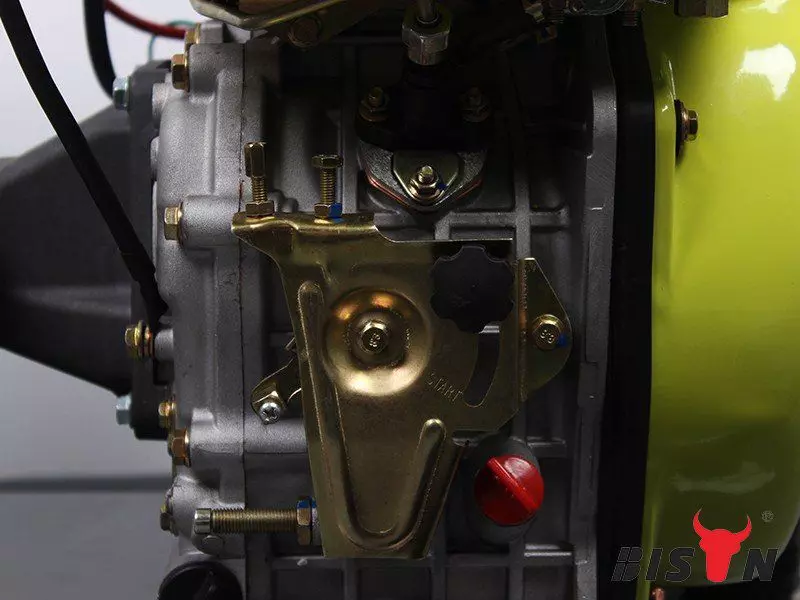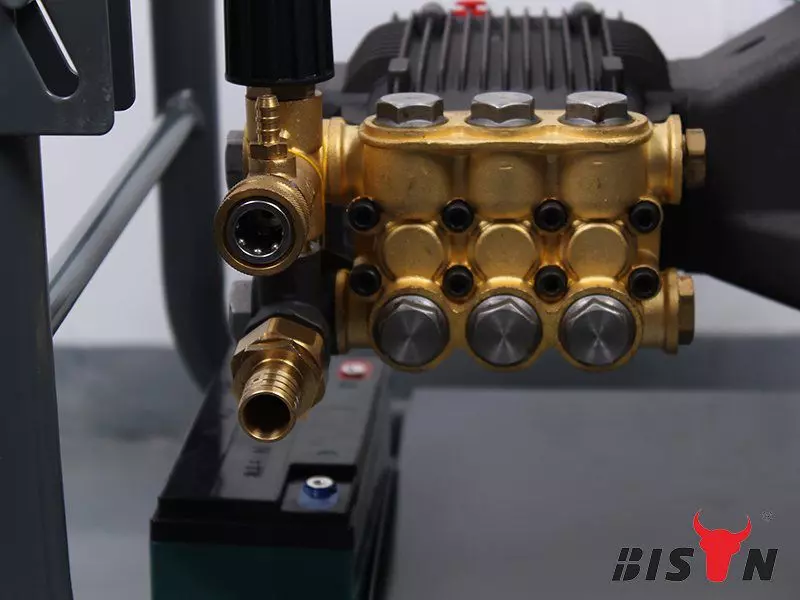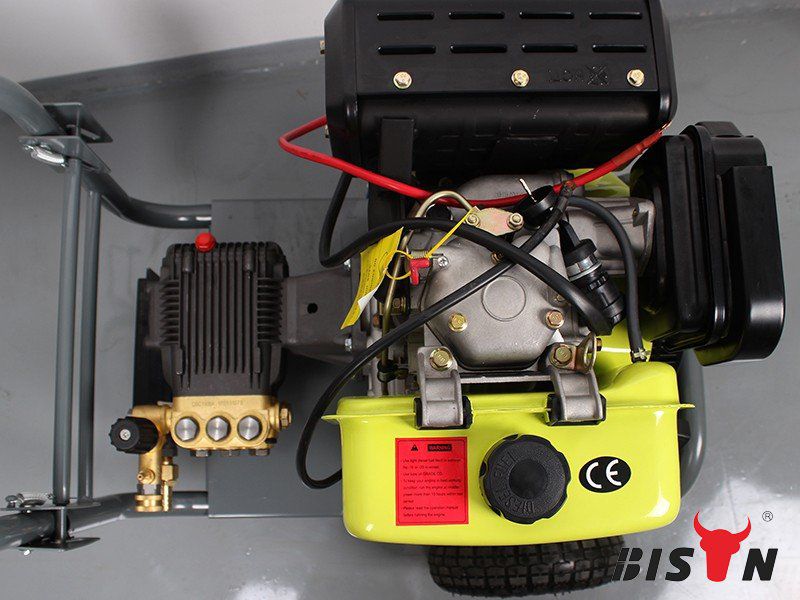 Cold water diesel pressure cleaner specification
| | |
| --- | --- |
| Model | BSD-200A |
| Continuous/Max Bar | 170/180 |
| LPM | 15 |
| Type | 178F 6HP |
| Displacement | 296cc |
| RPM | 3000/3600 |
| Type | BS-P250A |
| Lance | G01 |
| Nozzle | 5 nozzles |
| Hose | H03 Length: 10M |
| Quick connecter | 2.0M |
| Starting system | Recoil start |
| Gross Weight | 60kg |
| Dimens | 760*580*620 |
Why do some pressure washers say cold water?
Whereas hot-water pressure washers derive much of their enhanced cleaning ability from the hot water itself, cold pressure washers rely on the pressurized water produced by the machine to break up any dirt on a surface. You can add detergent to the mix to wash surfaces more effectively.
Can you use warm water in a cold water pressure washer?
Can you use hot water in a cold-water pressure washer? One can run warm water through a cold water pressure washer safely up to 150 degrees fahrenheit – 65 degrees fahrenheit. You cannot run hot water, especially at extremely high temperatures, through your cold-water unit