The heavy-duty diesel-driven hot water pressure washer series is ideal for powerful cleaning applications in the construction, public or industrial sectors. It has wheels and is very suitable for use in towns. BISON hot water pressure washer combines a large number of technological innovations to provide the highest performance, reliability, safety and operating convenience in daily use.
The powerful heating system with steam stage ensures that additional cleaning power is provided during cleaning. Powerful heating system. Sturdy steel frame to provide protection. Electric start system. High flow or high pressure version. Quiet version with sound insulation system.
Advantages of diesel powered high pressure washer
Heated diesel-powered pressure washer have several obvious advantages, some of which include:
Transport water with stronger pressure.

Hot water removes debris more effectively than cold water

Quickly clean large areas without using detergents.

Can easily remove stubborn dirt, such as oil stains.

With wheels, no wires, more convenient movement
Diesel hot water pressure washer parts
Combustion chamber: BISON's combustion chamber is specially designed for industrial-grade cleaning machines. At the same time, its excellent thermal efficiency ensures the reduction of fuel oil consumption and low emissions.

Adjustable burner performance: The heating pressure washer is equipped with a digital thermostat, and the temperature change is controlled within one degree Celsius.

Pressure control valve: used for continuous control of water volume and pressure and pressureless bypass operation.

Safety valve: protect the machine from the excessive pressure that is not allowed.

Flow monitoring: Turn off the burner in case of water shortage to prevent the combustion chamber from overheating.

Thermal overload switch: Turn off the machine when power consumption is too high.
The sturdy diesel hot water high-pressure washer has a faster cleaning speed than the cold water model. Compared with cold water pressure washers, they also use less soap and have a better disinfection effect. The cold water pressure washer is easier to carry, if you want to cover a lot of ground, this may be a good choice. Click here to learn about diesel cold water pressure washer.
Diesel hot water pressure washer specification
| | |
| --- | --- |
| Max Pressure(Bar) | 300Bar |
| Working pressure | 250Bar |
| Rated Pressure(PSI) | 3650psi |
| Flow Rate(LPM) | 16L/Minute |
| Max Temperature | 60-100 ℃ |
| Burner Type | Diesel heated |
| Pump Model | AR RSV4G40 |
| Power(HP) | 192FE /14HP |
| Fuel | DIESEL |
| Start | Electric Start with Battery |
| High pressure hose | 10M Industry Hose |
diesel hot water pressure washer details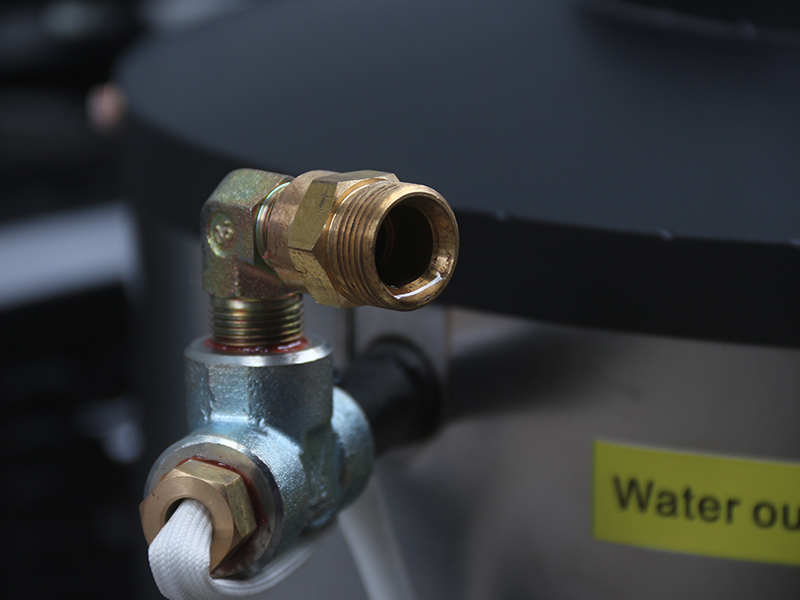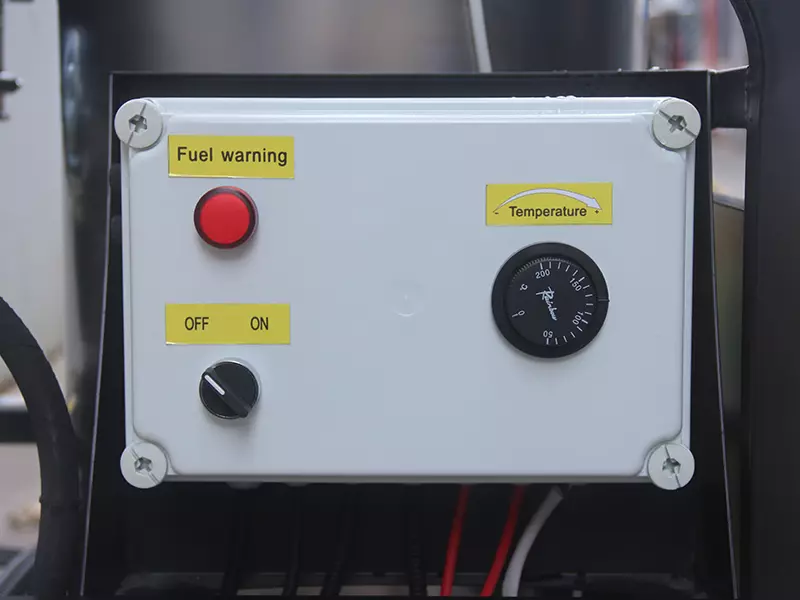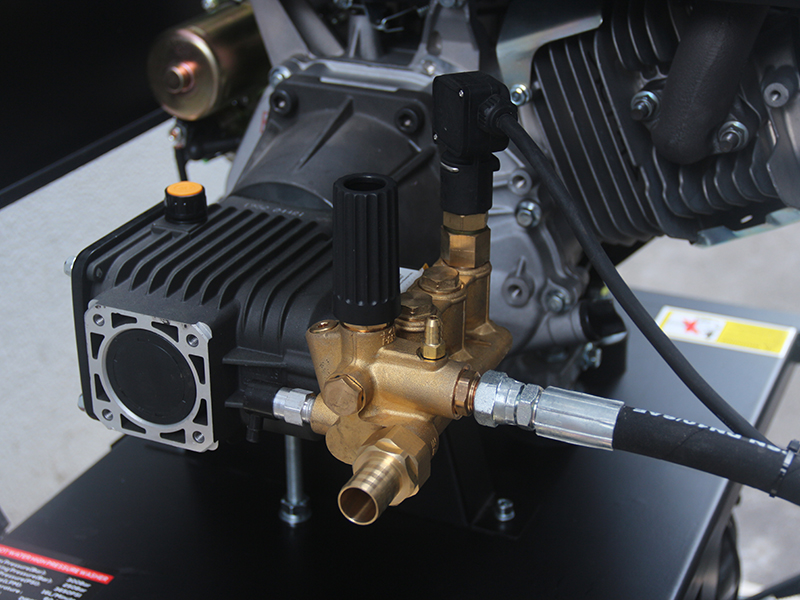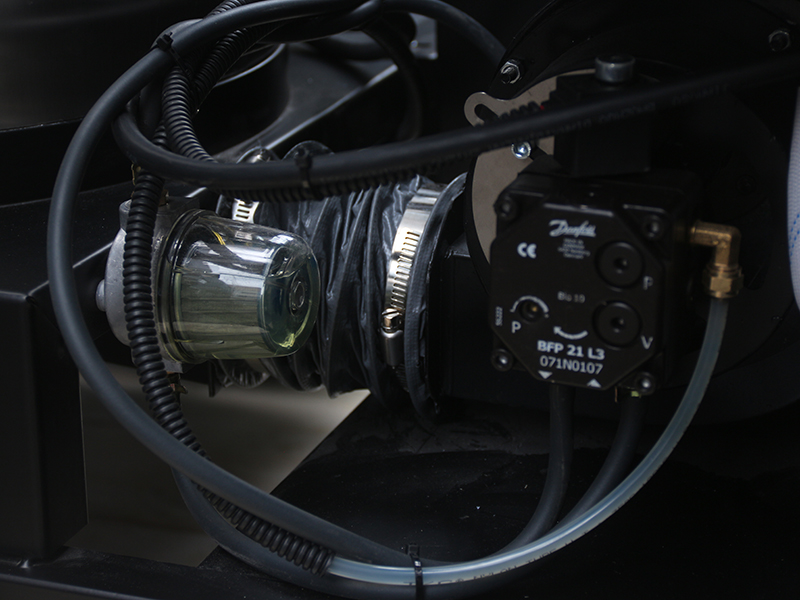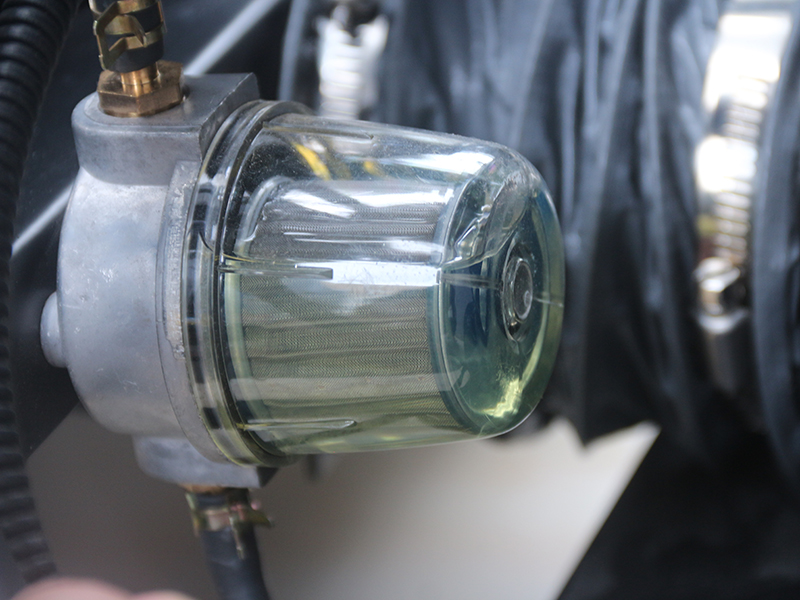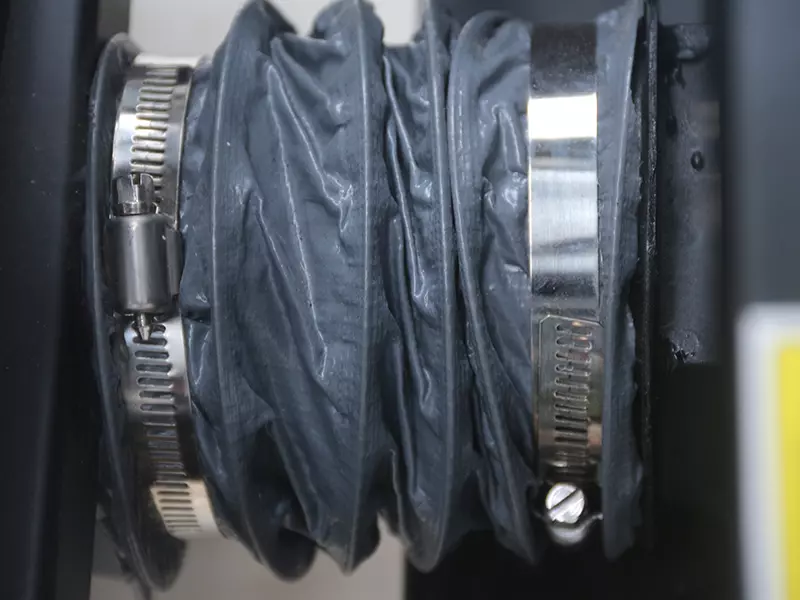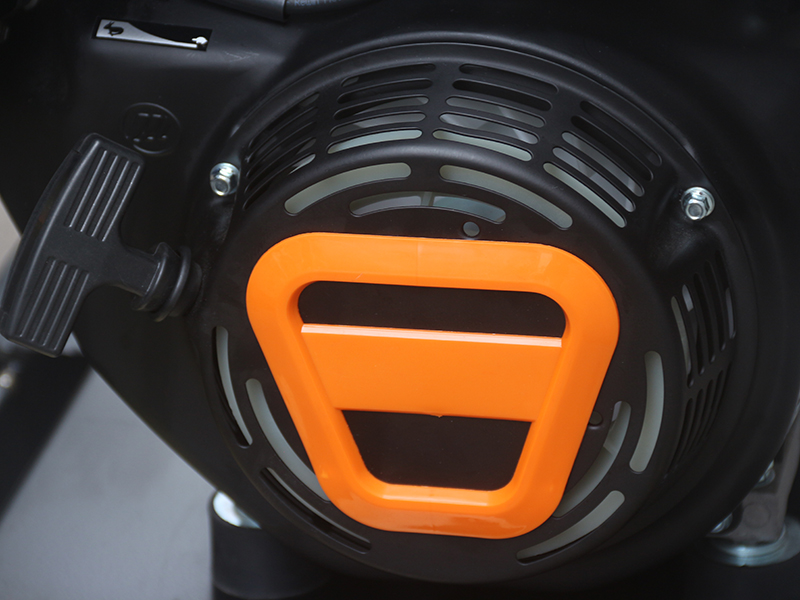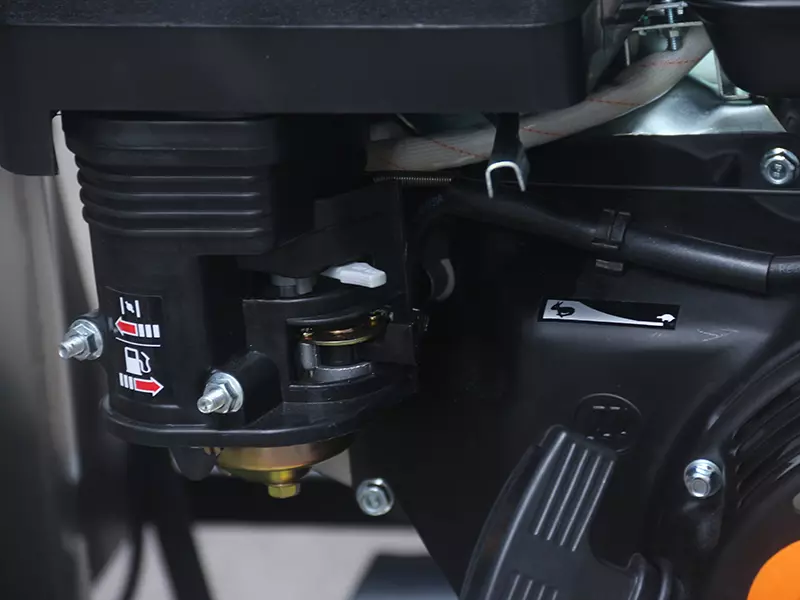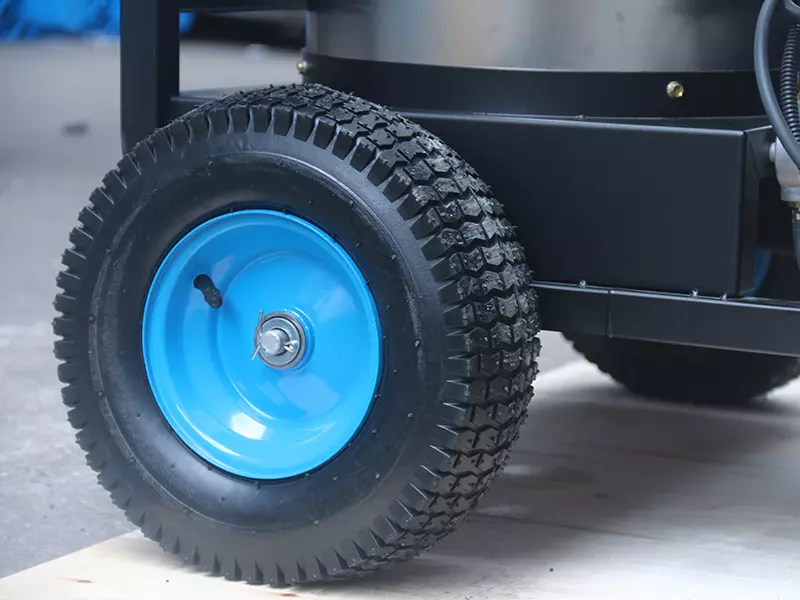 Which is better gas or diesel pressure washer?
Diesel is great for your portable hot water pressure washer machines or heaters. Fixed installed machines within a building is a great choice. This requires the propane or natural gas or as the fuel source, as it is cheaper to run than diesel. There is an upfront cost, but it is stationary and usable.
Is a hot water pressure washer worth it?
If you're cleaning engines, automotive parts, or anything with oil or grease, you'll need hot water. ... Combined with detergent, a cold water pressure washer can be very effective in many applications. The rule of thumb is simple: whatever cold water cleans, hot water will clean better and faster.