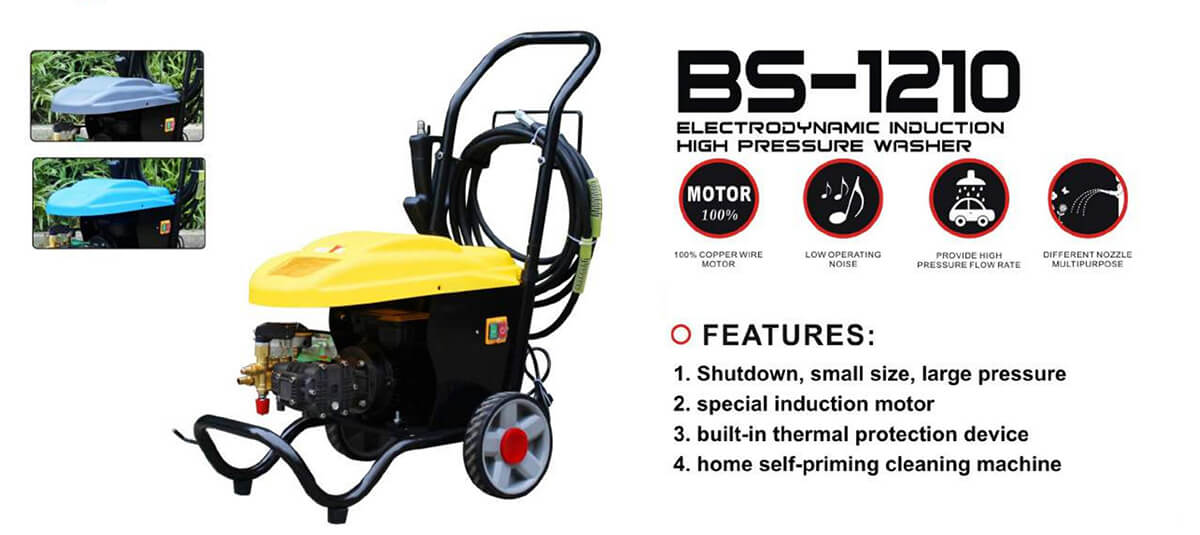 Electric pressure cleaner is a versatile and convenient tool for cleaning a variety of surfaces. It can be used for cleaning cars, boats and siding, cleaning decks and patio furniture, clearing grills of grease, washing down patios and driveways, stripping paint from wood, removing mildew from vinyl siding, blasting away stubborn dirt in crevices around the home; and even washing down large areas like barns or garages.
This pressure cleaner has a rated pressure of 80 bar and a maximum pressure of 100 bar, making it ideal for light to medium cleaning tasks. The water flow rate is 7 litres per minute, which provides ample power to effectively clean surfaces.
This pressure cleaner operates on a single phase, 1.8KW 220V 50Hz, and has a high-performance pump model of BS-PE150, with a rotation speed of 2800 RPM. This powerful combination provides efficient and thorough cleaning, without the hassle of gasoline or diesel fuel.
The included lance, designated as G02, has a length that can be adjusted between 0.75-1 meter, giving you the ability to reach and clean even difficult to reach areas. The hose, designated as H01, is 8 meters in length, providing ample reach for most cleaning tasks. The quick connecter is 2.0 meters long, making it easy to attach and detach from the water supply.
This cleaner is also designed for convenience and portability, with a gross weight of only 38 kilograms. The compact design and easy-to-use features make it an ideal choice for homeowners and professionals alike. Whether you are a contractor, property manager, or simply looking to clean your own property, this electric pressure cleaner is a reliable and efficient solution.
electric pressure cleaner details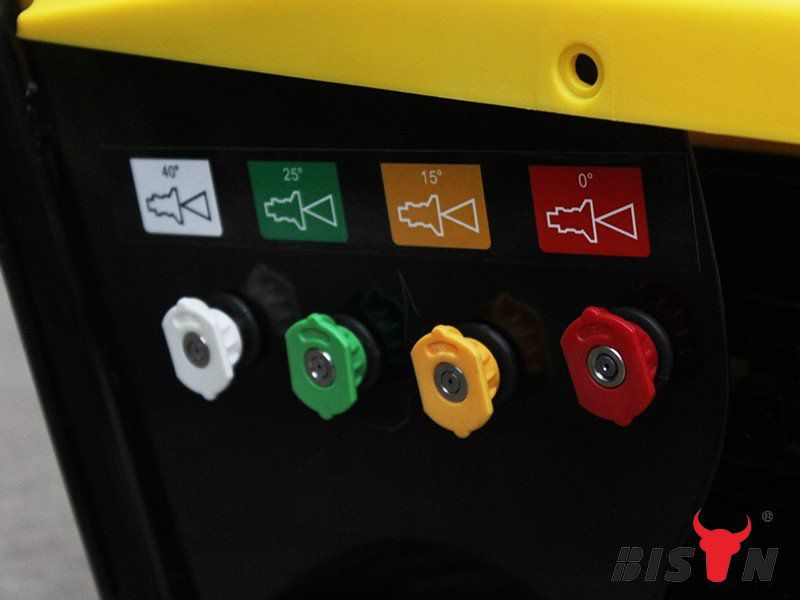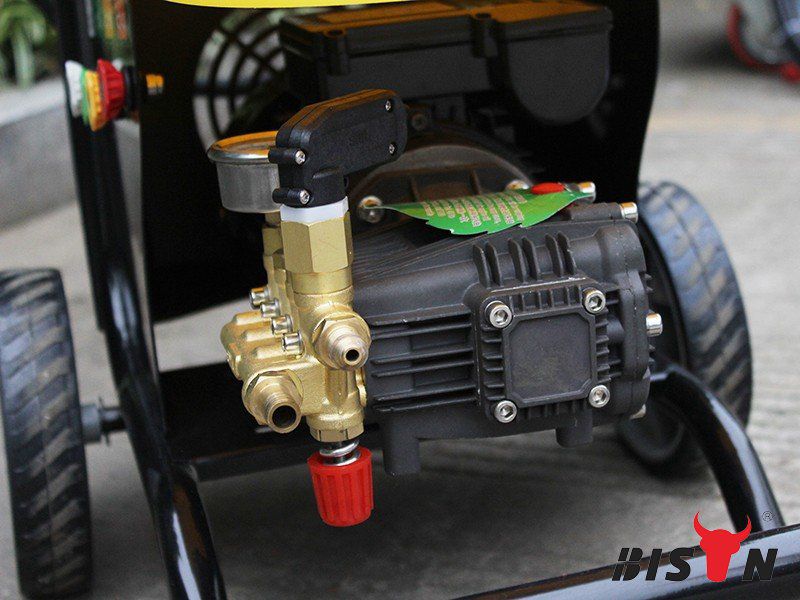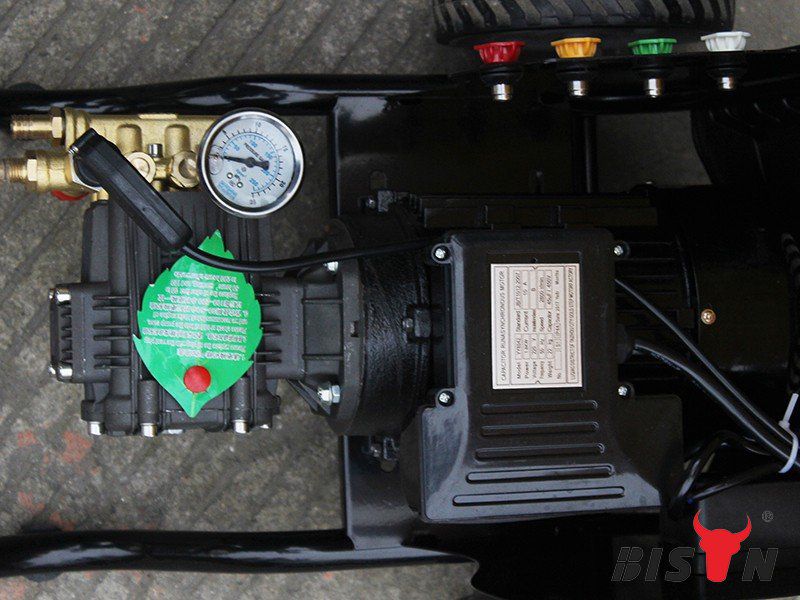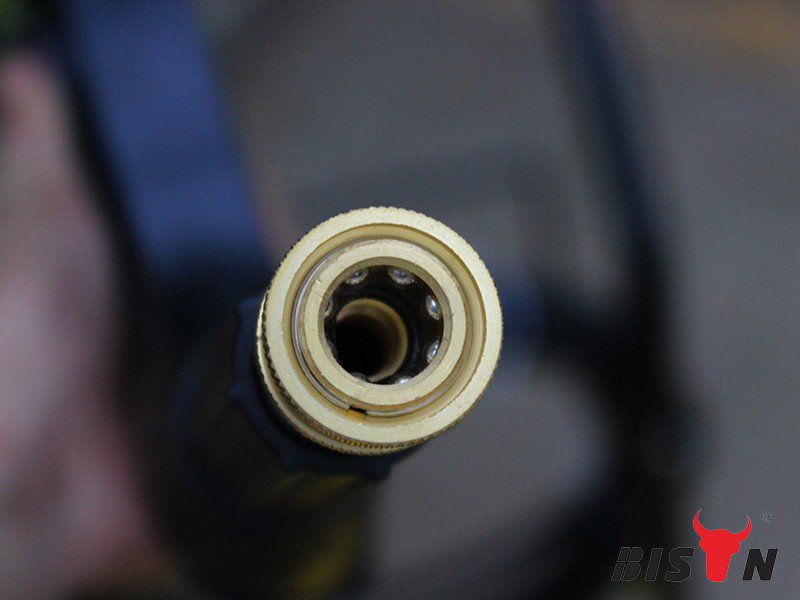 electric pressure cleaner specification
| | |
| --- | --- |
| Model | BS1210 |
| Rated Pressure | 80 |
| Max Pressure | 100 |
| LPM | 7 |
| Type | Single phase, 1.8KW 220V 50Hz |
| RPM | 2800 |
| Pump model | BS-PE150 |
| Lance | G02 Length: 0.75-1M |
| Hose | H01 Length: 8M |
| Quick connecter | 2.0M |
| Gross Weight | 38kg |
| Dimens | 600*430*470mm |
| Container 20'/40' | 240/500sets |
| Starting system | Recoil start |
| Gross Weight | 74kg |
| Dimens | 840*530*660 |
Q: Are electric pressure cleaners any good?
A: If you're looking for a versatile machine that can do a little bit of everything around your home — like cleaning concrete driveways and patios — then an electric pressure cleaner is worth considering.
Electric pressure cleaners provide homeowners and businesses with an affordable option for common cleaning applications. Electrical pressure cleaners have the benefit of lower upfront costs and a few additional maintenance needs. Electric pressure cleaners cost less on average, are easier to start and weigh less than gas models. They are also quieter than gas models, due to the lower psi.
Q: Can an electric pressure cleaner clean concrete?
A: You should not use your electric cleaner on masonry, concrete or brick surfaces, but only on hard surfaces that can withstand pressure and heat. Also, use your electric cleaner only on surfaces with a lot of dirt, weeds, moss, and grease. It will do a better job of removing all the dirt than a pressure cleaner.