BISON The 16HP gasoline generators is the perfect solution to power your home during a power outage. This powerful generator can easily run essential appliances such as refrigerators, freezers, air conditioners, televisions and more. The 6500W generator can even provide enough power for an entire house.
The 16HP gasoline generators Three Phase Gasoline Generator 6500W is a reliable, portable power source that produces up to 6500 watts of three phase power. It's ideal for any job site where access to utility power isn't available. The generator features heavy-duty wheels for easy portability and rubber feet for stability. The robust design provides excellent durability and reliability.
The Bison 16HP gasoline generators engine features both high torque and horsepower ratings making it ideal for powering essential appliances during a power outage or emergency situation!
Advantages of BISON 16HP gasoline generators
The 16HP gasoline generator also comes with an electric start system and a manual recoil starter, which makes it easier to start up whenever you need to use it.

This means they are ideal for homes, workplaces, campsites, and other such purposes. These generators are also quite compact and affordable, which makes them ideal for construction jobs.

Three-phase generators can adjust their output to supply power to single-phase equipment, but single-phase generators can never supply power to 16HP gasoline equipment.

Gasoline generators have a fuel tank capacity of 25 liters, which ensures that you can use it for long periods without having to refuel.

16HP gasoline generator adopts advanced technology and imported materials, which ensure reliable operation and long service life;

6500 watts generator body of the generator is compact in structure, small in size, light in weight, and easy to move;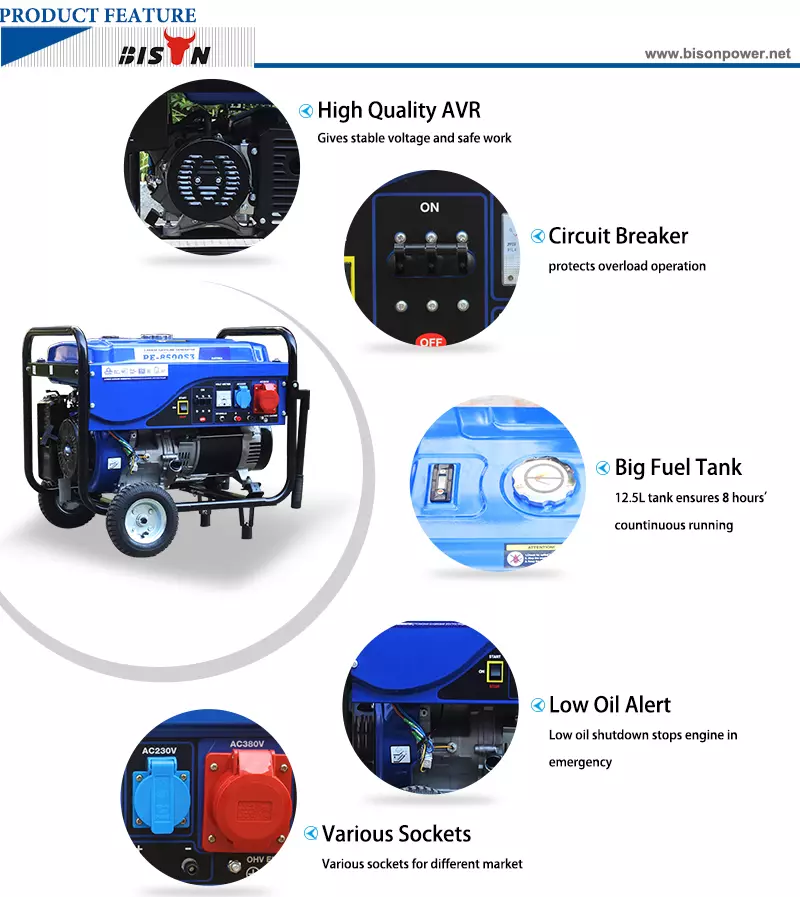 BISON three phase gasoline generator specification
| | |
| --- | --- |
| Engine Model | BS188F |
| Engine Output | 16HP |
| Bore x stroke | 88 x 64mm |
| Displacement | 389cc |
| Compression ratio | 8.0:1 |
| Rated rotation speed | 3000 / 3600rpm |
| Oil capacity | 1.1L |
| Rated frequency | 50 / 60HZ |
| Rated voltage | 220 / 380V |
| Rated output power | 6.0kw |
| Max output power | 6.5kw |
| Alternator | 100% Copper |
| Power factor | 1 cosθ |
| Phase | Single phase / Three Phase |
| Starting system | Recoil start(Manual)/Key start(Electric) |
| Fuel tank capacity | 25L |
| Noise level (7m) | 85db |
| Net/Gross weight | 81 / 82kg |
| Overall dimension | 710 x 530 x 550mm |
| 20GP | 136set |
| 40HQ | 292set |
BISON three phase gasoline generator details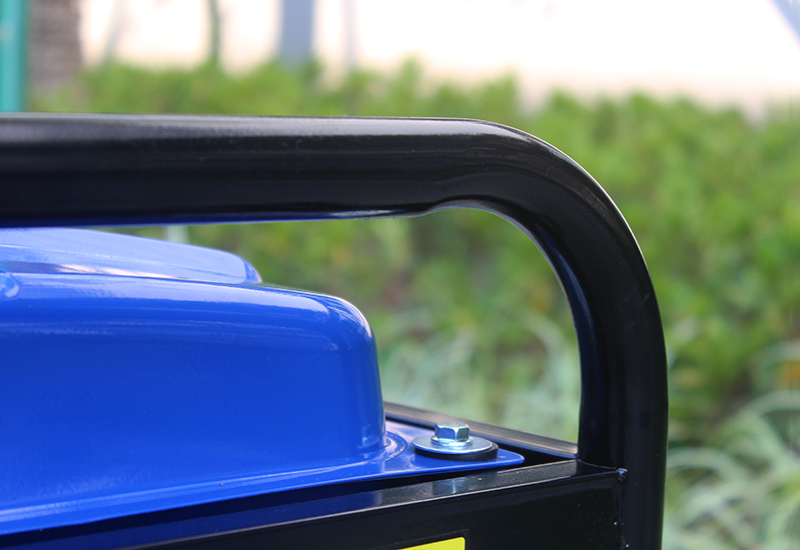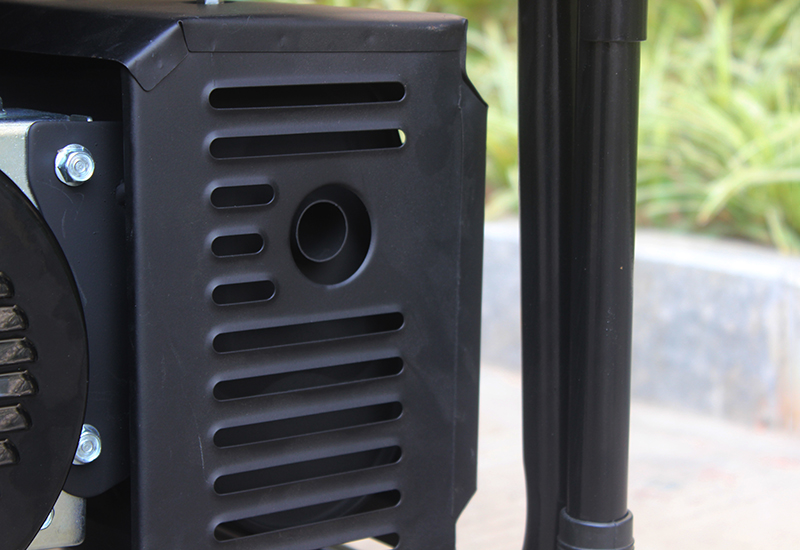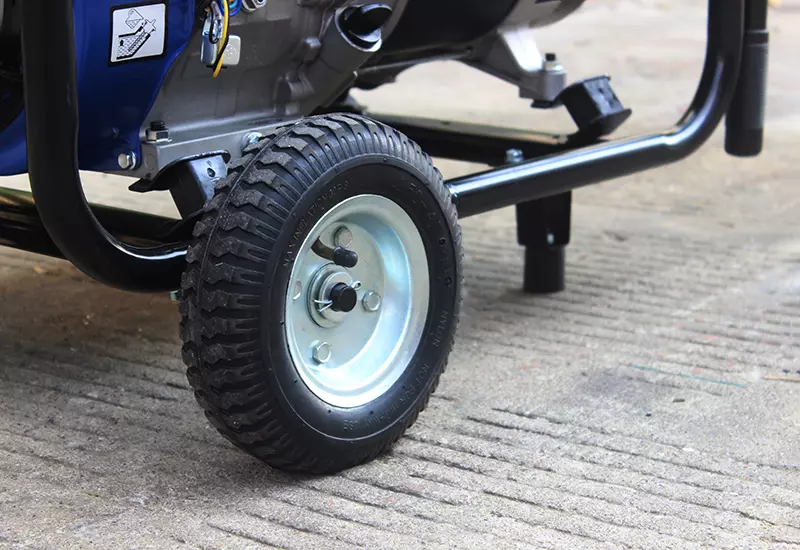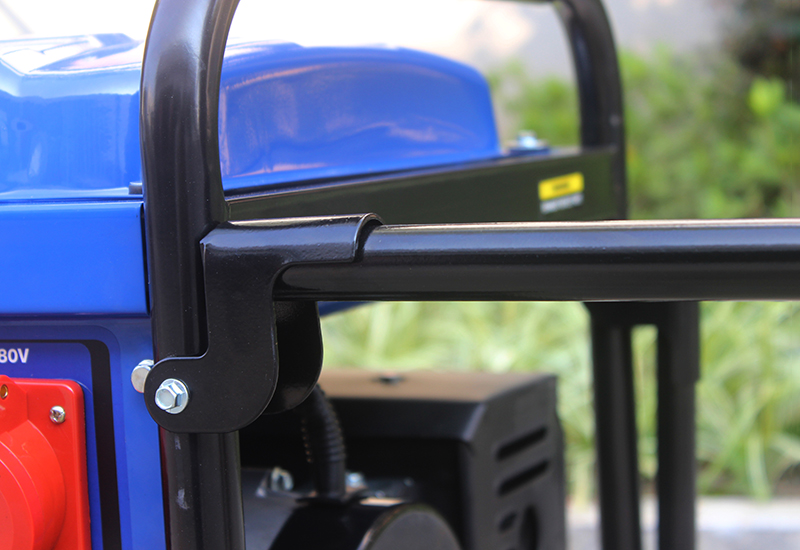 three phase gasoline generator for home backup power during outages