As a leading generator manufacturer, we are pleased to introduce the innovative 7hp professional outdoor generator to you. Compact and powerful, this generator is the epitome of reliability and performance. If you need a stable power source for your outdoor generator projects, this generator is your best choice.
What makes this generator different? It is fuel-efficient and environmentally friendly and can provide stable power for a long time. This is exactly what you need when working outdoors.
Ease of use is another standout feature of this generator. This generator has electric and manual starting options, making it simple and quick to start at any place.
Moreover, it features a 15L fuel tank, allowing you to utilise it for longer stretches between fill-ups. This generator is made to last because it was created in a cutting-edge facility using the best components.
Safety is paramount and this is evident in the 7hp professional outdoor generator. It comes with industry-leading security features that provide users with peace of mind and protection. The low-noise operation of the generator also ensures a pleasant working environment.
This generator is more than just a product, Our commitment to building top-of-the-line equipment is evident in this 7hp professional outdoor generator.
All in all, we heartily recommend this excellent generator. It's a shining example of innovation and collaboration in the industry, and we're proud to present it to you. So go ahead and check out the 7hp professional outdoor generator for yourself - you won't be disappointed.
7hp professional outdoor electricity generator specification
| | |
| --- | --- |
| Model | BS3500 |
| Engine Model | BS170F |
| Engine Output | 7HP |
| Bore x stroke | 70*56mm |
| Displacement | 210cc |
| Compression ratio | 8.5 |
| Rated rotation speed | 3000 / 3600rpm |
| Rated frequency | 50 / 60hz |
| Rated voltage | 220 / 240v |
| Rated output power | 2.8kw |
| Max output power | 3.0kw |
| Starting system | Recoil start(Manual) / Key start(Electric) |
| Fuel tank capacity | 15L |
| Gross weight | 45kg |
| Overall dimension | 605 x 470x 435mm |
| 20FT | 235 |
| 40HQ | 593 |
7hp professional outdoor electricity generator features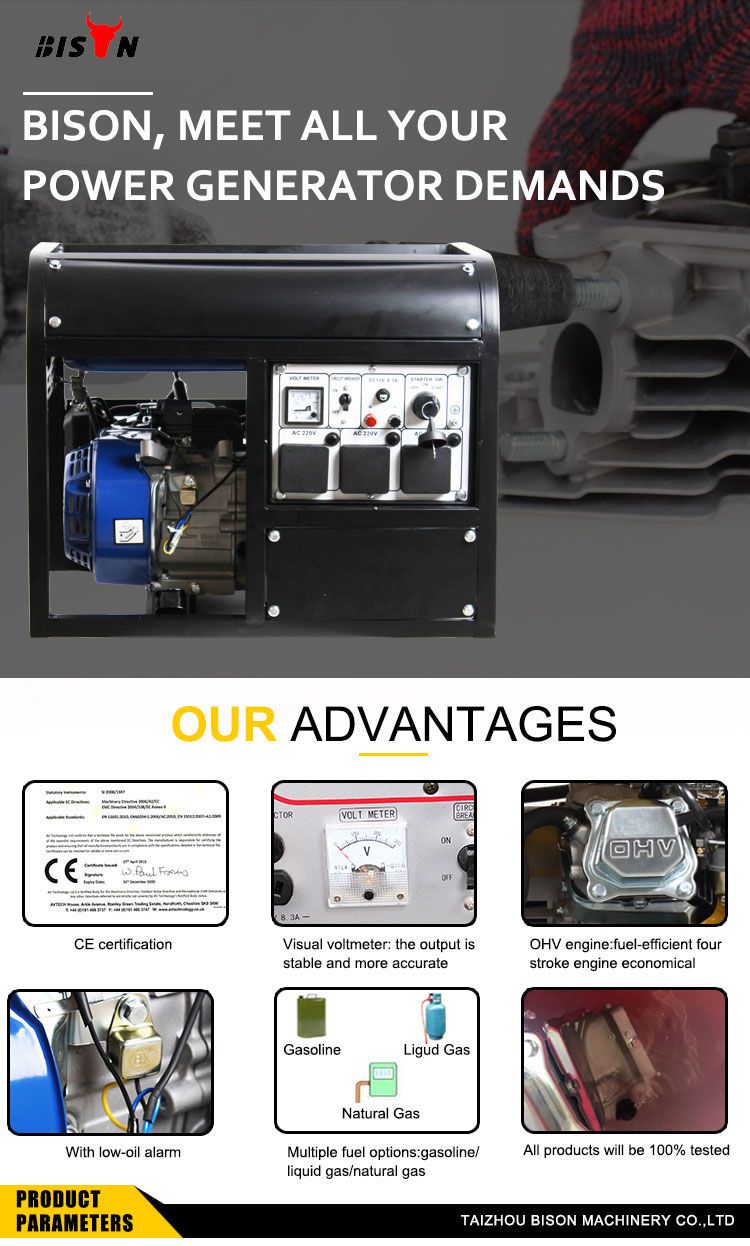 7hp professional outdoor electricity generator details