BISON offers a wide range of diesel driven water pump for various applications. Perfect for everyone who works quickly and efficiently without power. With two models available, the BS20I and BS30I, the diesel driven water pump offers versatility and versatility for a variety of applications.
The diesel driven water pump is a high-performance pump that provides a reliable solution for various water pumping needs. Whether it is fresh water used for gardening or agricultural irrigation, wastewater or sludge from construction sites, industrial flood drainage or chemical wastewater, BISON can provide the best pumps. The diesel driven water pump series are made of cast iron and have excellent solids handling capabilities. These pumps are ideal for high-volume liquid transportation, irrigation, commercial drainage, and construction applications. This series of pumps are designed to be reliable, economical and efficient, and have low maintenance costs.
The BS20I model is equipped with a 50mm (2 inches) inlet/outlet and a maximum capacity of 30m3/h. It has a pump lift of 75m and a maximum suction height of 7m. The engine type is a BS186F(E) and it has a single-cylinder, air-cooled, 4-stroke design with a bore and stroke of 86mm*70mm and a displacement of 406cc. The maximum power output is 8.9hp/6.6kw and the rated power output is 8.6hp/6.3kw. The starting system is available in both recoil and electric start options and the engine oil system capacity is 1.6 litres. The fuel capacity of the BS20I is 5.5 litres.
The BS30I model boasts a larger 80mm (3 inch) inlet/outlet and a maximum capacity of 41m3/h. The pump lift is 80m and the maximum suction height is 7m. The engine type is a BS186FA(E) with a bore and stroke of 86mm*72mm and a displacement of 499cc. The engine features a single-cylinder, air-cooled, 4-stroke design and offers the same power outputs as the BS20I model. In addition to fast-available standard products, BISON also develops and produces customized solutions. We provide a wide range of flow rates for diesel driven water pump. Whether you need a separate diesel driven water pump or a complete diesel driven water pump system with hoses, nozzles and flow meters, we have products that meet your requirements.
Advanced BISON diesel driven water pump
reliable performance, easy to start

Forged lightweight and strong aluminum alloy

Cast iron volute impeller

High-quality ceramic plunger, silicon carbide water seal

Low fuel consumption, low noise

Suitable for water supply fields such as gardens and agricultural irrigation
Diesel driven water pump specification
Model
BS20I
BS30I
Inlet/Ourlet(mm)
50 (2 inch)
80 (3 inch)
Max Capacity (m3/h)
30
41
Pump Lift (m)
75
80
Max Suction (m)
7
7
Engine Type
BS186F(E)
BS186FA(E)
Engine Model
Single Cylinder, Air Cooled, 4-Stroke
Bore x Stroke
86*70(mm)
86*72(mm)
Displacement
406cc
499cc
Maximum Power Output
8.9hp/6.6kw
8.9hp/6.6kw
Rated Power Output
8.6hp/6.3kw
8.6hp/6.3kw
Starting System
Recoil/Electric
Recoil/Electric
Engine Oil System Capacity
1.6Liters
1.6Liters
Fuel Capacity
5.5 Liters
5.5 Liters
Dimensions(LxWxH)
560*440*520mm
560*440*550mm
Net weight
64/67kg
69/72kg
20FT Quantity Set
239
223
40'HQ Quantity Set
577
529
Diesel driven water pump details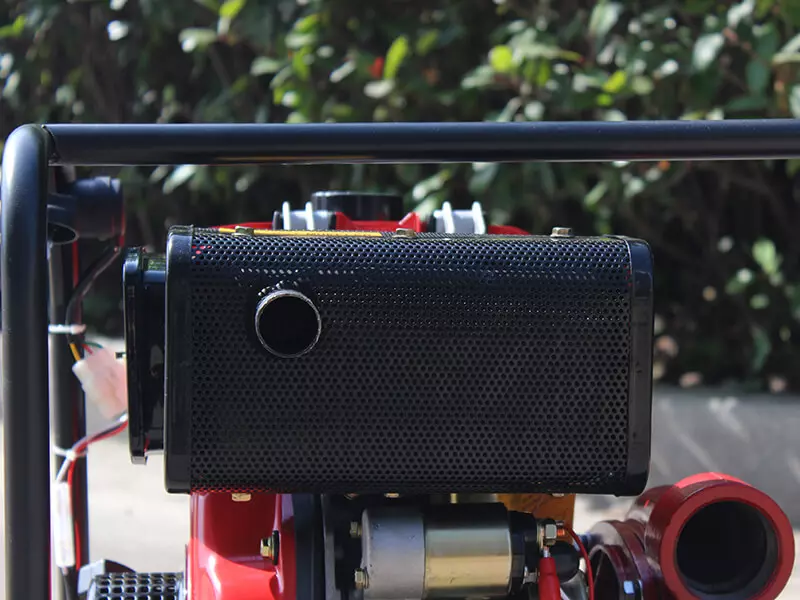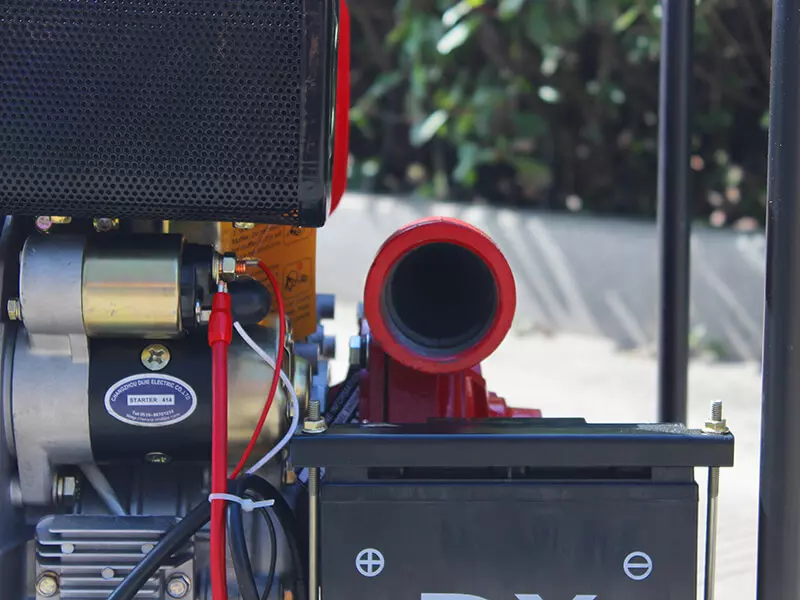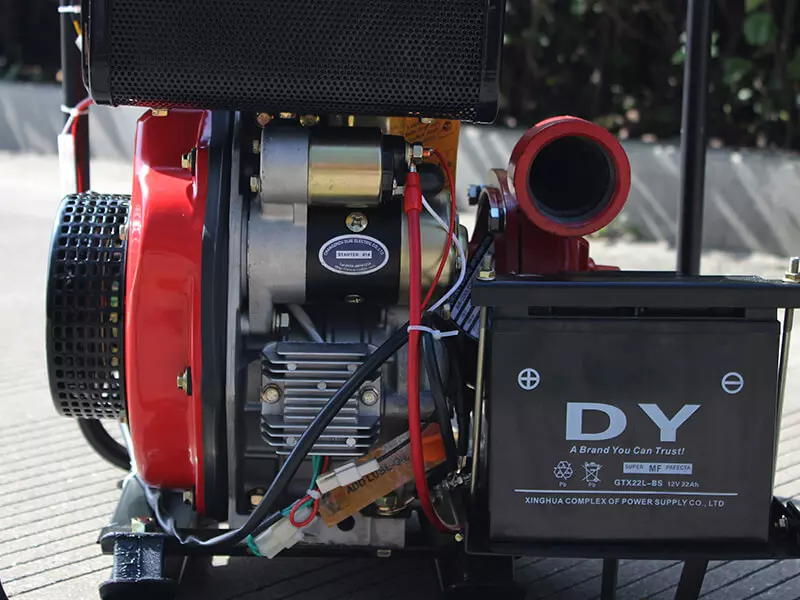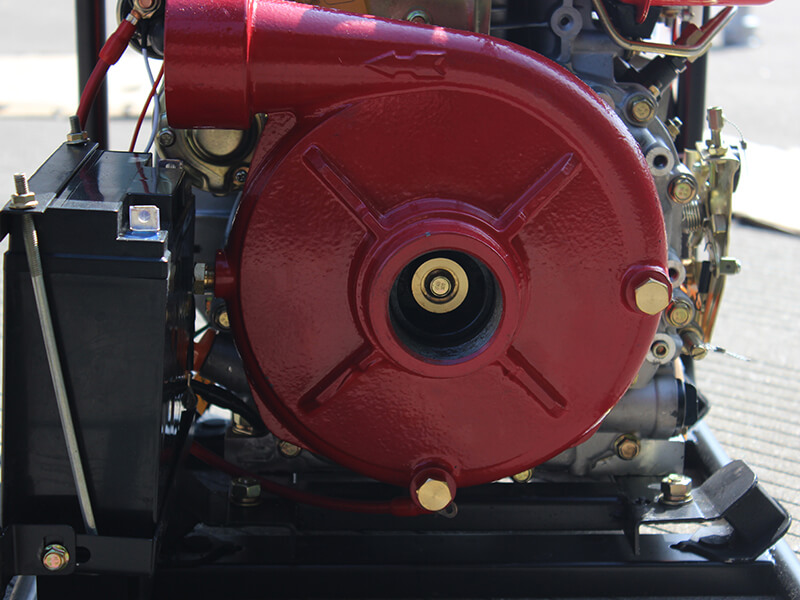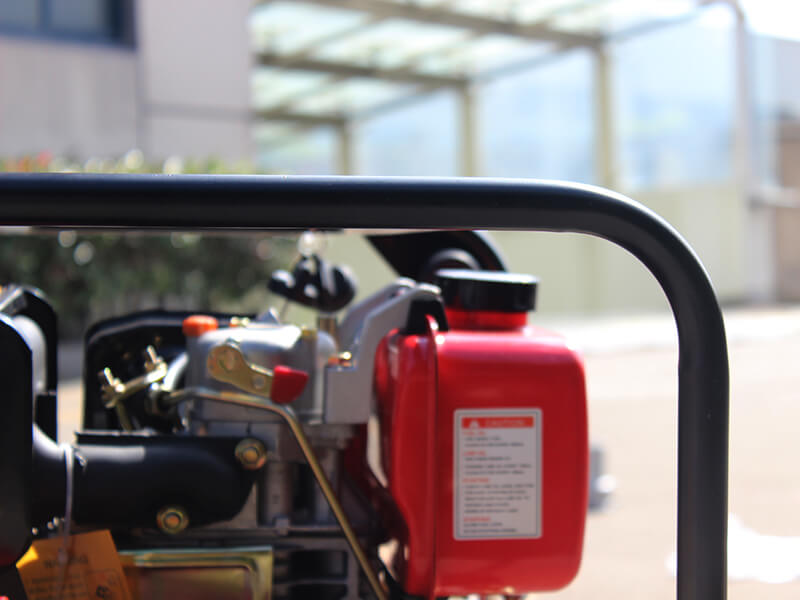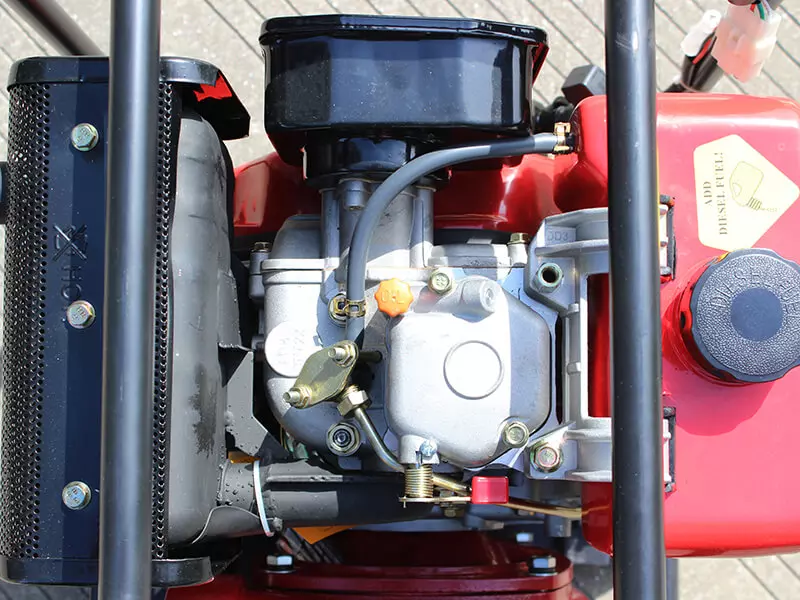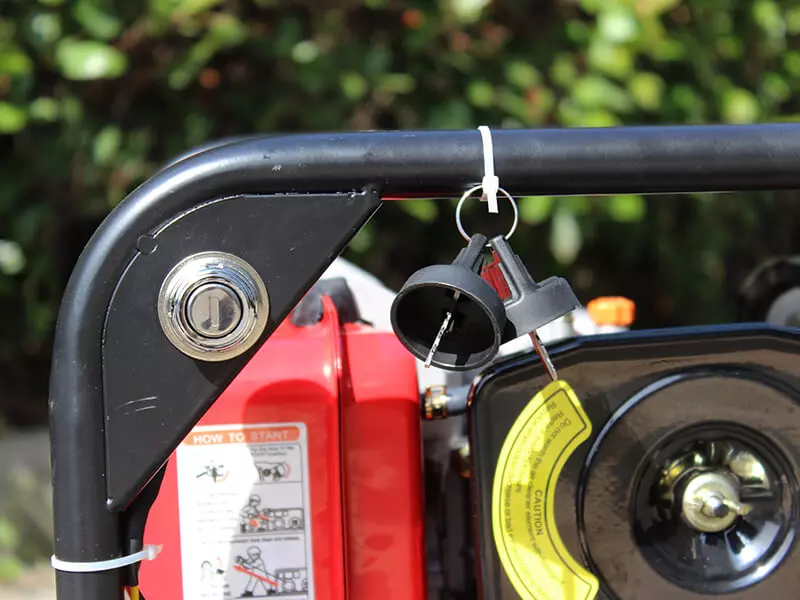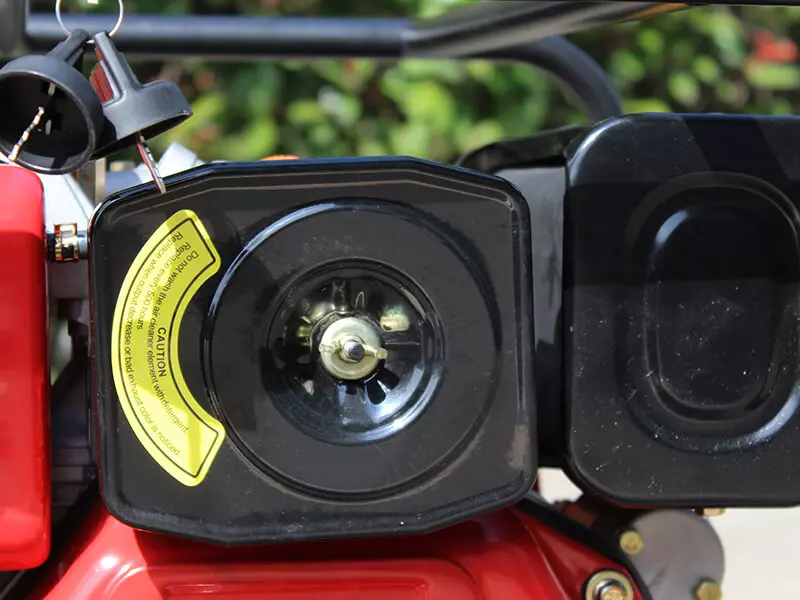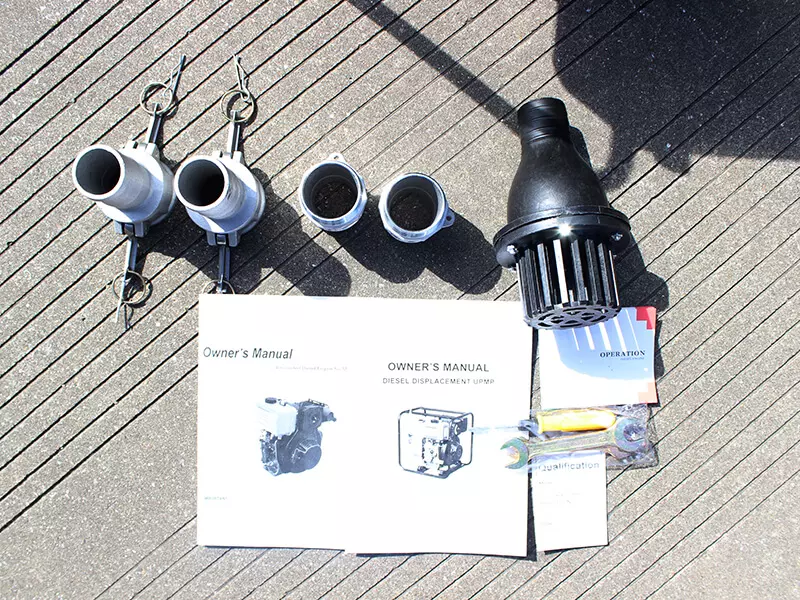 How to choose a diesel driven water pump that meets the head requirements?
The head of the diesel driven water pump is approximately 1.15 to 1.20 times the lifting height. If the vertical height from the water source to the water source is 20m, the lift of the water pump is about 23-24m. In this case, diesel driven water pumps are more efficient and more economical to use.
If the head on the nameplate of the pump is far less than the required head, then this diesel-powered water pump cannot meet the needs of users. Even if the water can be pumped, the flow will be very small.
Is the higher the pump lift the better? No, high-lift pumps are often more expensive, and when used in places with low vertical heights, excessive flow will occur.
How long does a water pump last?
60,000 to 90,000 miles. The average lifespan of a water pump is similar to the lifespan of a timing belt. They usually last 60,000 to 90,000 miles with the proper care. However, some cheaper water pumps may begin leaking at as low as 30,000 miles.