BISON diesel driven pressure washer features large Pneumatic wheels for great portability, a robust tubular frame and ceramic pistons, which are both durable and portable. The technologically advanced diesel engine and regulator combination eliminate the need for battery or wire connections.
The BISON BSD250B is a reliable and very powerful diesel driven pressure washer ideal for a wide range of industrial cleaning applications. Can be used for a variety of purposes, such as cleaning carpets and floors, and even washing your car. This type of equipment is very useful in commercial applications as it is able to generate high volumes of water pressure without issue.
Diesel powered high pressure cleaners are highly effective in removing stubborn stains from hard surfaces such as concrete or bricks. They are also very effective when it comes to removing grease, oil and grime from walls and other surfaces.
Features of BISON diesel driven pressure washer:

Industrial BISON diesel engine, Powered by a 9HP BISON diesel engine.

Triplex plunger pump with a ceramic plunger and stainless steel valve

The system is equipped with low-pressure chemical injection, protected by an unloading valve and secondary pressure ejection.

Installed on an industrial coated frame made of thick-walled pipe and steel plate.

Heavy-duty trigger gun can switch from high-pressure cleaning to cleaner application.

Equipped with 0°, 15°, 25°, 40° and low-pressure detergent nozzles.

Strong pressure.

High Flow.

Designed simply to be easy to use, rugged and easy to maintain.

The power generation method is more stable than the gas pressure washer.

Since its working process does not require electricity, it can work continuously for 24 hours without being affected by power outages.

Diesel-powered high-pressure cleaners have longer service life than electric high-pressure cleaners. The life of an electric high-pressure cleaner may be only 3 or 4 years, while the life of a diesel high-pressure cleaner can be up to 10 years or more!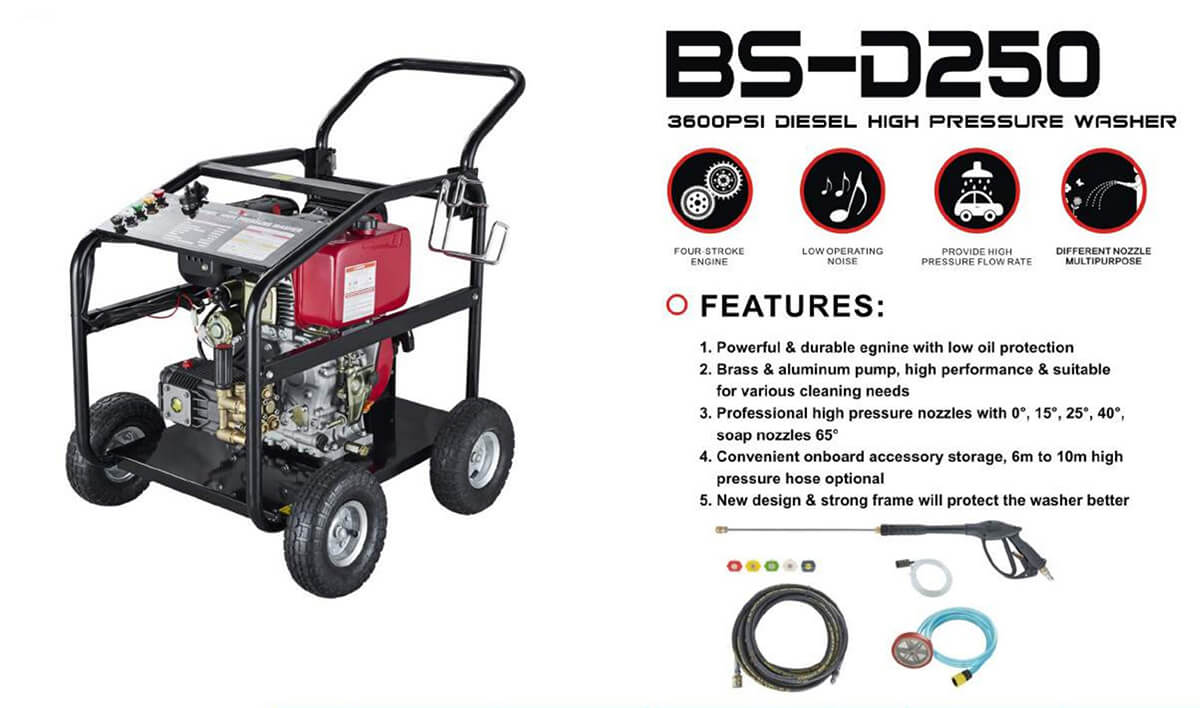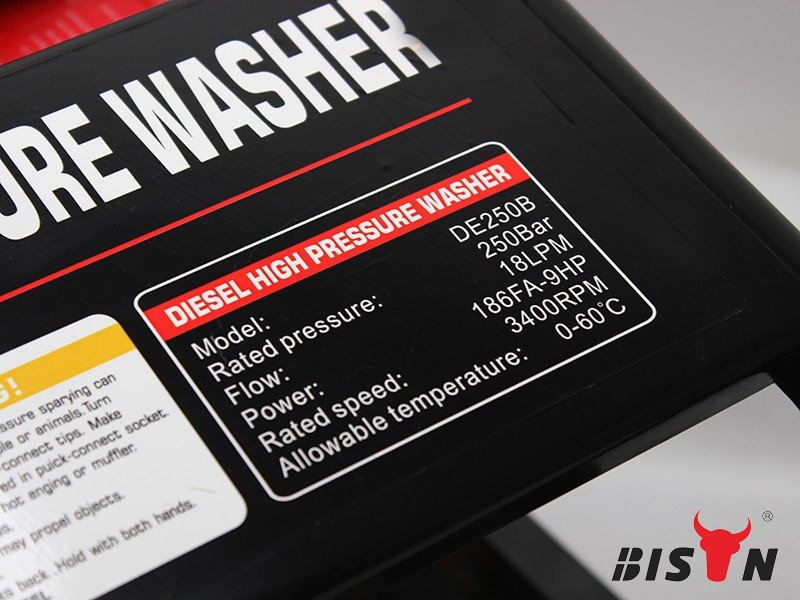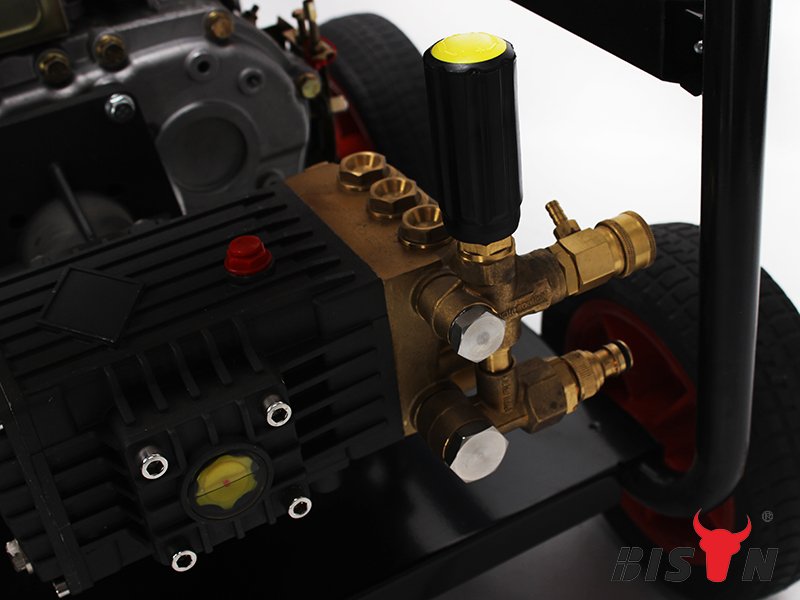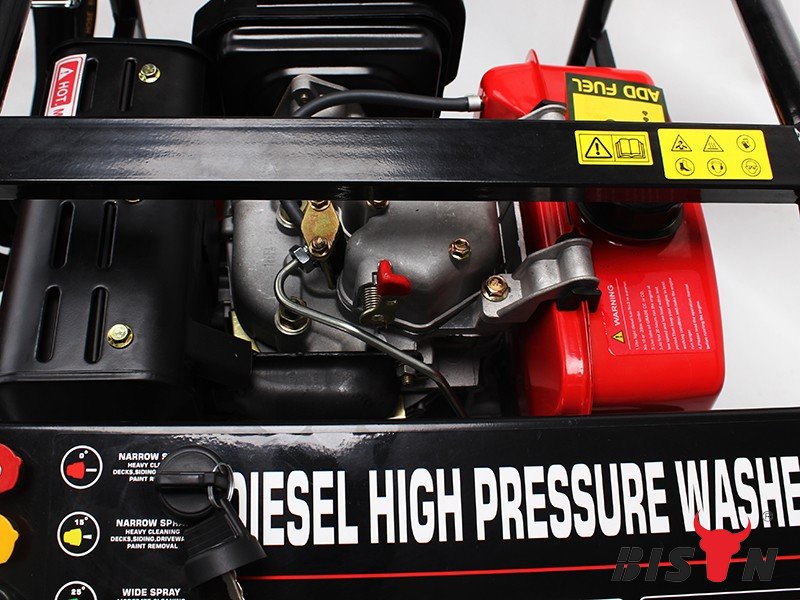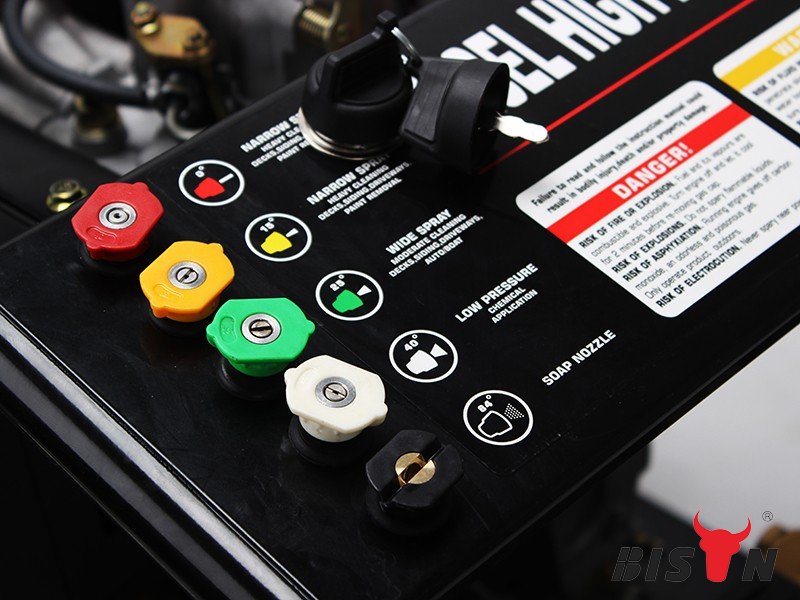 diesel driven pressure washer specification
| | |
| --- | --- |
| Model | BSD-250B |
| Continuous/Max Bar | 230/250 |
| LPM | 15 |
| Type | 186FA 9HP |
| Displacement | 418cc |
| RPM | 3000/3600 |
| Type | BS-P250A |
| Lance | G01 |
| Nozzle | 5 nozzles |
| Hose | H04 Length: 10M |
| Quick connecter | 2.0M |
| Starting system | Recoil start |
| Gross Weight | 74kg |
| Dimens | 840*530*660 |
Q: Which is easier to maintain, gasoline or diesel?
A: Diesel engines also have fewer parts than gas engines, which means your car has fewer potential parts that could fail. Most diesel engines require less repair and maintenance than gas engines, which represents an overall economic savings.
Q: Are diesel pressure washers better than petrol?
A: Diesel powered pressure washers are generally more expensive than petrol pressure washers initially, but are cheaper to run and can often even run off red diesel. Diesel pressure washers often have a longer lifespan than petrol washers so the initial outlay is often worth the investment.