Trash pump for the most demanding applications
Water pumps are generally used to transport clear water. However, when you want to transport water containing solid waste, it may clog or damage your pump. But trash pump can smoothly transport wastewater containing solid waste. When trash enters the impeller, the pump does not grind them, but sends them intact. It is recommended that you also wholesale hoses with filters, which will greatly reduce the risk of the pump being blocked. If the pump does become clogged, you can manually open it and remove any trash.
With two models available, the BS30T and the BS40T, there is a pump to suit a variety of applications.
The BS30T model features an 80 mm (3.0 inch) inlet and outlet, and it can pump water up to 25 meters in height with a suction height of 7 meters. With a maximum power of 5.7 kW and a rated power of 5.5 kW, this pump can handle demanding tasks with ease.
The BS40T model features a 100 mm (4.0 inch) inlet and outlet, and it can pump water up to 25 meters in height with a suction height of 7 meters. With a maximum power of 9.6 kW and a rated power of 8.6 kW, this pump can handle even the most demanding tasks with ease.
BISON gasoline trash pumps are designed to meet the requirements of professional contractors. They are rugged and reliable, making them ideal for high-solids dehydration applications. Sticks, stones, and debris can easily pass through the pump, minimizing downtime due to blockages. This trash pump had undergone strict quality control procedures at the factory, to ensure that they meet the highest standards of performance and durability. The pumps are made with high quality materials and advanced manufacturing techniques, which ensure that they can handle tough conditions and provide reliable performance for years to come.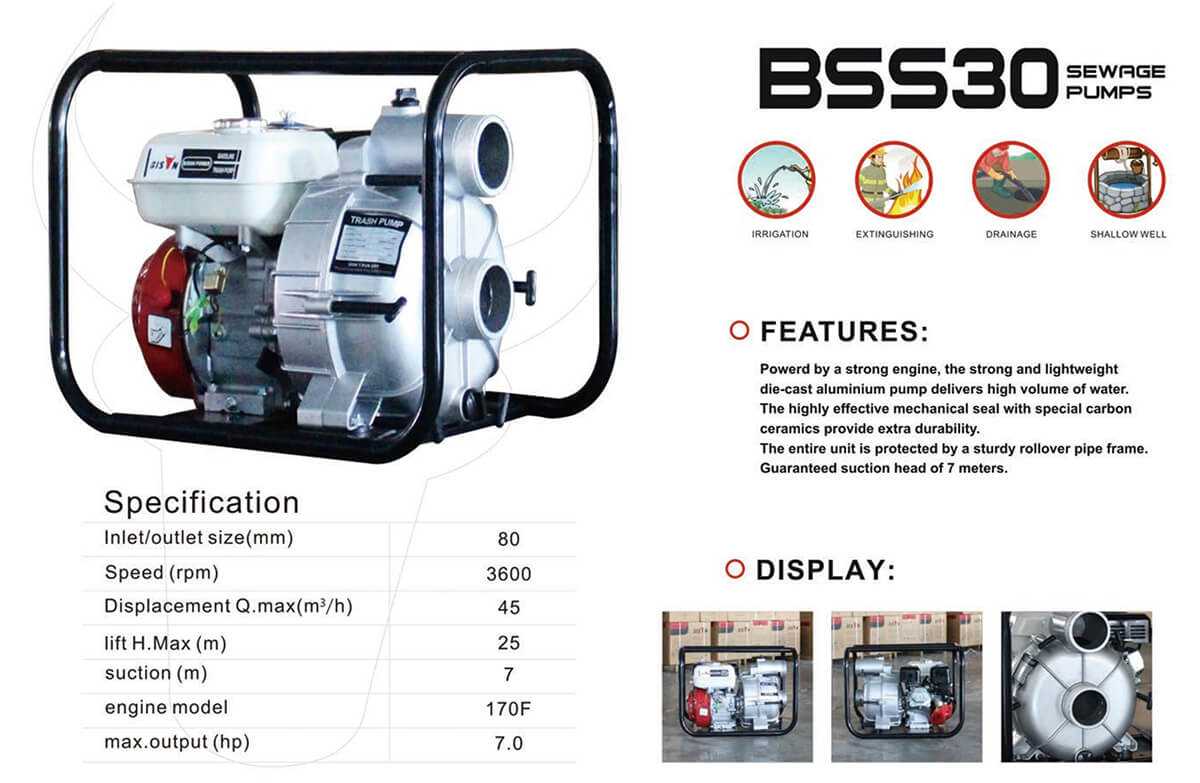 Gasoline trash pump specification
Model
BS30T
BS40T
Inlet and outlet size(mm)
80(3.0")
100(4.0")
Pump lift(m)
25
25
Suction height(m)
7
7
Flux(m3/h)
45
80
Impeller
Single
Single
Model
BS170F
BS188F
Type
Single Cylinder, Air-cooled, 4-stroke
Displacement(cc)
210
389
Max power(KW)
5.7
9.6
Rated power(KW)
5.5
8.6
Rated speed(RPM)
3000/3600
3000/3600
Bore×stroke(mm)
70*56
88*64
Compression ratio
8.2
8.0
Ignition system
T.C.I
T.C.I
Fuel tank volume(L)
3.6
6.5
Mass weight(kg)
49
49
Size(L×W×H)(mm)
635*455*545
635*455*545
20FT(Set)
144
144
40HQ(Set)
375
375
Trash pump features
Efficient design minimizes weight while providing maximum flow. In addition, the engine can provide the best performance and minimize fuel consumption.

Reliable BISON gasoline engine

Powder coated steel surrounds the frame for protection

Reliable and affordable

Quick disassembly for easy cleaning
Trash pump details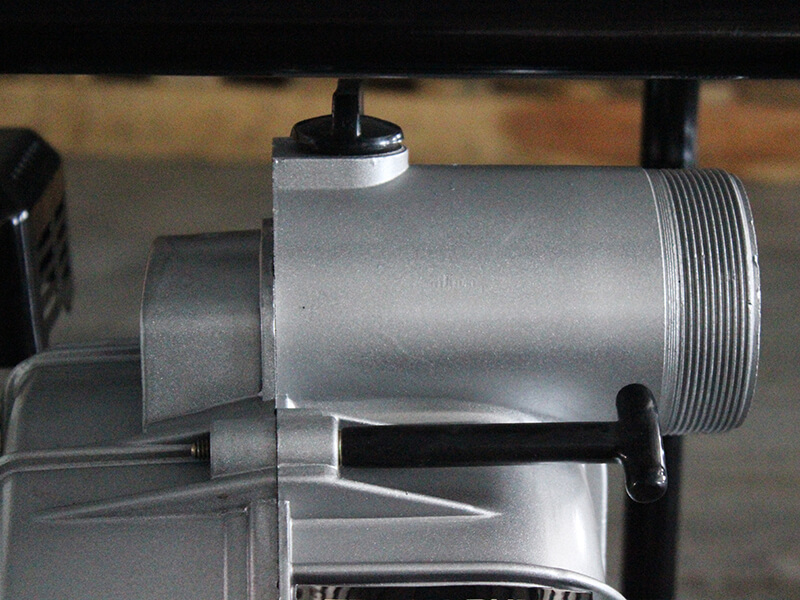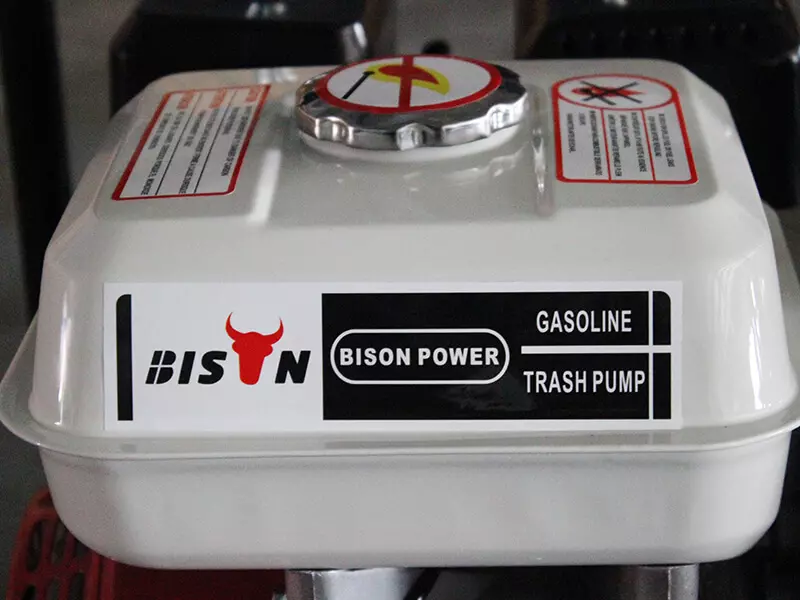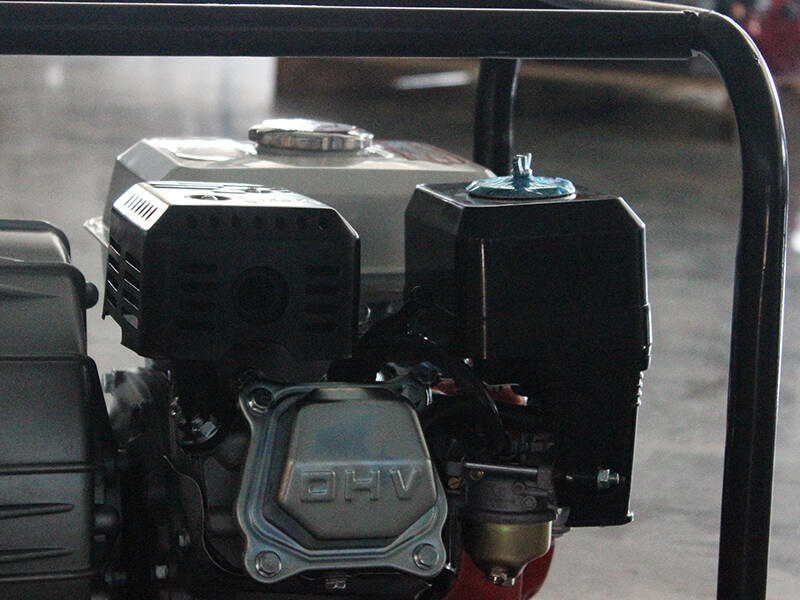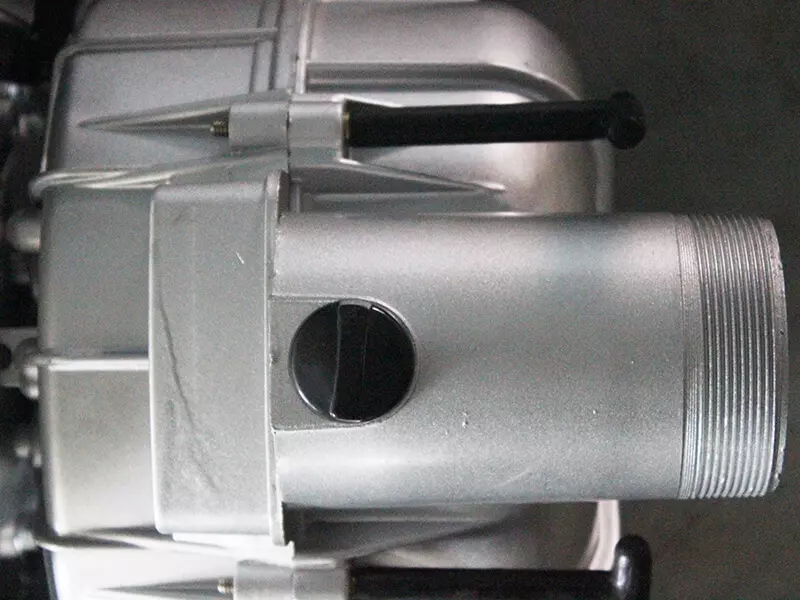 How to use a trash pump?
The trash pump is very suitable for removing sludge from pond water or draining water from basements. All you need is a good trash pump. The method of using a trash pump is as follows:
Connect the drain hose to the drain port, which is usually located on the upper side of the sewage pump. Lead the other end of the drain pump to where you want all dirty water to drain, possibly a nearby sewer.

Start the trash pump and it will start to pump dirty water and drain it into the sewer.

Please pay attention to the pump when draining water and make sure that the water inlet hose is not higher than the water level because the pump will stop sucking water at this time.

After all the dirty water is removed, you can turn off the pump.
What is the difference between a trash pump and a transfer pump?
Trash pumps are designed for dewatering applications. They help remove water that contains things like leaves, twigs and sludge. Transfer pumps and boosting pumps are utility pumps that move water from one location to another through hoses.
Semi-trash pump VS Trash pump.
If you want to pump water that contains smaller solids and debris (such as sand or mud), a small portable or semi-trash pump can solve the problem. Common applications of semi-trash pump include:
If you want to pump water with larger solids (such as pebbles, stones, leaves, and branches), you need to use a trash pump with a larger hose diameter. Common applications of trash pump include:
Transport liquids in sewage bypass or maintenance applications

Gravel pit

Stream or stream diversion