Pressure washer accessories and spare parts
The high-pressure cleaner is equipped with various tools and accessories designed to make your cleaning faster, more efficient, and most importantly, easier.
BISON provides professional users with a variety of high-pressure cleaner accessories to speed up the cleaning speed. Most are designed with a quick connection, which can be easily connected to the pressure washer.
Extension wand
Of course, you can see it, but you just can't reach it. With the highest ladder on the market and the right nozzle tip, you cannot always reach the object you want to clean. BISON will help you approach the movement with our durable extension rods. Our lightweight aluminum models range in length from 6 feet 5 inches to 18 or 24 feet. Imagine that you are pressure washing a siding and there is mold that cannot be exploded on the top corners. Now you can. Just connect one of our extension rods and attack the dirt. Goodbye mold.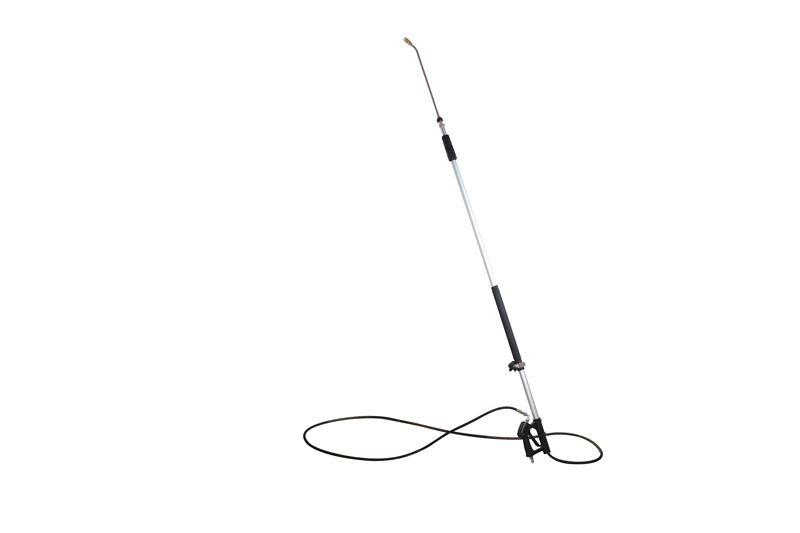 Extension hose
Just like the magic wand above, our longer hose allows you to cover greater distances. If you need more flexibility when cleaning, we can provide you with protection. From lengths of 50, 75, 100, 150 and 200 feet, our BISON hoses are designed to handle various PSI requirements and temperatures.
Our cold water hoses are chemical resistant, and our hot water extension hoses are assembled with screws and quick couplings. You can use our high-quality extension hoses in temperatures as high as 250 degrees.
Rotary surface cleaner
This powerful cleaning accessory comes in a variety of sizes, ranging from 14 inches to 28 inches in diameter, and is the trump card for cleaning large surfaces. If you have ever used a conventional high pressure washer in a large space, you will know that this requires patience and a slow specific cleaning rhythm. If you miss a place, it will show. You don't have time to do this. Use our rotating surface cleaner on driveways, decks, sidewalks, terraces and other areas.
Rotating surface cleaner for high-pressure cleaner
It works as follows: place your hand on the lightweight frame and guide it to slide along the surface. The big wheels make it easy to operate and you will like the result very much.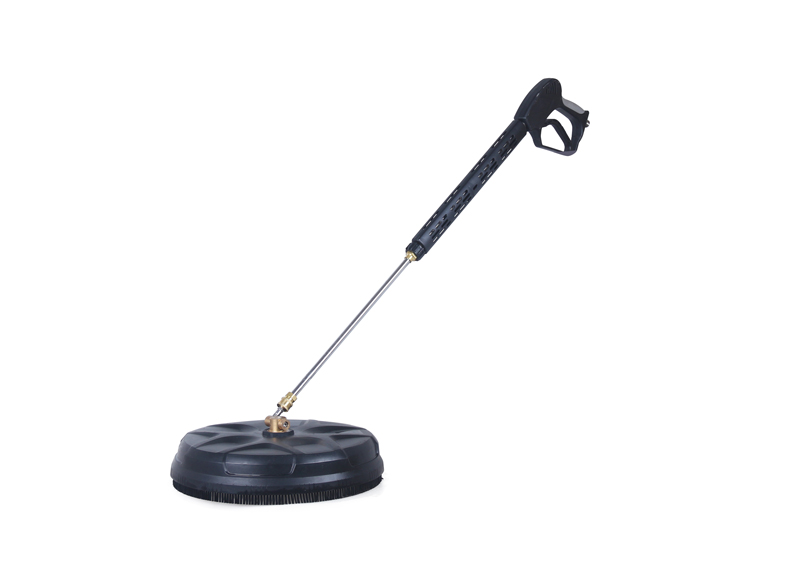 Foam pot
A foam pot is a bottle that can be attached to the end of a gun or magic wand. They mix air and soap together to form a foam cleaner that covers a larger surface area when you clean. You can use the adjustable knob to adjust the amount of air sucked in, which will change the size and thickness of the soap bubbles. The best use of the foam pot is to clean the car, because you often need a lot of detergent to deep clean the dirt and debris on the car. But you can also use a foam pot to clean decks, sidewalks, driveways, siding, etc.
spray gun
If you don't need a lot of detergent at a time, you can install a good spray gun accessory on the foam pot. Your pressure washer may already be equipped with a spray gun, but if not, be sure to invest in a good spray gun with many nozzle accessories.
You must make sure that your nozzle has a 65-degree black nozzle, also called a soap nozzle. Once connected to the cleaner, this will evenly distribute the soap on the surface of your choice. You can then use a 40-degree nozzle to rinse it out.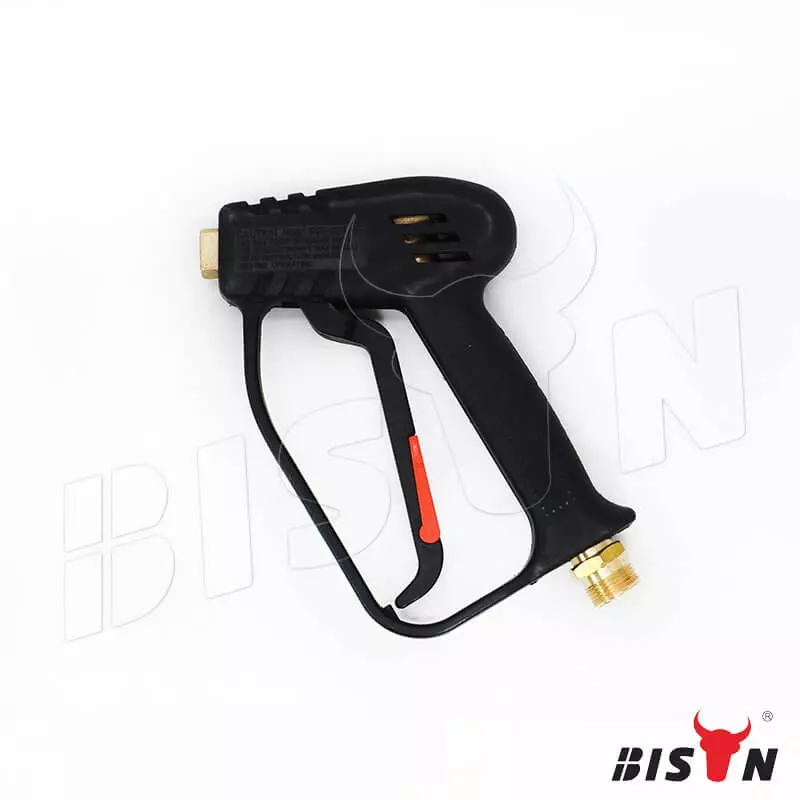 Pressure regulator
Connect the pressure regulator to your pressure washer and you can easily adjust the pressure. Depending on the regulator and pressure washer, your pressure can usually rise from 1000 PSI to 4500 PSI. Sometimes you need to get a higher PSI rating for different tasks, which makes it easier than ever.
pressure gauge
The pressure gauge can provide you with the PSI reading of the pressure washer. This is perfect for checking whether your pressure washer has reached the advertised PSI. If not, you can contact the manufacturer for advice or invest in better quality pumps to improve quality.
Hose reel
If your pressure washer is not equipped with a hose reel, you may want to consider purchasing a hose reel. This provides you with a place to wrap the hose during and after use. It protects the hose, but it also makes it easier for you to experience the high pressure washer because your hose will not be dragged behind you.
Using practical reels, high-pressure hoses can always be stored neatly.

Telescopic handle

Used for convenient towing height.

Fully scalable for optimal storage.

Quick connect system

The high-pressure hose can be quickly and easily moved in and out of the equipment and trigger gun.
Water filter
The water filter can conveniently keep the gravel out of the pump, especially when you use water from a river or stream. You may also use water from wells or recovery tanks. Using a water filter ensures that you spray clean water without any abrasiveness that may damage the surface.