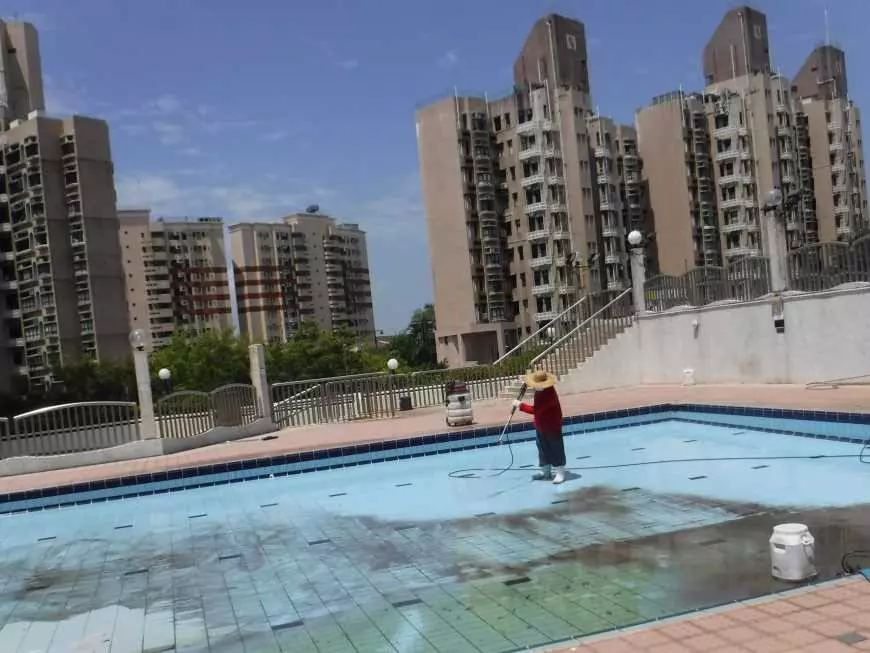 Are you throwing a pool party and want to relax in the evening, or are you just practicing swimming? They cool us down on hot days when we dive in. Think about it: When you empty your pool, you may see algae and grime on the tile surface, which usually takes hours to clear. In this case, you may need to buy a pressure washer. We'll show you how to clean pool tiles with a pressure washer.
Is it safe to clean pool tiles with a high pressure washer?
Yes, as long as you use the correct pressure for cleaning. If you are using a commercial pressure washer that exceeds 4000 PSI, it may not be safe for swimming pools. The tile may survive, but it will weaken the grout. Over time, this will make the tiles of your swimming pool easy to crack.
How to use high pressure washer to clean pool tiles?
what do you need?
Pressure washer (preferably between 1200 and 2600 PSI). If it exceeds 2600, be sure to test in an inconspicuous place and use a wide nozzle.

Personal safety precautions such as protective clothing and shoes.

Various nozzles and accessories-the long spray gun is a convenient tool.
Step-by-step instructions
Put on your protective clothing.

Connect your high pressure washer and hose.

Clear the pond. Remove all debris from the pool. At the same time, clean the surrounding area.

Use the correct nozzle. Test your nozzle and use the correct nozzle recommended by the manufacturer. In our opinion, any nozzle over 25 degrees is ideal. Zero-degree nozzles are the ones you absolutely want to avoid.

The pressure required for the test. We recommend starting with low pressure or using the widest nozzle to ensure that the pressure is not too high. Run the pressure washer in an inconspicuous place. If you find that it is not properly cleaned, you can increase the pressure appropriately.

Move the spray gun to clean the swimming pool.

When finished, turn off the pressure washer and disconnect the equipment. Pull the trigger to release any pressure or remaining water.
important hint
If you have stubborn stains, consider using a hot water pressure washer. This will eliminate buildup and kill bacteria and bacteria. But you must pay attention to the water temperature.

When high-pressure cleaning, make sure that there are no other family members or pets nearby. If they are playing or trying to talk to you, they can easily forget the task you are performing and end up hurt.

If you see damage to the tiles, you may need to reduce the pressure.

When you enter a small space, you can replace the nozzle or accessories. The long spray gun will help you get into hard-to-reach places.

The high pressure washer releases a very concentrated jet stream. So you need to ensure that the correct distance between the nozzle and the tile is maintained. Three feet is a good safety distance.